The Best Ways to Utilize Sales Enablement Training
August 07, 2018 | 3 minute read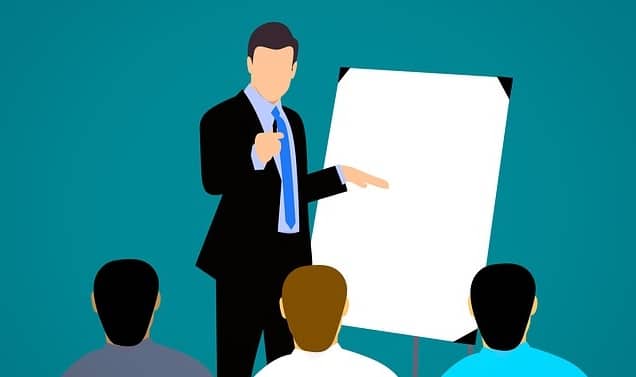 Can your processes involve fewer distractions and generate more results? Sales enablement streamlines your salespeople's work into one well-oiled machine (and you can get sales enablement training from an inbound marketing agency). It allows for increased focus, smooth resource mining and ultimately it has your salespeoples' whole experience in mind. Consider systems in place that are not only effective but repeatable and how that efficiency will ultimately add to your bottom line.
What is Sales Enablement and Why Do You Need This Training For Your Sales Team?
If it's a new term for you, the root components behind sales enablement are familiar. It involves the integration of processes, content, and technology that qualify your sales team to efficiently convert more leads to sales. It is one of many Hubspot benefits composed of the buyer and the seller's experience in mind. It is also part of the sales training your inbound marketing agency can provide.
Components of Sales Enablement Include:
Standardized Reporting - comprehensive tracking of sales team activity, the status of deals, full details of lead through the sales funnel.
Review Sales Process

- auditing and benchmarking what converts a lead to a sale and what doesn't.

Qualify Leads

- accurately classifying and assign weights to leads based on the data about them. Ie. assigning a positive weight to a company already uses a similar product or service.

Sales Content Optimization

- effective series created by an inbound marketing agency allow your sales reps to focus on making content personal, not creating them from scratch for each customer. Your sales staff only spends time making the series specific to the prospect with value and

WIIFM

in mind.

Organized Sales Content -

everything available on one dashboard.

Create Case Studies - track new product usage to quickly identify potential case study customers.

Create Email Templates - standardized email templates salespeople can access directly from their inbox to increase productivity.

Create Email Sequences - use personalization tokens for contact and company details in email sequences to tailor messages to a specific prospect.

Automate Prospecting - send a set of emails in a salesperson's name that include direct links to their calendar so that prospects who are ready to buy can schedule a meeting with the rep using the calendar link, allowing the sales rep to simply open their calendar every day and find multiple meetings with qualified buyers, saving them hours of prospecting time.

Implement Direct Messaging - allows reps to engage and with and close interested contacts in real time and also use filtering criteria to ensure live chat boxes are only surfaced to high-quality leads so that sales reps don't waste time with unqualified contacts.
Where to Get Sales Enablement Training
These components all translate to reducing noise and increasing focus for your sales team and cutting out the noise for buyers. An inbound marketing agency like Tangible Words understands that while a sale is being closed, focus can be lost on warming incoming prospects at the top of the sales funnel. With the right systems in place, full-funnel sales support from your agency targets the right leads with the seller's experience in mind too.
... learn how to implement sales enablement with your team.
References:
https://www.hubspot.com/sales-enablement
https://blog.hubspot.com/sales/make-sales-enablement-helpful
TW Blog Sign-Up
Learn more about how to grow your business and improve your sales team process.