How Does Marketing Automation Generate Sales?
February 27, 2017 | 3 minute read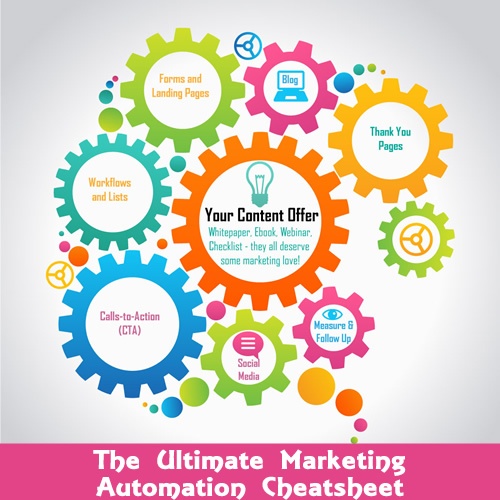 Marketing automation is the developing idea that closes the gap between marketing and sales by enabling cold leads to turn into sales through nurturing and following up on visitors interests.
Marketing automation is based around online software like email and social media networks that work to encourage leads and general sales by cross selling, upselling and cycle selling. For example, to encourage visitors to remain loyal customers and consistently make purchases, they create programs like: reminder, multichannel, winback or repurchase programs (ex. Hubspot)

. Marketing automation helps people to feel prioritized because it offers an aspect of personalization which remains consistent throughout the sales process. For example, HubSpot's sales automation process allows you to manage your pipeline, record sales activity, and store contact information all in one place in a format that's easily shareable across and between teams. This ensures that all teams know exactly where each customer is in the sales process and guarantees that no one will slip through the cracks.
Marketing Automation Goes Hand in Hand with
Inbound Marketing
11 times more B2B organizations use this form of marketing in comparison to 2011.
So How Does Marketing Automation Generate Sales?
Marketing automation's essential purpose is to generate leads and turn them into sales by providing the right information to the right people at the right time. In order to make sales, businesses need to capture the visitor's attention by getting them to provide loyalty through email sign ups or creating accounts. Tangible marketing automation processes allows businesses to fulfill a need and give the visitors what they want (sometimes before the customer even knows what that is). In turn, this encourages customers to become more comfortable and devoted to the business. With the right timing, you're then able to tap into this purchasing stream and provide products that they are interested in and keep them coming back.
Marketing automation drives a 14.5% increase in sales productivity and a 12.2% reduction in marketing overhead. –Nucleus Research
HubSpot's marketing automation system has been especially successful at closing the knowledge gap space between marketing and sales teams, making it easier for both sectors to come together to generate more sales.
79% of top-performing companies have been using marketing automation for more than 2 years. – Gleanster "Q3 2013 Marketing Automation Benchmark" (2013)
Here's A Free Checklist
References:
https://blog.hubspot.com/marketing/is-marketing-automation-worth-the-hassle?_ga=1.262688074.712489677.1484092043#sm.0000qwneoc52ydowpis1dny2c2e3o
http://www.emailmonday.com/marketing-automation-statistics-overview
https://sessioncam.com/25-marketing-automation-stats-for-2016/
TW Blog Sign-Up
Learn more about how to grow your business and improve your sales team process.