CASL Compliance: How to Legally Email Your Leads
August 20, 2020 | 3 minute read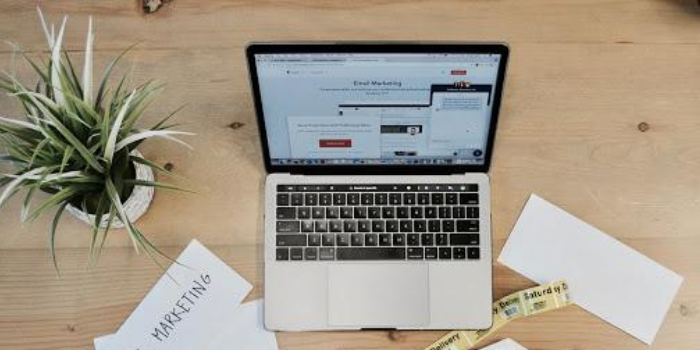 Did you know that you can't just cold-email prospects under the Canadian Anti-Spam Legislation (CASL)? The risks of violating CASL are severe and can result in a penalty of up to $1 million for individuals and $10 million for businesses.
The goal of CASL is to reduce unwanted emails from marketers. But the rules are unclear and confusing for many sales professionals as there are grey areas of what's illegal and what's not. So, how do you make sure you and your sales team comply with CASL and avoid being penalized?
3 Email Marketing Steps to Legally Contact Your Leads
1. Obtain consent
CASL requires businesses and organizations to obtain consent before sending out commercial electronic messages (CEM) such as emails and text messages. To send CEM, you need implied or express consent.
Implied consent is valid when there is already an existing relationship between the recipient and the business, whether it's business-related or not. Implied consent also applies if the recipient's email address was published or sent to you previously relating to business activities. Implied consent is generally time limited with a period of 2 years.
Express consent is not time limited, but the recipient must give consent to you in writing or orally. Express consent also requires identification and contact information of the prospect.
In both cases, you will always need a record of consent as proof, so make sure you have that!
2. Use HubSpot tools with your emails
HubSpot tools include:
Online forms
Customer relationship management (CRM)
Sequences
Email tracking
Email campaigns
These tools are a great way to organize and keep track of leads and customer data, but they're also great for keeping track of CASL compliance. For example, online forms are the way to get express consent. These forms follow the opt-in CASL law, which require that you:
Clearly tell participants what they are opting into
Indicate who you are or on whose behalf you're asking consent
Include your mailing address and phone number, email address, or web address
Allow the recipient to unsubscribe anytime
Don't include pre-check boxes!
3. Ask yourself: Does your message follow CASL compliance?
First, think about the messages you're sending out and whether or not they fit the definition of CEM.
Are they being sent to electronic addresses through email, text or other platforms?
Do they contain commercial or promotional information such as marketing, sales, offers or more?
Is your information true and not misleading?
If they are CEM, then make sure your messages include:
Clear identification of yourself and your business name, or name of anyone who is sending the message on your behalf.
Your contact information which includes your mailing address, phone number, email or website URL.
An unsubscribe mechanism with clear instructions so that consumers have the option to easily do so at no cost. Unsubscriptions must be processed within 10 days.
CASL specifically requires these three things to be included in the message.
Train your sales team and all employees of your business to learn CASL compliance and contact your leads legally. Then you're free to conduct those successful email marketing campaigns without worrying about violating CASL.
Generate More Leads with Hubspot Lead Scoring
References:
https://crtc.gc.ca/eng/com500/faq500.htm
https://fightspam.gc.ca/eic/site/030.nsf/eng/00008.html
https://crtc.gc.ca/eng/internet/infograph.htm
TW Blog Sign-Up
Learn more about how to grow your business and improve your sales team process.