CRM Comparison Guide for Free and Paid
May 29, 2017 | 4 minute read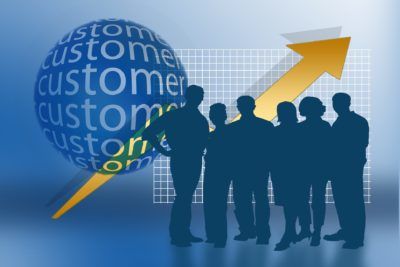 Customer Relationship Management Systems (CRM) makes it easier to build and maintain business relationships online. CRM software is designed to help you as a small business or large corporations keep track of customer data and organize your marketing efforts so you can keep your consumers engaged.
With both free and paid versions of CRM software at your disposal you can use this CRM comparison guide to choose the best CRM software to nurture your business relationships. We've outlined a few popular picks including pros and cons for each to help you decide.
CRM Comparison Guide (Free Vs. Paid)
The above is a sample of available, paid and free CRM software, and common features sought by businesses big and small. Prioritize simplicity when selecting what CRM software is best for you. The smoother the process for the end-user, the more you'll get out of the service in the long-term.
*Note in CRM comparison guide some CRMs offer free options to non-profits that would otherwise come at a cost, i.e. Zoho.
What CRM Software is Best For Small Businesses & Corporations
Take into account the size of your business. How much of your inbound marketing budget can be allocated to CRM?
Small businesses might do best to test drive free CRM software. You can experiment with its features to see if it meets your needs (i.e. Hubspot). Corporations with stringent marketing goals and a far-reaching customer base might want to invest in paid CRM software. See tips on measuring your return.
Consider the focus of your marketing plan. If you're set on building a strong email marketing campaign, check which software integrates with your preferred email marketing software. Anticipate needing extra customer support? Make sure you choose a software provider that offers this across multiple channels - phone, email, live chat...
Identify which features your company needs to build inbound marketing campaigns. Then use this CRM comparison guide with your own research to choose the best system for you.
Another option - experiment with Hubspot's Free Software now and discover the advantages of CRM systems.
Get Started Now With Hubspot's Marketing Free Software:
Not only can you see what your website visitors are doing, you can see what pages, offers, and forms are working on your site, and which need work. You'll get special features like:
can add a popup form to your site
collect leads from current forms
collects context about leads for 7 days
Learn more about HubSpot here.
TW Blog Sign-Up
Learn more about how to grow your business and improve your sales team process.