The Hubspot CRM is one of the best tools out there for inbound marketing. It's an extremely powerful system, but that also means it's pretty complex and can be intimidating to learn. If you've never used it before, you're probably thinking that there's no way anyone on your team has the time to learn how to use it. If you already have HubSpot, you probably don't have time to maximize your use of all its many (and sometimes complex) features. You need to sell products now, not wait for someone to learn the software or pull apart all the data.
We'll Run the Hubspot CRM for You
We get it, there always seem to be more things to get done than time to do them. The thing is, with a HubSpot partner, like Tangible Words, you don't waste months waiting for someone to learn how to use the software, or lose time learning how to optimize your investment. We've been using HubSpot for years now - for ourselves and for our clients. We've gotten pretty good at it, even if we do say so ourselves.
Our experience is a win for you. If you want to really learn the ins and outs of the systems, we can teach you. But if you just want to do the basics, and have someone else do the heavy lifting, we can do that too.
7 Experts in Your Back Pocket
Our team of 7 experts can be the fuel in your HubSpot inbound marketing machine. We will set you up with the best HubSpot plan for your business, and then we'll get going on all the hard stuff like:
Writing SEO content for your website
Planning and writing lead qualifying email sequences
Inputting all your contacts into HubSpot
Setting up your marketing and sales teams for collaboration
Tracking and analyzing your statistics
Showing you how to track your emails and comments about client interactions to save your Future Self time
Nurturing your new leads through the early parts of the Buyer's Process
Connecting and planning consistent messaging and content across all your social media platforms to bring in more leads
Sending your sales team a steady stream of the highest-scoring leads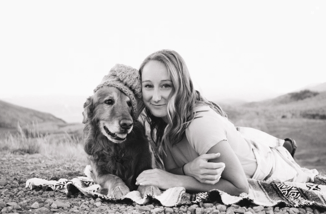 With all of your data, stats, leads, and background information integrated with HubSpot, and with us managing it for you, you'll be able to focus on cross-selling and up-selling, and making sure you're not leaving money on the table. When you're able to focus your efforts on already qualified leads, you and your team will have way more time to close more deals.
The benefit of HubSpot is that you'll know exactly what your priorities are every day. We'll show you what leads you need to talk to, which of your products they're interested in, and what they're looking for. You can dive in with a wealth of background information at your fingertips that helps you deliver a second-to-none customer service experience tailored to each individual.
With Tangible Words and HubSpot on your team you'll be able to work more efficiently and more profitably. And, with the added stability of the system, we bet you'll even be able to find some more free time to relax and spend time with your loved ones.
Deliver a Better Experience for Your Customers.