How Are Companies Using Social Media To Sell Tourist Regions?
February 16, 2018 | 6 minute read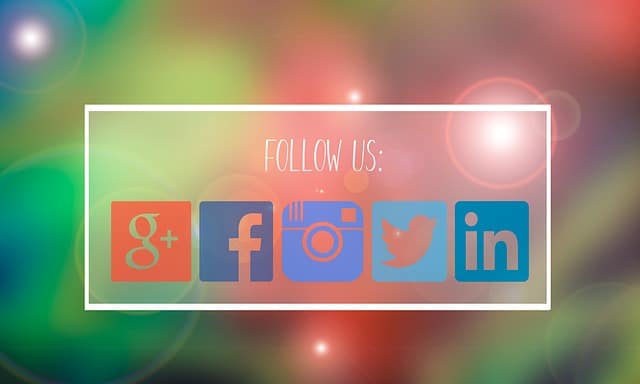 How are companies using social media? Here's the simple answer: by starting conversations about their region that attract tourists and catch on.

Starting a conversation and building on it is how businesses attract attention that leads to sales. To Attract is your first goal in the buyer's journey through inbound marketing.

Because you're in the tourism industry, you have a distinct advantage when it comes to attracting business online with social media, and that advantage is Instagram. Instagram is the place where you can start a conversation with a picture. Think about it. A few photos of glowing sunsets and lush green foothills could whet the appetite of prospective tourists with a taste of what to expect when they arrive in your one-of-a-kind Ontario tourist region. But if you want to take full advantage of Instagram's power, you need to know how it works and how companies are using it.
How Are Companies Using Social Media Like Instagram As An Inbound Marketing Tool
Here are 3 key reasons companies use Instagram as a marketing tool:

1. Efficiency: You can post a picture to Instagram in a matter of seconds. In a few more seconds you can have viewers become followers and have them link to your post. Unlike written content which you may spend hours pouring over to check every last detail, a good image can be shared speedily, and can instantly attract tourists around the world.

2. Experience: The destination images you post to Instagram are really mini-experiences in themselves – experiences that viewers can escape to. They can picture their bare feet in the lush grass or feel the warmth of the sun-kissed sand between their toes. Or, since we're in Canada, they can imagine they're in the rugged North, following animal tracks through the snow. Create a tourist persona so you can make sure the experiences you provide will engage your audience.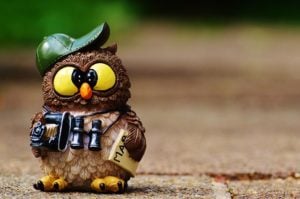 3. Engagement: People love to share experiences, especially when they take a great photo. Think about the last time you saw something beautiful – stunning; captivating – and you ran to a family member to tell them to come look. Companies are using social media to grow consumer engagement by showing off picture-proof of their regions' offerings: activities, scenery, etc. Engagement is what keeps conversations rolling.
How are companies using social media? They're sharing visually stunning content that breeds engagement and attracts tourists.
2 Strategies For Using Instagram & Other Social Media To Attract Tourists To Your Ontario Tourist Region
1. Post content to the right people – your target audience – on the right platform. Get started by checking out Tracx's infographic – it tells you who uses what social media platform along with other useful facts. Remember what we said earlier about starting a conversation? Well, the more people who take part in it, the better chance your company has of attracting attention and making consistent bookings. So make sure you're marketing to the right people to attract the right attention.
Consider using a content calendar, so you can plan your posts in advance.
2. Combine your efforts: Instagram could be considered the front-runner of social media platforms for tourism. But combining your Instagram presence with your website and other social media can mean more customer engagement and more conversations. Try using one platform first (like Instagram), then explore how other social media (like Twitter) can further your online success, and start adding links between platforms!
Use Instagram Insights to track your success and see where you can improve.
Tips About Posting Images & Video To Instagram
After posting a picture to Instagram (FYI it can't be done on a desktop), you have the option to edit the photo and include a caption. Your caption can tell viewers exactly where the photo was taken. This means they'll know just where to go for that endless beach, or those paw prints in the snow. You can likewise add a caption for videos, which can be up to 60 seconds in length.

Plus, Instagram users can share almost a dozen videos and images in one post. This means you can include several shots of your resort or campgrounds or nature trail all in one go. This makes it easier to organize your content, and it makes your content easier for your viewers to swipe through.
There you have it – the long-er answer to the question "how are companies using social media to attract tourists". Now you have the tools to showcase your Ontario tourist region, and can prepare for company.
Next we'll cover the Convert stage of the buyer's journey. (*add link here when published)
What Do Tourists Want To See On Your Social Media Pages?
Now that we've answered the question "how are companies using social media?", you can learn more facts to guide you in creating your own effective social media strategy, like:
What your target audience is looking for online.
Which demographics are using social media to make purchase decisions.
The type of content that builds a following.
References:
https://www.tracx.com/social-media-demographics-2017-marketers/
https://business.instagram.com/business-tools
https://help.instagram.com/
https://help.instagram.com/FAQ
TW Blog Sign-Up
Learn more about how to grow your business and improve your sales team process.