Although manufacturing and industrial companies are an integral part of the global market, sometimes it is difficult to figure out how to reach your target market, especially when your international customers are spread out all over the globe.


Cold calls, magazine ads and yellow page listings are not working as well as you would like. So, what strategies can you use to get your company brand out there and attract more international customers?
Inbound Marketing Attracts International Manufacturing Customers
With inbound marketing, you target the customers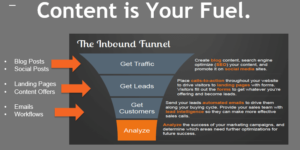 you want, and invite them to come to you. Traffic turns into leads, which turn into customers, as they move down the inbound funnel.
Inbound marketing is about putting the ideal content in the ideal context to reach the ideal customer. So how do you create the ideal content?
3 Ways Inbound Marketing Attracts International Manufacturing Customers
Optimize Your Manufacturing Website
Manufacturing companies often have minimal information on their website. Before creating more content, define the different types of buyers in your target market and create buyer personas. If customers from different countries would have different products or an ordering/shipping process unique to their country, consider creating a page for each country or group of countries you deal with so that you can really target that specific persona.
Then create your website with: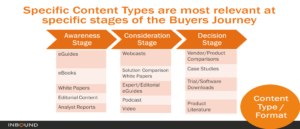 User-friendly, logical format

Regularly updated content

Photos and videos to increase views

Optimized for mobile devices
Everyone's on the go and if they can check out your site while waiting in an airport, train station or grocery store checkout line, you pretty much have a captive audience. Once prospects have found your website, nurture the relationship by providing a reason for them to stay, and reasons to visit again with useful, relevant content through blog posts, content offers, and industry articles. Build a Smarketing engine to reach your personas with multiple channels.
Using Social Media to Attract International Customers to Your Canadian Manufacturing Company
Using social media to spread the word about your manufacturing company is like taking word of mouth recommendations and giving them super-powers. When you post on Twitter or your company LinkedIn account, your contacts will share those posts with their networks, who will in turn share with more people. By providing useful, relevant content, you not only increase the number of shares, but you also build a reputation of trust and credibility. Your target market prospects learn that they can rely on you for valuable and accurate information.
So the next time they have a question, need or problem, they will think of going to you for the solution. They can search for keywords in your blog so that even if you posted the information they need 6 months ago, they can access that post quickly and easily. Your blog content will keep on selling, even though you only have to create it once.
Get More International Customers by Combining Inbound Marketing with Marketing Automation
Marketing automation, using software like Hubspot, will increase the quality and quantity of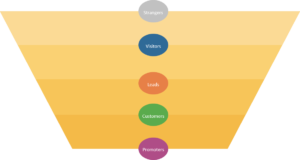 your website traffic. Marketing automation generates sales by attracting leads, which can then be converted into customers by providing timely, personalized information to them. By getting prospects to sign up for emails or create accounts, you can send special offers to reward their loyalty and to keep your company in their mind. You nurture these leads toward conversion. Not only that, but you can measure the success of your inbound marketing by using the built in Hubspot ROI calculator to see the true value of your inbound marketing investment.
Keeping Canadian Manufacturing Globally Relevant
With everyone attached to a device these days, it makes sense to invest in your inbound marketing strategy online, and create content to keep your Canadian company and the manufacturing industry globally relevant and universally accessible. By expanding on your existing strategies, use SMART goals to plan content, and you will easily attract and retain more international customers. With your quality content regularly appearing on their screens, your target market will soon see you as a world leader in your industry.
Kick-start Your Campaign With a Free Inbound Marketing Checklist
This free checklist will get the process started. Work off of the framework provided to build the audience you need for economic growth through effective inbound marketing.