Why Inbound Marketing Is The Best Sales Tool For Manufacturing Websites
January 12, 2018 | 4 minute read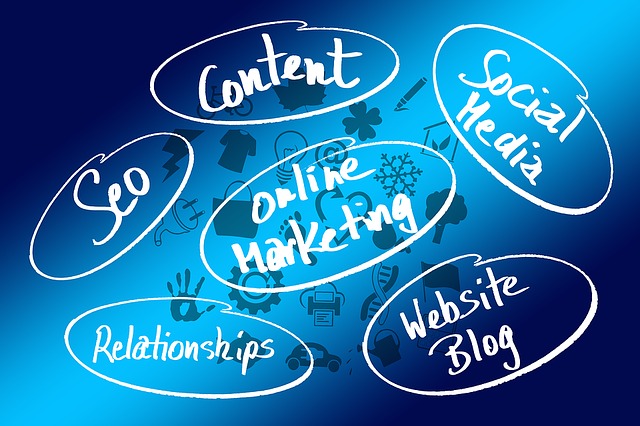 Inbound Marketing is a way of selling that draws the consumer toward your offer of value, attracting them with well-presented content on your manufacturing websites. This type of marketing can help companies that manufacture attract more manufacturer customers. So how does it work?
How Inbound Marketing Attracts Manufacturer Customers to Manufacturing Websites
You've formed a clear buyer's persona, and know whose interest you want to attract. Inbound marketing will help you direct the buyer's interest toward your industry website then you can nurture leads to make sales.
Here are 3 things that inbound marketing does:
Increases Traffic:

Using

search engine optimization

(SEO), your manufacturing websites can rank higher on Google, which will get you seen by more of your target audience. Blogs and e-newsletters linked to your website can boost traffic.


Brings in the Right Traffic:

Think about all the people who subscribe to

email lists

(an example of inbound marketing). Your subscribers have confirmed their interest in your company; they are now potential customers. And they can attract more manufacturer customers

for you

by

spreading word of your products online

.


Produces More Qualified Leads:

The right traffic produces

qualified leads

. Qualified leads mean your marketers are using their resources on consumers who are a good fit for the company - saving time for both.

This keep your sales team happy!
Manufacturing Websites: The Importance of Calls-to-Action (CTAs) to the Buyer's Journey
Without a call-to-action, you can't make a sale.
Inbound marketing is an invaluable sales tool that can set you on a trajectory for success.
But sometimes we get so caught up in the end goal, we neglect the journey. By incorporating a call-to-action at each stage, you can attract manufacturer customers throughout the buyer's journey!

Here is that journey:
Awareness:
Customers identify their problems (pain-points, in marketing lingo) during this stage of inbound marketing. This is when they'll find your manufacturing websites. You identify how your products and services can address these pain-points by imagining your buyer persona asking "What's in it for me?" (WIIFM). This is your opportunity as a company that manufactures to listen, connect, and demonstrate your understanding, so buyers will consider your solution in the next stage. And make sure there's an obvious CTA to lead them to that solution.
Consideration:
At this point in the journey, buyers determine the specifics of their needs (the thing that will solve their problem) and begin to search for answers using keywords. Search engine optimization is one reason inbound marketing can be considered the best sales tools out there for companies that manufacture, because it boosts search engine visibility, which helps you attract manufacturer customers who need what you have, while building credibility on the web. Once they've found you, make sure they engage with your CTA - whether this means signing up for your e-newsletter, downloading a free ebook, etc. - as this CTA will move them toward the final decision.
Decision:
Buyers have narrowed down their options at this stage and are weighing the pros and cons of each. The call-to-action here needs to clearly show the benefits of choosing your company's solution over that of the competition. Sharing proof of benefits reassures the buyer of your product's value.
*Make sure your CTA is highly visible. When a sale button is easy to find on your website, it's easier to click. See more manufacturing websites tips here.
Making the decision easy for the buyer makes the sale easy for you.
Keep the buyer's journey in mind so you can make the most of inbound marketing for your own business.
Is Your Inbound Marketing Campaign Missing Anything Important?
Find out - and attract more manufacturer customers!

References:
https://www.thebalance.com/steps-to-identify-qualified-leads
https://blog.kissmetrics.com/social-proof/
TW Blog Sign-Up
Learn more about how to grow your business and improve your sales team process.