How To Market a Manufacturing Company in 2020
November 28, 2019 | 5 minute read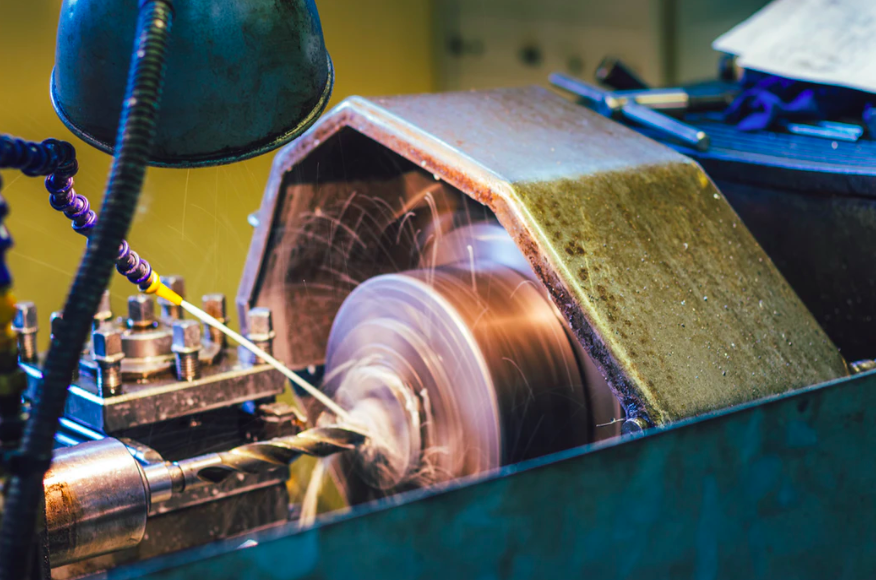 The rapid advances in technology have drastically changed the landscape of manufacturing over the last decade. As automation has increased and production has become more efficient, the industry has evolved to embrace and implement new changes in engineering, research, and development. But marketing for manufacturing has been surprisingly stagnant, when it should be keeping up to drive sales.
Knowing how to how to market a manufacturing company has long been a matter of what requires the least amount of effort for a decent return on investment (ROI).
In the larger landscape, marketing has changed drastically. Traditional interruption marketing doesn't work anymore, and it's not enough to have a 1 page website that lists your location, products, and contact info for your sales reps. A static website that never has new content gets lost in the endless piles of information that are published online every day.
Your website needs to be a lead generating asset. It might sound intimidating, but it doesn't have to be. There are a variety of tools you can take advantage of to embrace the latest trends in marketing, without spending every working hour on it.
Inbound Marketing Trends for the Manufacturing Industry
Inbound Marketing is currently the most effective marketing technique, across all industries.
What is Inbound Marketing?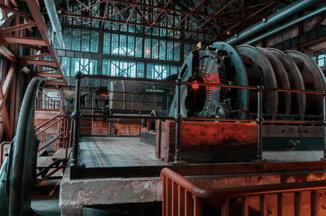 Inbound marketing is the strategy of highlighting the existing knowledge and expertise within your company as content for your website. Inbound marketing content, whether it's blog posts, social media, white papers, ebooks, or webinars, helps your target customers find the information they need to make an informed purchasing decision. Your content needs to be updated regularly and should help potential buyers all the way through the buyer's journey to conversion.
Here are three inbound marketing trends that will help your manufacturing company bring its marketing efforts up to speed with the rest of your business.
Be The Leading Voice in Your Industry
Showing that you are actively involved in the positive development of the manufacturing industry builds trust with your customers and future leads, establishing your company as a trusted source for the pulse of the industry. If buyers can rely on your website to have the answers they need, up to date info about changes and development in the industry, and transparency about your manufacturing practices, you'll become their default trusted source. If they trust you, they're more likely to buy from you.
You can establish your company as a thought leader with a blog, social media, white papers, and webinars.
Let Video Marketing Do the Talking
Using video is an excellent way to compliment thought leader content. Video gives you the opportunity to add a level of humanity to your company. Behind the scenes videos of how manufacturing works, from the way leaders create a vision, to how engineers and technicians solve complex problems, to actual production lines and logistics, make your company more relatable.
Video can also be used to show how the industry is changing, what your company is doing to drive the industry forward, and to show off your facilities.
Get Smart About Email Marketing
Email marketing is still one of the strongest ways to connect with potential leads and build relationships. Luckily, there are now tools you can use to automate email marketing and nurture leads until they're ready to make contact with your sales representatives. You can also automate email marketing so that it is really personalized, connecting with the client about issues, topics, and products that are uniquely important to them, based on their interaction with your website.
How To Market A Manufacturing Company
When developing an inbound marketing strategy the key thing to keep in mind is your ideal customer. Target your content to the most perfect customer you can imagine, and be mindful of their time. Ensure your content is short, to the point, and helpful. You can integrate the three trends above into your marketing plan pretty easily, here's how:
1. Establish Thought Leadership with a Blog
Establish your company as a manufacturing industry thought leader with a business blog.
You don't need to personally write the blog. If you have a marketing team you may already have someone familiar with your industry who can start creating great content for a blog. If you don't have a team, you can also outsource blog content to a professional inbound marketing agency. With an agency you get the 6 professionals: writers, editors, marketing experts, designers, web developers, and SEO experts, for the price of one person!
An agency team will deliver consistently high quality content with the latest SEO integration that is relevant to your industry. Ideally a blog should have 4-6 new posts every week, which is basically a full time job, so outsourcing may be your most affordable option.
2. Use Video Marketing
Create engaging video content that helps your buyers learn about your products and services.
You can create tours of your facility, walkthroughs of your design, testing, and production processes, tips and tricks for your products, and demos. You can also interview the brains behind your organization, from the CEO to production staff, and have them share what they love about their job and why they like working for your company. Videos don't need to be fancy. Just short simple clips that help answer questions and show your company's passion for the industry. Photography and videography are popular hobbies. There's a good chance someone in your company already has the skills or has the desire to learn to produce this type of content.
3. Implement a CRM
A service like HubSpot can help you get started with smart email automation.
Stay in touch with long term clients, nurture new leads for your sales team, and keep your clients in the loop about your latest developments. The best part about custom email automation is that once it's set up you can just let it do it's thing. Over time Hubspot collects statistics and you can review them to see what's working and find ways to tweak your email automation for better results.
At the end of the day the key is to create value for your existing and potential buyers. If they can rely on you to provide useful information that makes their decisions easier, and if buying from you is easy, you'll get their business. There's potential for huge ROI from inbound marketing, and the best part is that you can outsource and automate a good chunk of it.
Step Up Your Marketing Game for Sales Growth
TW Blog Sign-Up
Learn more about how to grow your business and improve your sales team process.