How to Convince Your Boss Blogging for Business Works
November 06, 2018 | 5 minute read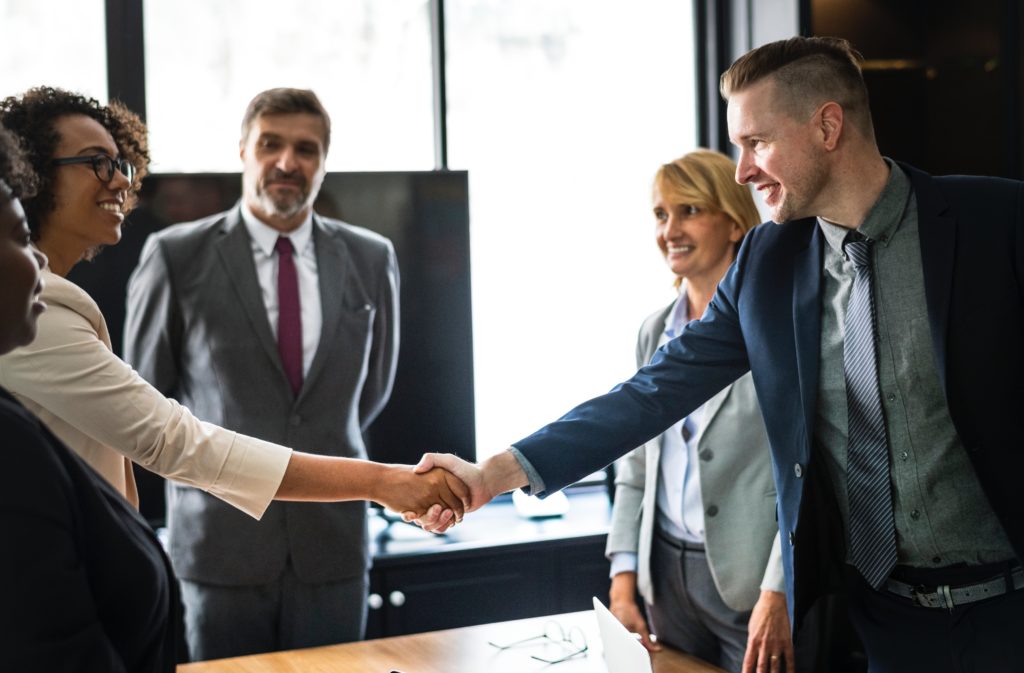 You've probably been writing your own blog for years, at least when you took that long vacation overseas, or when you were planning your wedding. Blogging for business is a bit different and you already know that.
It's a great tool for giving a more complete, relatable picture of who your company is. Using company blog best practices, your target audience gets a clear sense of your brand's voice with more detail than a quick tweet (though there's a place for that too!)
A business blog is the absolute vertebrae of your inbound marketing strategy to help your company sell more products or services.
Convincing the sales leaders that you need a brand story is another matter altogether. So, let's put all the information they need in one place. Let them review and decide what a great investment it is to start blogging for business. After all, 55% of marketers say blog content creation is their top inbound marketing priority. (HubSpot, 2018)
5 Reasons Your Brand Will Benefit from Blogging for Business
Position Your Business as a Trusted Adviser.

Present your company as an expert in your field. Encourage customers to consult you before they decide to make a purchase.

Nurture Customer Relationships Online.

Be interactive with customers online. You'll archive a history of valuable customer service others can see. You can use blogs for customer education as part of the nurturing process.

Measure Results and Track Return on Investment.

Improve your online success with blogging analytics that show you what's working so you can make adjustments until you get the results you want.

Present consistent Brand Identity.

Easily integrate and link your social media marketing campaigns. Blogs drive traffic to your website, from email and social media.

Rank Higher in Search Engine Results.

Using a blog on your websites is considered dynamic content by search engines, which ranks higher than static content.
Blogging for Business Holds Long-Term Value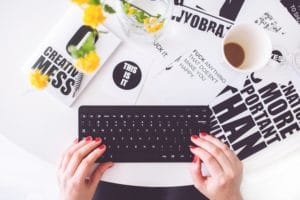 Compounding blog posts make up 10% of all blog posts and generate 38% of overall traffic. (HubSpot, 2016) That means one in ten blog posts are compounding, indicating that the increase in traffic over time. With the right content and keywords, compound blogs continue to provide value to users, months and even years from the date they're published. When you invest in writing high-quality blog posts, you get continued, long-term value.
To maximize the chance of creating a compounding post, write articles that solve readers' problems, are easy to scan, and feature words like "how" and "why" in the title. -- HubSpot
Consistent Posts Provide the Highest Return on Investment
How often you post is also important. The minimum recommended number of blogs per month is eight. But consider this: Companies that published 16+ blog posts per month got almost 3.5 times more traffic than companies that published zero to four monthly posts. (HubSpot, 2015). Ready to get started yet?
Start Blogging for Business with these 7 Steps
Research your target audience and divide them into buyer personas.

Isolate which

features and benefits

will most appeal to each persona.

Determine when and where your target audience wants to find information.

Create a content strategy based on topic clusters.

Write at least 8 quality blogs per month.

Use a

strong headline

to grab the reader's attention.

Focus on 3 main points in the article.

Support your points with lists, quotes, screenshots, statistics, graphs, charts, case studies, and testimonials.

Track success with

HubSpot inbound marketing automation

software. Which blogs got the most interaction? What do they have in common?

Make improvements and continue blogging. Try increasing to 16+ posts per month and see how your online traffic increases.
Write Informed Content Using Clear, Concise Language
Use simple language and sentence structure to ensure your content is accessible to all levels of readers. Always get at least one other person to read your blog post before you hit publish. You can get an external perspective and a sounding board when you outsource content creation.
Survey results from customers and prospects can provide great ideas for your blog content. You can ask questions about where survey participants are located, what type of business they are in, and how they use your business. It's also a great platform to find out what information they need from you and how they want to get that information.
Persuade Your Boss to Invest in Blogging for Business
References:
https://www.hubspot.com/marketing-statistics
https://research.hubspot.com/compounding-blog-posts-what-they-are-and-why-they-matter
TW Blog Sign-Up
Learn more about how to grow your business and improve your sales team process.