The Benefits of Blogging for Inbound Marketing Success
April 11, 2018 | 5 minute read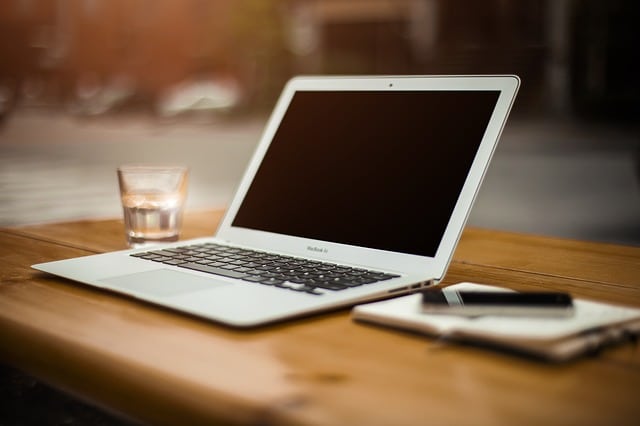 Strong inbound marketing is one of the benefits of blogging because the intent of inbound marketing is to draw the attention of your potential customers. One of the most effective ways to get this attention is with well-crafted blog postings. The best posts are memorable and meaningful to people who are interested in the products or services you are selling. So much so that they'll often feel compelled to strike up a conversation about it or to share your blog post - and this is one of the biggest benefits of blogging. When people share their knowledge of your business through social media the value of your business grows exponentially.
Three Benefits of Blogging That Lead to Your Inbound Marketing Success
1. Attracts New Customers
When blogging is a component of your inbound marketing plan you have a fantastic way to attract people to your website. Your blog is ideally a resource for people when they are curious about your product or service. A blog tells search engines that your site is active and current.
Make sure you provide people with information they will find interesting and worthwhile.
With blogging you can count on increasing the number of leads you have each month. "Companies that blog have 97% more inbound links". (- Hubspot)
Also, think about the tone of the writing or the "voice' you want to use. A conversational tone is one of the aspects of blogging that appeals to people. It feels inviting and less business-like. When people feel comfortable they are more likely to revisit your site.
2. Establishes you as an Authority
The main way to build trust with new customers is to establish yourself as an authority in your industry. You can use your blog to reveal the latest and most important news about your company. You can also show customers that you're committed to keeping up with their needs and can help solve their problems. Even if a customer wasn't ready to enter into the buyer's journey when he discovered you-- he'll return to a company he trusts when he's ready.
3. Increases Search Engine Optimization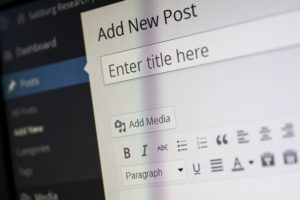 Potential customers need to be able to find you. One of the most important things to know about the benefits of blogging, when it comes to inbound marketing, is its role in Search Engine Optimization. Blogging lets Google know that the content on your website is relevant and credible. That means your website will rank high-- ideally at the top.
Every post you write, or an inbound marketing specialist writes for you, elevates your presence and searchability. Each blog post is one more indexed page on your website.
As Google and other search engines continue to improve the accuracy of their search results, SEO keyword placement becomes increasingly important.
It's even more effective to incorporate long-tail keywords. These are, in fact, phrases that have at least three words. The more specific you get the more likely it is that your site will rise to the top of rankings.
And don't underestimate the power of your blog posts even long after you wrote them. In the future your blog posts --or your excellent archive of information--will still be relevant. That means that months or even years later your posts will still be popping up in search engines.
Maximize the Effect of Your Blog Posts
In the world of blogging, more is more. Frequently posting to your blog allows you to build relationships and be engaged with your customers. "Companies that published 16 or more blog posts per month got 4.5 times the leads than companies that published 0-4 per month." (Hubspot).
Think carefully about how often you will post to your blog. It's wise to come up with a schedule.
How many blog articles do you plan to post in total for the month? Choose specific days of the week for your blog pieces to be posted.
But you need to ensure that each of your posts are of stellar quality. Since inbound marketing is about drawing in new customers, every blog is potentially a first impression. So every posting has to measure up to a high standard.
Analyze Your Blog Activity
The last stage of inbound marketing is to analyze. And with all of the effort you've put in writing your blog you definitely want to take a look at the results. What is your Return on Investment (ROI). At Tangible Words, we use software like Hubspot to show what blog posts a lead has engaged with: this can help the prospect get more content they want from your website. It also means your follow-up (sales) team can be more efficient with users, and waste less time selling something they really don't want. Software also helps you analyse what changes you might want to put in place to make your business blog that much more successful for users in the future.
Haven't started a blog for you business yet?
TW Blog Sign-Up
Learn more about how to grow your business and improve your sales team process.