How To Create Tourism Website Content That Increases Sales
February 12, 2018 | 5 minute read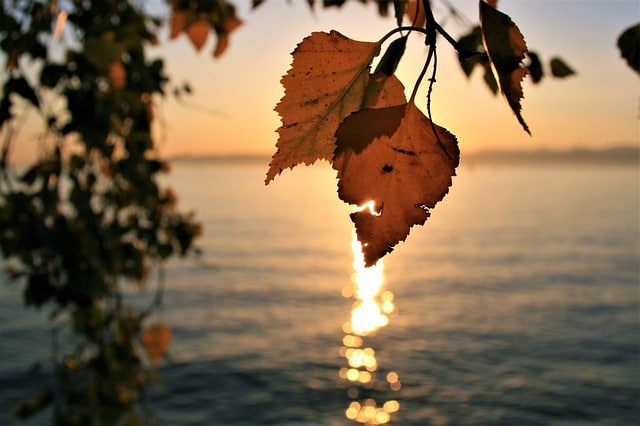 In order to create website content that increases sales and attracts visitors, show them the type of experiences that your region provides. Your social media marketing and blog posts will direct tourists to your tourism website, which functions as your storefront, but is also an important opportunity to "sell" a story about your Ontario tourist region.
Start with these questions you need to ask to design a tourist-friendly website. Then, to ensure that you provide website content that increases sales, make your website purpose obvious. Take the time to perform the necessary research and create content to ensure travellers want to visit your tourism website. User-friendly content and intuitive navigation help prospects find what they're looking for.
7 Steps To Planning Tourism Website Content
1. Highlight Your Region's Unique Anchors
The unique anchors of your Ontario tourist region are the main attractions that the region is well known for, or could be known for. If you are lucky, you've got a great ski resort, cave formation, or trail system for hiking or snowmobiling. If not, you may have to get a bit more creative. You could even consider creating an annual event to become an anchor, which takes a lot more planning, but can be very successful.
2. Include the Bare Necessities: What to Eat & Where to Stay
Food and accommodations are not always the star attraction (although they can be) but they are always an important part of a successful vacation. A full day of adventure is complemented by a great meal and some quality downtime. Think of your bare necessities as the bookends on a shelf. You don't really think about them until they aren't there and your books are in a heap on the floor. The books don't stand alone. Neither do your anchors. The bare necessities perform a very important function in any region: they keep people happy and make it easier to comfortably stay longer. This adds to the attraction of your Ontario tourist region.
3. Give Directions: Getting There & Getting Around
Provide directions to your Ontario tourist region from major highways and nearby airports, bus depots and train stations. Remember to give suggestions about how to get around once they are in your region. Consider mapping out art, winery, or autumn colour driving routes. Include suggested stops for the bare necessities and approximate distance and time for each segment.
4. Identify the Benefits of Your Features
At this point, you've got a pretty good idea of the features you want to promote. Now you need to start thinking of them as benefits for the tourist. Get to know who your target market is, and divide them into buyer personas based on their needs and wants. Each tourist buyer persona will have its own list of benefits that appeal to them. This is where you get to prove that your Ontario tourist region is worthy of their bucket list.
5. Provide Sample Itineraries – Show What's Possible
Create five daily plans in addition to the driving routes. Pre-planned trips is website content that increases sales because it makes it easier for the buyer to make a decision. They might include an active outdoor sport in the morning (hiking or white-water rafting), lunch at a local café or pub, and a guided afternoon activity (museum tour or local architecture walk). Feel free to add a couple of suggestions for an atmospheric dinner (one that is family-friendly, one more adult-oriented) and some accommodation options (for various budgets and travel groupings). Consider aiming at least one itinerary at each tourist persona.
6. Create an Annual Calendar
Map out a typical year in your region, including existing annual events and daily routines. Consider the weather, seasons and other rhythms of the calendar year. This will create year-round interest in your Ontario tourist region.
7. Add in Bonus Info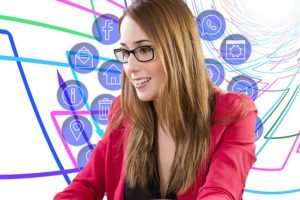 In this age of information overload, most of us have an inner geek. Include any local lore or trivia, books by local authors, movies filmed in your area, famous historical figures to be found at the genealogy museum and whatever else you can think of that would be of interest to any of your buyer personas. This is a great place to include free content offers, such as infographics, articles and downloads.


Use Your Tourism Website Content to Tell Your Brand Story
Your successful tourism website begins with a solid content plan first. Make sure your content provides a complete picture of your Ontario tourist region. This is your brand story and is made up of practical information, blog posts, suggested itineraries, and testimonials.
Your social media marketing drives traffic to your tourism website. Then your tracking and analytics software tracks leads from your website. These three tools combine to help you tell, share, and improve your Ontario tourist region brand story.
How To Create & Use Website Content That Increases Sales
You'll get insight into how to attract visitors using your website like:
How to use your website to build your relationship with your target audience.
Understanding what your website is communicating when you're not around.
Why your website turns people away, and what to do about it.
TW Blog Sign-Up
Learn more about how to grow your business and improve your sales team process.