How to Reach Your Target Audience More Effectively with Business Blogs
September 06, 2018 | 4 minute read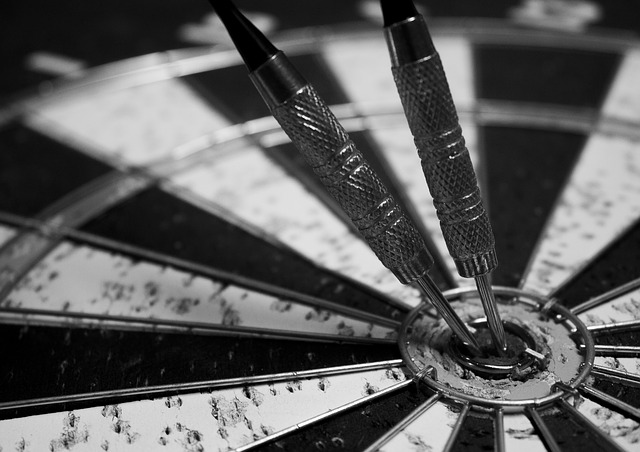 You may think you don't have time, or don't want to outsource your content creation, but with so many benefits, you really can't afford not to invest in business blogs. As part of your inbound marketing strategy, blogging reaches more customers with less work. You spend more time on potential customers who are much more likely to purchase your products or services.
Through target audience research, surveys and customer feedback, learn what type of content customers and potentials want to read. Using company blog best practices will help move customers through the buyer's journey. Good business blogs increase online sales. Tangible Words can help you get started blogging right away.
5 Ways Business Blogs Move Target Audience Through the Buyer's Journey
1. Get Found Faster and More Often
To attract members of your target audience, the first step is for them to know you exist. Use your blog to increase the chance of them finding you and wanting to learn more about your business. Regular posts that can be followed and shared increase your exposure to your target market. Blog posts also funnel people to your website, where they should find even more great inbound content.
2. Stay Visible with Fresh Content
Regular posts also help you attract more customers by keeping you top of mind to the target audience. Your blog posts consistently remind them about your business, helping you stay visible. Tangible Words will create an editorial calendar to ensure that your content is posted on a consistent schedule.
Once you write 21-54 blog posts, blog traffic can increase by up to 30%. (Source: TrafficGenerationCafe)
3. Build Trust By Demonstrating Your Industry Knowledge & Expertise
Your blog can establish you as an industry authority, proving that you know what you are talking about. It shows that you keep up with current issues and trends and adapt your product/service accordingly. Quality online writing about valuable information, with fresh content on a consistent schedule, show that you are reliable and trustworthy.
4. Create Rapport as Your Target Audience Identifies with Your Brand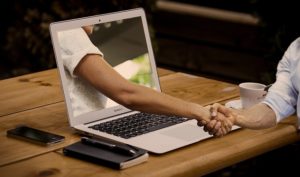 Use your blog to build relationships with members of your target audience. They will get to know you through your posts, so don't be afraid to be a bit human. Just keep it well in the professional zone. Yes, you can admit it's hard to get motivated on Mondays. No, it's not okay to give details about your wild weekend. Though if you did something business-related (conference, buying trip) feel free to share that. As readers at all stages of the buyer's journey get to know you, they will feel attached to your product or service as well.
68% of consumers are likely to spend time reading content produced by a company they are interested in.(Source: The CMA)
5. Provide Practical Information to Help with Purchasing Decisions
You want to provide your target audience with enough information to decide to purchase from you. You need to make your business stand out. Use your blog to showcase your unique selling proposition (USP) – the thing that you do better than anyone else.
Successful Business Blogs End with a Strong Call to Action
One clear successful call to action (CTA) is much more likely to motivate your target audience to take that action, than several options and next steps scattered throughout your blog.
Effective CTA's Include 3 Key Components
Offer

– motivates the reader to engage

Incentive

– gives a reason to act now

Action

– how to take advantage of the offer by acting now
Increase Online Traffic and Connect with Your Target Audience
References:
TW Blog Sign-Up
Learn more about how to grow your business and improve your sales team process.