How To Turn Leads Into Sales Using a Powerful Call To Action
March 26, 2018 | 4 minute read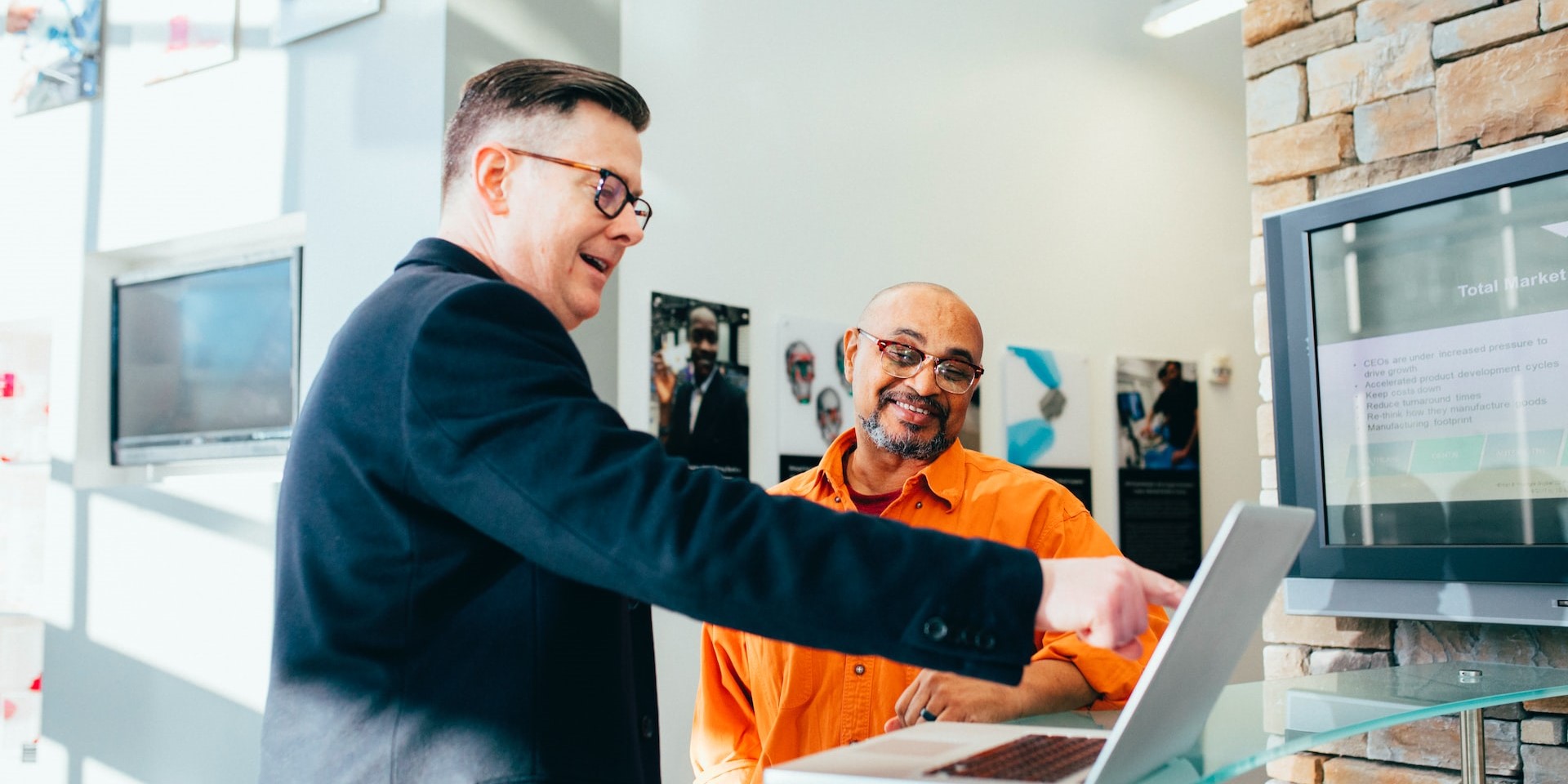 The goal of your website is to attract visitors; the goal of a call to action (CTA) is to convert visitors to leads.

Have you ever visited a website only to leave with nothing, totally unfulfilled? Having a weak CTA or worse, no CTA at all, is one of the main reasons most websites are not converting.

By not telling your visitors what step to take next you run the risk of losing them completely. A great call to action offers something of value, a WIIFM golden nugget of truth that really helps the website visitor walk away from your website feeling satisfied and more invested in a relationship with you and your company. The more value given, the more trust is built. That's how a new customer relationship is built online.

Guiding customers through the buying process is a sales technique that most company websites overlook (the lack of compelling CTAs, and a lack of website infrastructure to house and capture CTAs being two obvious culprits). These are very costly mistakes — and most people have no idea they are making them.

Here's the short and long of online marketing: by identifying your target audience and your Unique Sales Proposition (USP), applying the right strategy to your website and implementing inbound marketing, you will see your visitors convert to leads. And with targeted content, multiple channels, well-timed follow ups and a few other lead nurturing tactics in cooperation with your sales team, you will convert those new leads to sales.
Data clearly shows that a strong call to action can increase your conversions by up to 300%… YES, three hundred percent! To help get you started, here are 4 awesome ideas that should be obvious but most people miss.
4 Ridiculously Obvious Sales Techniques for an Effective Call to Action That Most People Miss
Action:

First, because you have identified your target audience, decide what it is you want your visitors to do. Download an ebook? Sign up for your blog? Book a free consultation? The action should be obvious.




Message:

when writing the CTA button text keep it simple, clear and concise. Explain the value. Remove any objections. Use action words. The fewer words the better. Make it compelling. Something that they can't resist. Think: What are the kinds of things that make you click 'Download Now'?




Graphics:

Use a graphic that is complementary to your branding. One that stands out, but doesn't take away from the content. An image should be "bent" to your content: it should

complement

the text, without replacing or re-explaining the text. Experiment with the colours, shapes and location of your CTA button. Don't be afraid to get creative. Make it obvious. It should look professional.


Test: test and test again. We can't stress this step enough. Most people have no idea how they can test the efficacy of their CTAs using split tests (we can show you how). Even a minor change in copy or graphics could increase the conversion rates of your CTA, and tracking this gives you crucial insight into customer decision-making.


An effective CTA will clearly instruct your website visitors on the next step they should take. Offer something that encourages visitors to connect with you now. Creating a strong CTA is a lot less difficult than you think. Remember to clearly identify what you want your visitors to do, write a simple, clean message, split test your CTA's and, WORK WITH YOUR SALES TEAM!
Get More Leads Using Your Website

References:
https://blog.hubspot.com/marketing/7-effective-lead-nurturing-tactics
https://smallbiztrends.com/2017/10/importance-of-a-call-to-action.html
TW Blog Sign-Up
Learn more about how to grow your business and improve your sales team process.