Parents Love Life More: Canadian Entrepreneurs Who Work From Home
January 02, 2020 | 4 minute read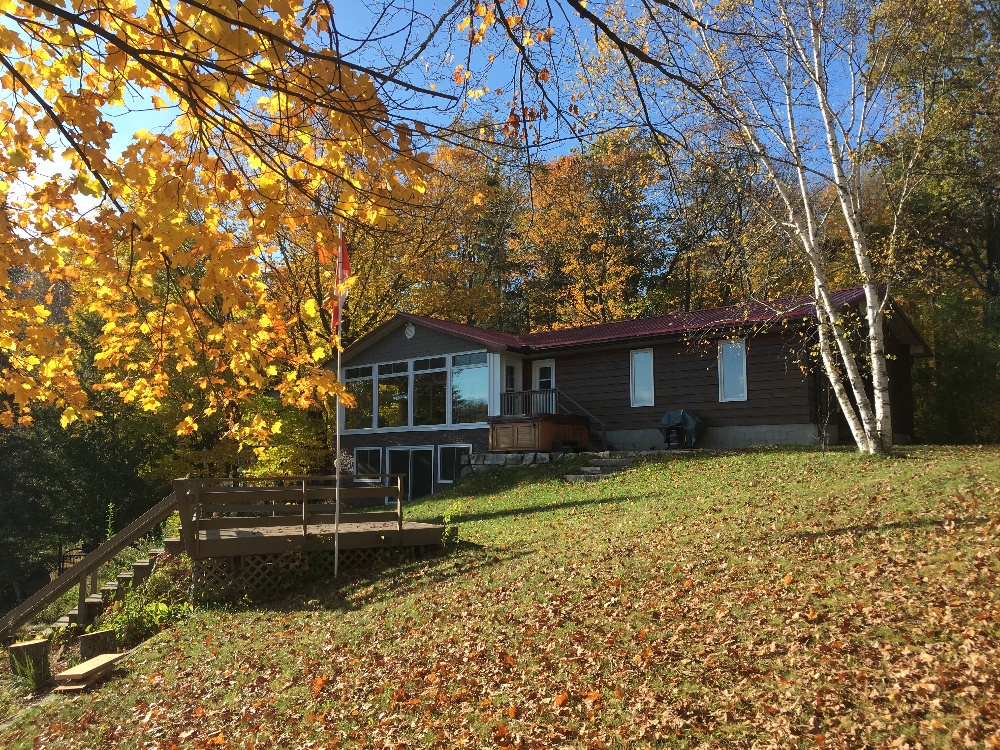 I never had a Maternity Leave with either of my two kids. But, I think I'm one of the lucky Canadian entrepreneurs. I crafted a life of balance where "leave" can happen without anyone counting up the days I take off.
Canadian Entrepreneurs Who Want A Year Round Rural Lifestyle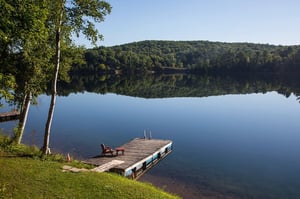 At Tangible Words, our entrepreneurial team of freelancers are wherever they want to be and so are our clients. We don't require a location out of anyone.
As long as you've got good internet, you can be on this team. If you want to buy a house that is less expensive than other locations, move your family out of the city. (Have you done the math on how much less expensive daycare is in a rural environment? )
Vicky and I ran Tangible Words from our cottage (a lake house on the water) for 7 years. We were able to swim or ski cross country outside our front door. Our exercise habits changed to fit with the weather. We could get outside and enjoy the noon sunshine in Ontario instead of only moving in the darkness of winter hours like so many others who do the 9-5 grind.
Work From Home: Any Clothes, Space & Time Zone You Want
People who work for Tangible Words have the independence and authority to wear whatever they want and work whenever and wherever they choose. Most of the people who work for us are subcontractors, which means they're entrepreneurs too. We work together every week with a high degree of trust simply because of these factors. As long as you get your tasks done, your time and your space is your own.
Control over your schedule and environment suits parents since we spend so much time organizing the little people. In this lifestyle set up, we can work when we want to suit the ever-changing demands of our family and energy levels.
One of my favourite parts of working from home is that I've been able to craft my own time for the things that are most important to me: instead of wasting an hour commuting like I used to as a teacher, I use that hour for exercise, or for making sure that when my kids get home, I'm able to close off work for the day. Most days, I spend less time on hair, makeup and ironing. I never have to pack my lunch - and there's no cafeteria or staff room of treats to knock me off my nutrition goals. I can quickly prepare a healthier, hot meal at home.
I wanted to carve out time to work on the things I desire, like exercise, and creating things.
Before I worked for myself, I didn't have control over what I could say "no" to. I wanted to stop spending time on the things I didn't value or for which the overarching strategy was unclear. All my meetings now align with my priorities and company goals.
I get to choose how my day was organized. I work with people who like to communicate in the same way I do: online, efficient, task-oriented. I don't have to feel like I'm being rude by quietly working at my own desk in an office full of people.
Also, I don't believe parents should have to give up work or career-advancing training while they cultivate their family. I'm a Canadian entrepreneur, so there's a shared set of values oftentimes with other Canadian parents and I want to help have the opportunity to design their lives, too.
To work from home, you have to be super disciplined. But that's where I thrive. I feel superhuman getting as much done in a day as I would in a week surrounded by interruptions.
Most days, I get my music on and I just go hard working smarter instead of harder. Sure, there have been hard moments when I have a kid clawing at my keyboard. And it's seriously less funny than a cat. And oftentimes, there has been someone yelling in the background when I'm on the phone, which has absolutely distressed me at that time.
But I've also had the chance to take my kids to England, Australia, Mexico, and Florida when I wanted. I can be anywhere I need to be for my family and quickly respond to something from my smartphone. I get to start every morning with an exercise routine. I've had time to write a manuscript of fiction. I've read a heap of books and spent time with the people I love, year after year.
So while I didn't have a maternity leave, I took as much time off as felt good to be with my kids, and I continue to have that balance in daily life instead of waiting for a big break of time, and mourning when it's over. Vicky's grandfather taught us early in our marriage that you can always make more money but you can't make more time. You deserve to do what you love, be productive, have a family or create whatever it is that's meaningful to you. You should not be giving 40 hours a week to something just for a paycheck. There has to be a better way. And we continue to strive to prove that at Tangible Words.
Are You a Parent who is Looking to Work From Anywhere?
Tangible Words intentionally hires people with a particular set of soft skills:
discipline,
conscientiousness,
determination,
tech-savvy eagerness,
independence,
time management,
organization, and
a desire to learn.
For hard skills: hopefully you bring a knowledge of good writing. We will train you in copywriting techniques whether you're a writer or a copyeditor looking for the ability to work from anywhere.
Please note Tangible Words is prioritizing Canadian entrepreneurs in the people we choose right now. If everything you've read here speaks to everything you are - read more, or tell us you're interested on Tangible Words' Careers Page and the Writer contact form.
TW Blog Sign-Up
Learn more about how to grow your business and improve your sales team process.