Pay Attention to These 3 SEO Trends and Techniques
June 06, 2019 | 3 minute read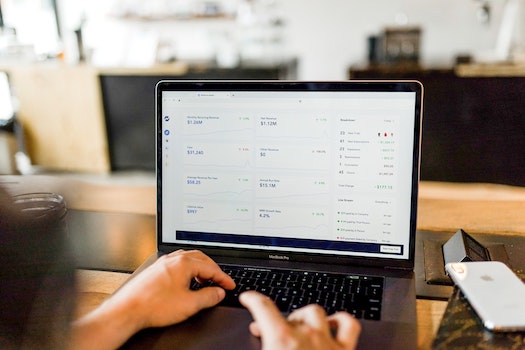 As you know, SEO is important for your business. An effective SEO strategy will help your site rank higher on search engine results pages (SERPs), increase organic traffic to your site, and deliver more qualified leads to your sales team.
SEO is constantly changing and it can be a challenge to stay up to date. Developing an inbound marketing strategy that focuses on producing high-quality SEO content can be the difference between mediocre site traffic and high traffic.
SEO content builds trust and attracts the right leads by using personas of your ideal customer and helping them solve problems or make decisions. Your sales team doesn't have to waste time on cold calls when they're getting warm leads who already trust your company after finding value in your online content.
By implementing these 3 SEO trends and techniques, you can start gaining qualified leads with quality content.
Top 3 SEO Trends and Techniques
1. Write to Your Specific Audience
Knowing your audience is extremely important in order to build positive relationships with your customers. There are a few ways you can get to know your audience, but one of the easiest is by running a survey with SurveyMonkey.
A short survey to your existing customers, with some open-ended questions, can deliver tons of useful information. It gives your customers an opportunity to tell you what they like about your products, where you could improve, and gives them a place where they can ask questions.
Getting this information directly from your clients allows you to refine your products or services, and it gives you an excellent opportunity:
Any questions that customers ask can be turned into informative SEO blog content.
Not only does this content help the individual who asked the question, but it may also help out a variety of other potential leads or customers looking for the same information. If you use the question as the title for your blog post, search engines will be able to easily index your content and deliver it when someone types that question into Google.

2. Make Use of Pillar Articles
Google looks highly upon content clustered by topic. A pillar article gathers together all your content on one topic into one place. You pick a broad topic and then include clusters of content around that core topic. Doing so allows viewers to easily find all relevant information in one place.
A pillar article covers a large core topic, explaining it in detail, and linking to all blogs about related sub-topics. For example, your core topic could be European cuisine, and your pillar article would offer a broad overview of the culinary scene. Potential sub-topics could be French cuisine and Mediterranean foods. Each of these subtopics would have its own blog post that linked back to the pillar article that covers the broader subject.
Having all the relevant info linked via topic clusters, where readers can easily find what they are looking for, and even some information they didn't know they needed, makes it a "sticky" page. A sticky page helps your site rank better on Google because people move around to different pages within your site, exploring all the different information you've shared. If your users are sticking around for a while, it shows search engines that you provide quality content, so your site will be ranked higher.
3. Integrate Roundup Posts into Your Content
A roundup post, like this one from MonitorBacklinks, brings together advice and commentary from several experts in an industry. Not only does a roundup post provide helpful information and a variety of perspectives for your customers, but it also builds trust and shows integrity. It proves to your audience that you respect and value other experts in your industry. In addition, it shows that you are committed to delivering valuable content to your customers, even if it's not from your own experts.
The experts who contribute to a roundup post are likely to share the link with their own audience, driving more qualified traffic to your site. It also opens up an opportunity for you to feature in roundup posts on other sites in the future. Roundup posts rank well with Google by providing a wealth of expertise, authority, and trust (EAT) in one place.
Don't Stop at Just These 3 SEO Trends and Techniques
Keep learning and implementing new SEO trends and techniques to drive visitors to your site.
References:
https://seoexpertbrad.com/seo-trends-2019/
TW Blog Sign-Up
Learn more about how to grow your business and improve your sales team process.