How to Get Discovered Using Strong Search Engine Optimization
June 16, 2020 | 9 minute read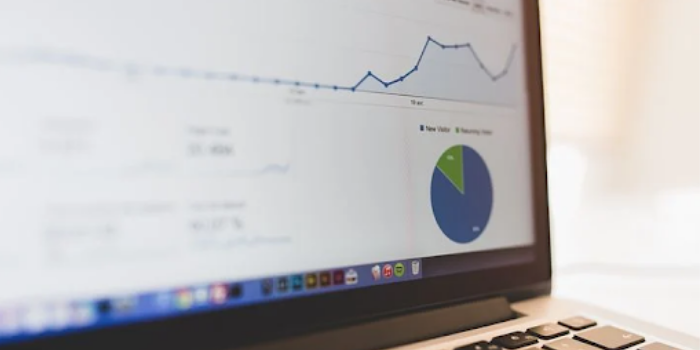 Search engine optimization (SEO) is a strategy that makes use of the terms your potential customers or clients are searching for online. SEO is the strategic placement of keywords within an article or website copy to ensure that your content is easy to find online. SEO is about using the right keywords so your website ranks high in Google search results, which will drive more traffic to your site and deliver more sales leads.
However, SEO is not as simple as placing keywords - it is strategic and methodical.
Table of Contents (5 minute read)
1. How to Get Discovered Using Strong Search Engine Optimization
2. What Is Search Engine Optimization and How Can It Increase Sales?
4. How Pillar Articles Improve Search Engine Optimization
5. How to Create Search Engine Optimization
6. The Best Free Search Engine Optimization Tools
7. A Guide to How Search Engine Optimization Improves Website Ranking
8. How to Use Search Engine Optimization (SEO) to Boost Your Search Ranking
9. Why Google Search Engine Optimization Matters
What Is Search Engine Optimization and How Can It Increase Sales?
You may be asking yourself the question, what is search engine optimization? And how can you make it work for you? Customers are now making the majority of their buying decisions online, so your website needs to attract traffic to increase your company's sales. SEO is the practice of placing keywords into your content's body, headings, meta data, and subheadings. These keywords will help guide your potential customers to you.
Keywords are not the only important aspect of SEO; you also need to show how much content you have on a particular topic. When you have many blog posts on the topic, it's a topic cluster, and the posts should all link back to one pillar article that covers the whole subject. The blog posts in the cluster are subtopics of the pillar. This high-quality content proves you are an expert, which attracts Google crawlers and therefore customers.
When potential customers visit your site, your sales team will be able to collect data. These metrics will show the sales team what site visitors are looking for and what they are interested in. Your sales team will then be able to follow up with leads and guide them through the buyer's journey.
What is a Pillar Article?
A pillar article is an in-depth look at a particular topic in a single blog. Choose a core topic to focus on that you want to be known as an expert in. Your pillar page broadly covers all aspects of this topic and is a good place for someone who's just beginning their research on it.
Your pillar page will give readers a thorough explanation on your core topic and how all of your related subtopics fit together. By creating separate subtopic blogs and linking them to the main pillar article, search crawlers will be able to determine how content is clustered together on your website. Doing this shows Google your pillar article page has multiple resources pointing towards it and is a good source of information, boosting your search ranking.
How Pillar Articles Improve Search Engine Optimization
In the past, search algorithms were trained to search for keywords. This resulted in people posting poorly written content with keywords placed wherever they would fit. However, times (like the internet) have changed, and search algorithms now focus on high-quality content. More than ever it is important to do SEO properly.
In order to have an effective SEO strategy you have to group related content around pillar articles, which are articles that fully explain a core topic. Links in the pillar post guide potential customers to more of your valuable content on that topic, and keep them on your website for longer. The longer a visitor is on your website the better your Google ranking will be because your content will appear more relevant.
It is important to be strategic with how you use your pillar articles by keeping the following in mind:
Research Your Core Topic: There is no point creating content that no one is looking for - give the people what they want! By using online tools (like this one from HubSpot) you can do a monthly search for how often people search a certain topic.
Ungate Content: Pillar articles should never contain forms or be locked. By ensuring your pillar articles are ungated, search crawlers can easily move through your website.
Link Blog Posts to Pillar Article: Make sure your old (or new) content gets linked back to the pillar article to increase rankings on search engines.
How to Create Search Engine Optimization
In order to solve the problem of how to create search engine optimization, follow these 5 steps:
Research Keyword Phrases: What exactly are your target customers looking for? Think of the things they may ask or problems they want solved and place those strategically in your titles, headings meta description and body text.
Lay Out Content Properly: Make sure you are using the proper header formatting. This makes it easier for search crawlers to sort through your important information.
Add Alt Text to Image: There is nothing worse than random images that do not match the information that they are placed around. Insert alt text so that images are clearly understood.
Use Analytics: SEO rankings need to be constantly monitored so you can tweak your content. Use Data Studio (or other Google analytics tools) to monitor and improve your rankings.
Use Landing Pages: A landing page is built to contain an e-book, guide or infographic providing high-quality content. It is linked to relevant blogs and other content on your website and keeps visitors on your website.
HubSpot has a variety of SEO tools that can help you step up your online presence. These tools will help you make the most of your investment:
Integrated Reporting Tool: The reporting tool will measure how your content is performing.
Integrated Content Tool: HubSpot will suggest keywords that are associated with your core topic once your topics are organized.
Content Strategy Tool: Websites that sort their content into topics will be favoured by search engines. HubSpot can help make your website easy to find.
The Best Free Search Engine Optimization Tools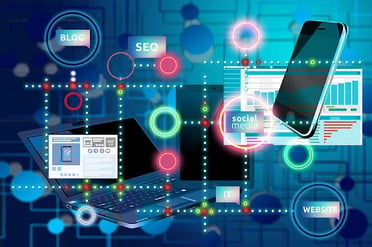 It's time to use SEO tools to guide your marketing efforts. There are a ton of free search engine optimization tools to use to attract your ideal customers, including the following:
A Guide to How Search Engine Optimization Improves Website Ranking
In our fast-paced world, it can be difficult for companies (especially small businesses) to be discovered online. SEO is essential because it will help potential customers or clients find you. Search engines send out crawlers to help find quality content, which ensures that searchers find the content that's accurate.
The goal of SEO is to make your website rank highly for the keywords that your target market is searching for. You can use keywords to improve website ranking by doing the following:
Define Your Target Market: By understanding who your customers (or potential customers) are, you'll know which keywords to use to give your content creation focus.
Research Your Target Market, Competition, and Industry: Discover and define your target market's needs and goals to further uncover what keywords to use.
Create a Detailed Plan for Where to Place Your Keywords: Using your research, identify the SEO strategies that will help you to achieve better ranking results.
How to Use Search Engine Optimization (SEO) to Boost Your Search Ranking
SEO pushes your company and content to the top of search engines, meaning your content is seen first. In order for your company to be recognized online, you need to embrace new technologies and properly plan your content:
Identifying keywords for your company based on your product, audience and location.
Ensuring keywords are included in every online post and linked to other relevant content.
Scheduling a consistent release of unique content to strengthen your Google ranking.
Content needs to be high quality and genuine so that visitors connect to what they are reading. Keywords used for SEO need to be strategically placed early on in the text - especially in the headlines.
Your website and business blogs should not be something that are done when there is time available - they need to be part of your strategic planning so that your company is top of mind with your potential customers and search engines. If you are unsure whether your website meets today's high SEO standards, you can arrange a website audit.
Why Google Search Engine Optimization Matters
Google performs over 100 million searches per month - this is why it is essential to create a solid Google search engine optimization strategy. Keep these stats in mind when building your strategy:
Google searches are long-tail (4 words or more), which shows that potential customers know exactly what they want. Your keyword phrases need to be detailed to attract customers.
Fresh content will help to increase organic traffic. Make sure you set up an editorial calendar and don't let it fall by the wayside.
More searches happen on mobile devices than on computers. Make sure your website looks good on a mobile device as well as on a computer.
The use of Google's "near me" feature has greatly increased, which shows that customers are hoping to support local business. Make sure you claim your business listing so that you can be found by local customers.
Ultimately, like anything else in your business plan, SEO is a piece that needs appropriate planning and strategy. By knowing who your potential customers are and what they are looking for, you can give them what they need and want.
References:
https://knowledge.hubspot.com/content-strategy/pillar-pages-topics-and-subtopics
http://www.seowebpageanalyzer.com/
TW Blog Sign-Up
Learn more about how to grow your business and improve your sales team process.