If you're just starting a business your main priority right now is likely figuring out how to fund it, both through investors and by generating sales quickly. Depending on the type of business and where you are located, there are different ways to secure funding and sales for a start up.
4 Sources of Business Start Up Funding
Four of the most effective sources are explained in this blog along with tips on how to tailor your sales process.
1. Crowdfunding
Crowdfunding is a great option if you are producing a tangible product. Your customers essentially become your investors, purchasing the product before you've launched to fund your business. You no longer have to convince potential investors that your product will sell; you'll have those sales numbers upfront. You also don't have to sell half of your business to someone else, as is the case with traditional investing
Another perk of crowdfunding is cultivating a dedicated audience. You have plenty of opportunity to delight your customers and build relationships before they even have your product in hand. Delighted customers lead to repeat sales and referrals, eliminating some of the prospecting work for your sales team.
Here's what you need to succeed with crowdfunding:
A working prototype. If people can't see it, they won't believe it.
Network support from friends, family, and your community, which is essential to spread your message and marketing campaign.
Professional video and photography. Make sure you have a variety of shots, including your product in use.
2. Business Development Grants
Grants are an excellent option for entrepreneurs in sectors or locations that the government has prioritized for economic investment. The best part about grants is that they don't have to be paid back, so you can focus on sales growth and attracting investors without debt weighing you down. You could also use some of the grant money to better promote your product, or hire a salesperson or team to get your sales process moving more smoothly.
Here's what you need to succeed in being awarded a grant:
Verification that you qualify for the grant you're applying for (e.g. paperwork, letters of reference).
A professional grant writer to write or at least review your grant application.
Adequate time to prepare the grant application, and anticipate the wait when applications are reviewed.
Time and patience to apply for multiple grants to maximize your chances of being awarded one.
The Government of Canada lists all the information you'll need on the Business Grants & Financing page. Discover organizations from across Canada that offer business start up funding and an innovation tool that connects you with programs and services relevant to your business.
3. Local Economic Development Services
You'd be surprised the services that your local economic development office can provide, often for free, in the form of incubators, mentorship, and providing resources through the Chamber of Commerce.
Business Incubators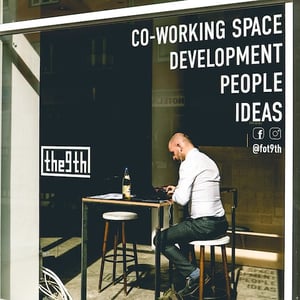 Business incubators, or accelerators, are great for businesses that want to grow quickly using mentorship and coaching. Some incubators provide office space along with mentorship, and a few even have capital to invest. Incubators provide excellent networking opportunities with potential investors.
Networking provides you with a host of benefits. You'll have opportunities to build relationships with potential investors and potential customers, getting to better know their challenges and needs, making it easier to prospect and present during the sales process. Networking can open many doors to new communities, relationships, and opportunities.
Community Futures
Community Futures is a network of over 200 non-profit organizations across Canada that offer support to small business owners in rural areas. Each office can connect entrepreneurs to loans as a means of business start up funding, in addition to offering training and hosting events. The training can help you get a better handle on your sales process, and the funding can help you to hire talent to sell or invest in additional prospecting and marketing streams.
4. Attract Investors with Inbound Marketing
Inbound marketing is an excellent way to start driving potential customers to your site and boost your sales growth with warm leads, but have you considered using it to acquire business start up funding?
Developing strategies to generate sales is important. You can use similar strategies to attract investors, with a few key differences. Your ideal investors and ideal customers might be very different from each other, but the core tactics for inbound marketing apply to both of them.
Create a persona for your ideal investor. Figure out what their daily tasks are, what they struggle with and need to solve, what their goals are, and how they consume media. Start writing the kind of content that your ideal investor reads. Post it on your blog, and find ways to guest post on other industry blogs your persona frequents. If your investor prefers newspapers or magazines, start pitching article or column ideas to those publications.
Using inbound marketing can help streamline your sales process. By implementing a content creation strategy and automating processes, you can reach more prospects and obtain warmer leads, cutting back on the amount of time you need to spend prospecting.
Use Inbound Marketing for Sales and Business Start Up Funding
References:
https://www.canada.ca/en/services/business/grants.html
https://canadabusiness.ca/grants-and-financing/financing-from-non-government-organizations/?it=eng/page/2669/
https://innovation.ised-isde.canada.ca/s/?language=en&lang=eng
https://www.entrepreneur.com/article/52802