Improve Sales Team Performance by Outsourcing Content Creation
June 11, 2019 | 3 minute read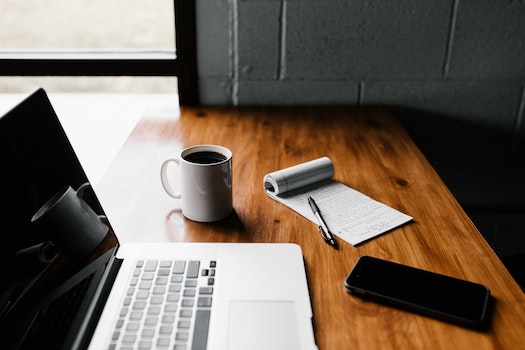 Ongoing content creation is essential for any business. Initially, it might have been manageable to keep up with weekly posts. But with the increased popularity of social media, the expected frequency of those posts has increased greatly. In fact, it is now recommended that companies should be posting 16 (or more) new content posts per month. What was once an "easy" task has now turned into a full-time job for at least one of your sales team employees.
How Can Inbound Marketing Streamline Content Creation?
Inbound marketing is a new way to attract your ideal customers to your online content. Truly useful content is created for your customers in order to help them, build relationships, and eventually sell to them. It is an easier way of obtaining leads for your sales team, because the potential customers were drawn to your content in the first place, making them much warmer leads. Here are three ways that inbound marketing streamlines content creation to attract those leads.
Editorial calendars: An editorial calendar allows companies to plan content creation ahead of time and determine what blogs are published when. HubSpot is an inbound marketing tool that can house your editorial content and it can also streamline all of your social media platforms so they are connected, saving you time.
Customer personas: You know your customers best. Creating a customer persona will help your team bridge the gap between your customer's expectations and the product or service you are providing. A persona describes the key features (age, occupation, typical struggles) of your ideal customer. Knowing these features allows you to write content that matters to the persona - which shows that you care - and this results in building trust. HubSpot has set personas you can use or you can create your own unique personas offline.
Trackable metrics: Inbound marketing uses trackable metrics. You are then able to evaluate campaigns and use that data to drive future decisions. For example, if revenue and lead generation dropped after a large campaign, you'd want to investigate to determine the source of the issue and resolve it. Conversely, metrics help you learn what content resonates; then you can create more of that.
2 Ways Outsourcing Content Creation Will Improve Sales Team Performance
1. You'll Increase the Quantity of Created Content
Writing 4-6 blog posts per week is not an easy task if you still have to improve sales team performance and direct strategy. However, creating content is a task that will pay off. Outsourcing will alleviate the daunting task of writing 16 posts per month. The responsibility will be taken from your sales team and put in the capable hands of 6 trained copywriters. Your sales team will then be freed up to do what they do best: close more deals.
2. Professional Copywriters Will Deliver Quality Content
Consumers know what they want, and what they are seeking is high-quality content. They want blogs that are timely, written to solve real problems, and can help them make decisions about the types of products and services being offered.
If you can't imagine taking on the extra work of content creation, consider outsourcing to an inbound marketing firm. You will be guaranteed SEO content that is written directly to your ideal customer with no oversight on your part. In addition, inbound marketing's trackable metrics will ensure that you can show your progress to management and justify the investment in outsourcing.
Outsourcing Content Creation Is an Easy Choice
Content creation is a full-time job. The best choice to improve sales team performance might just be to free up your sales team and outsource content writing.
References:
TW Blog Sign-Up
Learn more about how to grow your business and improve your sales team process.