Having a Solid Content Creation Strategy Can Increase Sales
May 30, 2019 | 3 minute read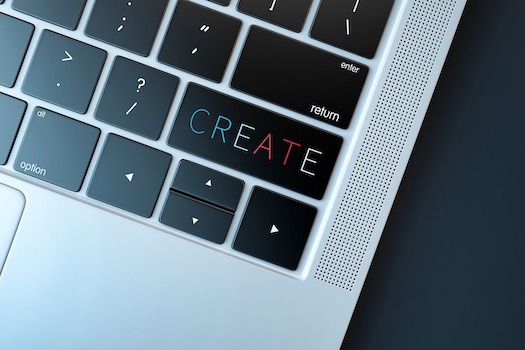 Content is the driving force behind your business. What better way to increase sales than to create content that your customers are asking for? However, creating content needs to be strategic and well-planned in order for it to be part of an effective sales process.
5 Steps to a Content Creation Strategy
1. Define Your Goal
Knowing your goal is the best way to determine how to create your strategy, which means that you will attract more qualified leads and increase sales.
2. Conduct Persona Research
Your target audience is also called your buyer persona. It is important to clearly understand who you are targeting before you begin to formulate a plan. You will want to collect data on your target audience, such as their buying history, age or troubles they are facing. All of this data will guide your content creation strategy.
3. Run a Content Audit
You need to decide what type of content is best for your target audience. For instance, if the buyer persona doesn't tend to read blogs, consider a different type of medium. Look at the performance of current content to help decide what direction to take.
4. Choose a Content Management System
Content needs to be managed in order to ensure an adequate frequency of posts. HubSpot software is one example: it gives you a place to plan, create, publish and assess all of your content.
5. Brainstorm Content Ideas
Now it's time to actually start putting all of your amazing ideas into action.
Important Things to Include in Your Content Creation Strategy
Social media posts – Social media may feel like an overwhelming addition to your content creation strategy, but it truly is an amazing place to market your business. There are many different avenues to take, so you may want to employ the help of an inbound marketing agency to set you on the right path for your specific needs.
Blogs – Blog posts become permanent residents on your webpage but need to be updated regularly. It is recommended that you aim to create 12-16 blogs posts per month in order to keep up with the competition. The more posts you create, the better your ranking on Google.
Gated content – Gated content is the next level in content. After reading a blog, your customer may want more information, and this is where you can include a CTA (call-to-action) inviting the visitor to learn more. Visitors are taken to a form called a landing page where they can submit their information to download a free resource. Downloadable gated content benefits both your company and your potential customer: your customer receives information about a topic they are interested in, and you receive a new contact.
Video – Videos are a medium that can be shared on your website or your social media platforms as a proven method to increase sales. Research done by Forbes has shown that after watching a video, 64% of users are more likely to buy a product online.
How a Content Creation Strategy Can Increase Sales
More qualified leads – Engaged visitors are much more likely to become customers.
Earning loyalty – Serving customers along their buyer's journey helps them to feel heard and supported.
Competitive advantage – Since you know your customers best, and you know what they want, you have an advantage. They will continue to come to a company that they can trust.
Brand building – Releasing content consistently is a great long-term sales strategy for building trust.
Your Turn to Create Content and Increase Sales
You now have everything you need to create your own content creation strategy. Take a look at these other companies that were exactly where you are — and are seeing some amazing results!


References:
https://blog.hubspot.com/marketing/content-marketing-plan
TW Blog Sign-Up
Learn more about how to grow your business and improve your sales team process.