The Most Important Reason You Need A Digital Marketing Agency
August 09, 2022 | 5 minute read
Having an online presence, even one that's well-curated and thoughtfully organized, doesn't mean that any of your content is actually reaching your desired audience. So how can you be sure that when your digital marketing strategy is actually working?
But here's the most important reason you should hire a digital marketing agency. Hiring a digital marketing agency allows you to focus on what you do best: your job.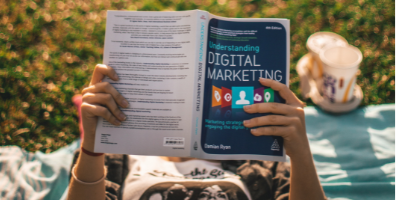 By hiring an expert in the field, you can avoid the headaches and slip ups that come along with doing something for the first time. It's that entrepreneurial attitude that puts you in the position of needing a digital marketing strategy in the first place, but sometimes it's better to let someone else help guide you through this aspect of your business. You're an expert in your field, but not at digital marketing. You don't have success in your industry just because you read a book or attended a conference; you have experience. A digital marketing agency can help you attract new customers and boost sales, and you should hire an agency that has the experience to prove it.
Table of Contents
Learn the basics.

Email marketing is an important tool, but it's not enough.

HubSpot can be a guide to your new inbound approach by helping you produce consistent messaging and tailored content across platforms.

A digital marketing agency can develop a solid inbound strategy for better reach and hotter leads.


In the digital world you have to fight hard to get your message out. There's no reason to spend time on resources on marketing to consumers who have absolutely no interest in your product. A digital marketing agency helps your content stand out above all the others by attracting people who already have an interest.

4. How to Make Inbound Marketing Fail
While inbound marketing is a remarkable tool for digital marketing, it's important to recognize the reasons why inbound marketing campaigns can and do sometimes fail. A digital marketing agency can teach you how to run a successful inbound marketing campaign while avoiding those frequently made mistakes.

Building a business is a methodical process which requires experience. A digital marketing agency can help you build an inbound marketing system that lays the foundation for your business, leaving you with the knowledge to continue building and improving your business for years to come.

What is a Digital Marketing Agency?
Let's step back for a minute and consider exactly what a digital marketing agency is: a digital marketing agency is a b2b service that offers a selection of marketing services that are customizable to suit the needs of your business. Digital marketing agencies offer a wide range of services both in house and with trustworthy partners. These can include:
search engine optimization (SEO) expertise
social media marketing

email marketing

content creation
copy and blog content
website design and development


Email marketing is great, but it shouldn't be your leading method of communication with your digital community. In order to have a campaign strategy that's far-reaching, you should be publishing strategic messaging across multiple communication channels, including Facebook, Instagram, Twitter, and TikTok. By learning about where your leads and customers hang out online, you can speak their social language and meet them where they're at.
Creating and understanding your buyer's persona is an important step in tailoring your content so that every single one of your customers feels seen and heard. Then you can quickly repurpose content for each persona in your strategy, and post it where they are most likely to see it.
Digital marketing agencies can help build your brand awareness and make you more appealing to leads. This can help you grow your customer base by helping people to develop loyalty towards a brand that continues to delight and excite them.
A digital marketing agency doesn't just write your blogs and content, they give words extra significance and power through SEO. Building a business is about building a system that helps you improve. Digital marketing agencies lay the track for that improvement.
While there are lots of common ways that businesses fail at inbound marketing and digital marketing, don't let that scare you because the rewards are well-worth the effort. Failure isn't random, when you set yourself up for success and ask for help where you need it, you'll find the success you deserve. You just have to make sure you have the right team by your side. Agencies like Tangible Words, who have the added benefit of being inbound marketing specialists, can help set you up for success.
A digital marketing agency can help you:
Diversify your revenue stream
Create High-Quality Content Offers
Write Content Specific to Your Customers
Use a CRM to measure your metrics
These four steps to a holistic inbound marketing system set you up for success both in the short and long term. By piecing together a solid foundation for your business, you'll become much stronger and more resilient to the ebbs and flows of the economy.
How to Connect With A Digital Marketing Agency
If you're running your brand marketing strategy with an inexperienced team, you're running the risk of losing the edge in today's competitive market. Choose a digital marketing agency with the experience and the credentials to scale up your business and revenue. Let your team focus on what they do best by letting a digital marketing agency do what they do best.
References:
https://www.entrepreneur.com/article/412253
https://www.impdigital.co/5-benefits-of-hiring-a-digital-marketing-agency/
TW Blog Sign-Up
Learn more about how to grow your business and improve your sales team process.