What Problems Can Be Solved by Inbound Marketing Solutions?
February 25, 2020 | 3 minute read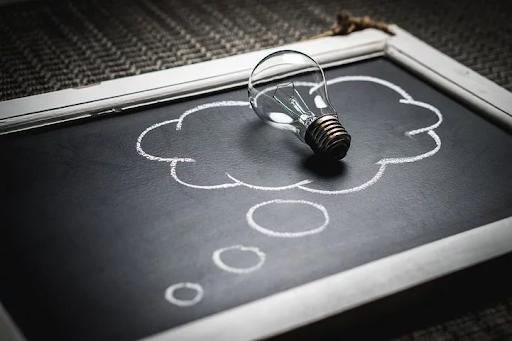 What do you do when your company's growth stalls? In order for businesses to thrive, consistent and measured growth is essential.

Inbound Marketing Can Help Solve Growth & Stagnation Problems
You want marketing to happen consistently so that marketing operations work does not to fall through the cracks of your daily company life? Good news: Inbound marketing is all about creating marketing operations systems. Because of the level of automation power in Digital Marketing, you can create a marketing machine for your company.
Inbound Marketing Helps Your company Grow By Creating:
Revenue

: when you fill gaps and attract customers reliably throughout the year, you widen your ability to create new revenue opportunities. We use Inbound Marketing to target offerings to different clientele, systematically offer product add-ons and automate referral opportunities. At least one of those three example strategies will help you grow your revenue this year. (The question is do you have an inbound marketing system set up now to easily do this? If you don't talk to Tangible Words to figure out how to get that done)

Repeatable Process

: To reliably increase revenue, you need to have a repeatable process. The problem is most companies do

ad hoc

digital marketing. So even the automations you build are not mapped, or saved, anywhere. When people come and go in your company, these systems (and often key data fields to run it) are lost! In time, you don't know what you have that works and what new idea you should jump on. Sounds exhausting and chaotic, doesn't it? Using Inbound Marketing, and properly mapping your marketing engine, is KEY to creating that repeatable process that works so your map becomes a way to track what's working and what isn't so you can improve. It's also a training tool as staff come and go. Finally, you'll know "this is the way we sell" and "this is how we market". To see examples of marketing machine maps we've built, book time with our CEO, Alysha.

Infrastructure

: Just like building a home, a business needs to sit on a solid foundation. Building in a blogging platform, a CRM, and social media profiles will fast track you to solid, long-term success. Most companies have a mix of software they use, a "software stack". BUT if you have data across too many systems, you still don't have an overview of what works. Worse, some of those systems do not give you any actionable data that your Sales and customer Success team can use to grow your revenue. One of our favourite projects at Tangible Words is helping companies create best-in-class infrastructure (and yes, here we explain why this always starts with an agency-led HubSpot implementation! We can figure that how best to get that efficiently done, and save you headaches and loss of time and money in 15 minutes.)
How to Succeed With a Powerful Inbound Marketing Agency
That should give you a good grasp on what inbound marketing really is and what it can do for your business. The reason we insist companies hire an inbound marketing agency to get all three of those things in the list above done is that some inbound marketing agencies are able to help you make a plan to promote and sell your products more strategically. At Tangible Words, we're 100% focused on helping you identify and fill gaps in your pipeline, including attracting longer life-time value customers.
While it may seem counterintuitive to HIRE someone to help with your business, hiring inbound marketing specialists like Tangible Words brings in 7 highly trained team members for the price of one. The commitment and cost of marketing can feel especially overwhelming when you don't have guidance. Read about other businesses who have found marketing success by working with Tangible Words.
Form a Partnership That Can Scale!
Let specialists guide and grow your business through inbound marketing solutions. Book time with Tangible Words today to see what's possible for your unique blend of revenue problems, or apply for our Sales Growth Program below.
References:
https://www.investopedia.com/financial-edge/1010/top-6-reasons-new-businesses-fail.aspx
TW Blog Sign-Up
Learn more about how to grow your business and improve your sales team process.