How To Unlock The Secret To BuzzFeed's Success For Your Company
June 30, 2017 | 4 minute read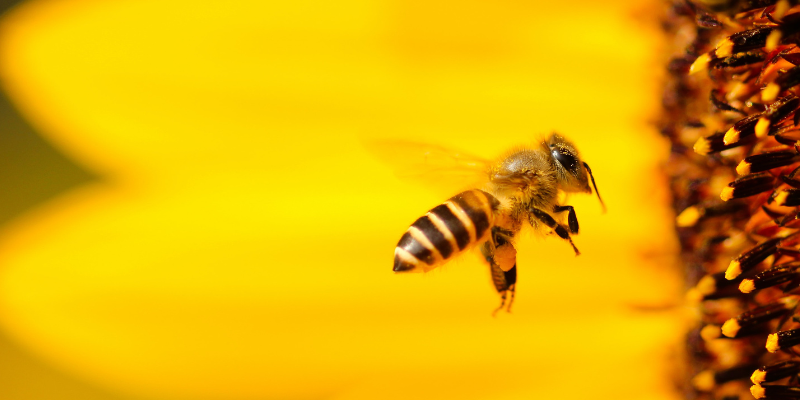 What's all the buzz about? At first glance, the content on BuzzFeed.com seems to consist mostly of listicles (and funny cat gifs). But there's so much more to the secret to BuzzFeed's success. The digital media company provides news and entertainment to its users on a global scale. It welcomes 200 million visitors every month – 50% of which are Millennials (Source: Quantcast). The secret to BuzzFeed's success lies in its ability to create shareable content.
The Secret To BuzzFeed's Success: Social Media
BuzzFeed didn't invent the listicle (digital content presented in list form). They simply took a good idea and made it better by tapping into the power of social media.
BuzzFeed is good at making lists. But it also publishes award winning journalism and creates informative or interesting digital content.
BuzzFeed is great at getting its content shared on social media. 75% of BuzzFeed's unique users are funneled from social media. Facebook, Twitter, and Pinterest are their main sharing platforms (2014 The Drum).
3 Ways You Can Duplicate BuzzFeed's Success

Using social media like the pros at BuzzFeed is possible for you, too. Your business doesn't have to be an international digital media company to be able to copy the secrets to BuzzFeed's success.
1. Be Conversational: Imagine you're striking up a conversation with the person next to you. Reach through the screen and connect with readers and clients on a human level. Using social media like the pros is about sharing and connecting with others. BuzzFeed is great at this because they write content that sounds like, and starts, conversations.
You can do it, too, by practicing the following: try speaking out loud as you write your content. Keep your sentences short and simple. Write directly to your reader, using "You" and "I". Tell a story.
2. Images Are Currency: As a copywriter it pains me to say this but pictures are worth a thousand words. Never underestimate the power of imagery. A quick browse of Buzzfeed.com will demonstrate that sprinkled throughout well-written content are relevant images. And yes, some of them happen to be pictures of cute cats.
Collect a library of relevant images to add to your content. Or create your own memes and gifs so your website displays original content. Canva.com can help you create custom designs.
3. Write Lists: People love lists. They're a great way to organize information (I'm even proving this to you with a list). But when you create lists keep these two rules in mind: use odd numbers, readers find them more convincing. And, be specific. Appeal directly to your target audience. Like BuzzFeed did when they created this headline: 11 Places In Canada That Are An RV Lover's Dream.
In your e-newsletter, use your business expertise to share your knowledge in a list about how to create an effective sales pitch for conferences. Use a list in your next blog post to hone in on your target audience and attract investors to your economic development region. Create a tourism website with a list of reasons why your tourist region should be on everyone's bucket list. But no matter what, keep your tone conversational and include lots of imagery in your lists.
Copywriters Can Help You Create Shareable Content
Content that connects with your reader is more likely to be shared. For BuzzFeed, sharing is not only caring but it's the key to success. And it can be the key to your success, too. If you don't know how to write shareable content, don't worry! We do. Talk to a copywriter about how they can create shareable content for you.
Download A Free Resource To See What Social Media Can Do For You
You can use facts to guide your social media content strategy and unlock the secret to BuzzFeed's success to increase your online traffic. To help demystify social media, you need to learn:
What consumers want to see online,
Who's using social media to make buying decisions,
What's content is shared the most.
TW Blog Sign-Up
Learn more about how to grow your business and improve your sales team process.