What Does a Transparent Inbound Marketing Agency Actually Look Like
May 16, 2018 | 3 minute read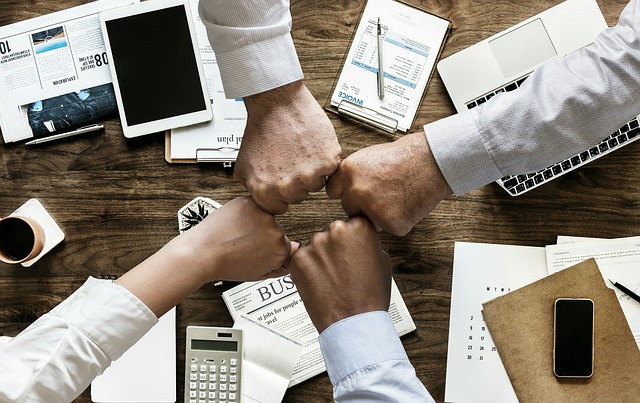 Transparency… it's a big word. Other words that come to mind: open, authentic, clear, straightforward, honest. And it is something that we have come to look for in this online age we live in. It's especially important for an inbound marketing agency. For many, our lives are open books, we post photos of our vacations, families, friends, our pets and some days our bowl of cereal that we had for breakfast. We've grown used to openness. Expect it when we do business. As an inbound marketing agency, Tangible Words, can't think of a better foundation to build our business on. Transparency.
Tangible Words offers a variety of services including content creation, inbound marketing, search engine optimization, growth-driven website design. Our focus is your message. Content is our highest priority and helping you improve your online content is the first step we take to make sure our clients make more money, and build a better company, because they work with us.
One way we strive to be transparent is to have our FAQ category, our case stories and average client feedback. But we also want to extend that to further explain what you can expect from our commitment to you.
How We Build on Transparency as an Inbound Marketing Agency
What you can expect from working with Tangible Words:
An Extensive Sales Process that will include 3-5 interviews before we move ahead with a new client. Our goal during this step is to make sure that we are good fit for working together.

Client relationships are important to us and crucial to the success of both businesses.



Active listening is the key to all of our communication. Paying attention to what our client is saying and what their needs really are.

Tangible Words is then able to solve problems more effectively and most importantly, get your message right.



Edits, and more edits. We start out by building your brand's

Creative Brief

, and extend that into a Communication Plan. Tangible Words is curious and we ask questions - lots of questions. Your answers will help us better understand your line of business and what results you want to achieve. Then whatever we write, can always be edited.

The focus of our content is to 'get it right'.


At Tangible Words we use Asana, www.asana.com, a web-based software that was created to improve team collaboration. Its focus is allowing users to manage projects and tasks online without the use of email. Asana encourages transparency by giving clients the freedom to see the status of their projects and give feedback on a task by task basis. "When entire teams & companies have clarity of purpose, plan, and responsibility, they're able to do their best work."



We also use continuous learning with our team. Giving Tangible Words an edge with their skills and skill-sets. We share ideas, give feedback, find solutions and try new ways of doing things. We learn and grow together. Because of this Tangible Words is able to deliver an incredible experience to each and every client we serve.

Our Tangible Words team understands that our success is based entirely on the success of our clients. Without their wins, there would be no Tangible Words. So we understand that our future is based on your future.
How Can an Inbound Marketing Agency Help You Get More Qualified Leads?
References:
www.asana.com
TW Blog Sign-Up
Learn more about how to grow your business and improve your sales team process.