The Future of Marketing - And The Role Of The Inbound Marketing Agency
May 11, 2018 | 11 minute read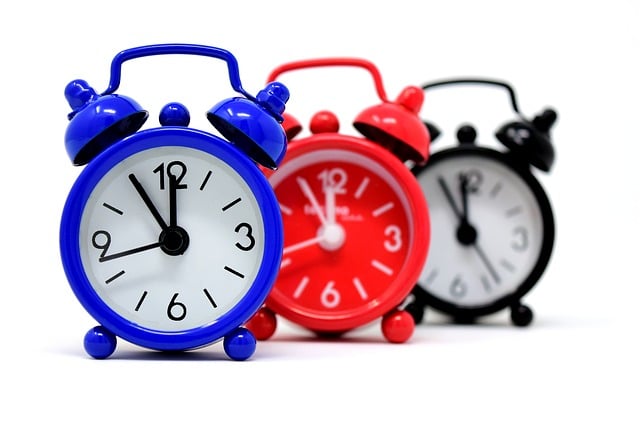 If the world of the future is as interconnected as the world is now, marketing of the future will use those connections to its advantage as much as it does now. So for the foreseeable future, inbound marketing will still be the most effective method of getting a product's or service's value across to a consumer. The inbound marketing method, with all its agility, gets marketing content to the right target audience at the right time. And inbound marketing experts are a vital part of that!
Table of Contents (8 minute read)
The Future of Marketing - And the Role of the Inbound Marketing Agency
Why Use an Inbound Marketing Agency? Here Are 3 Good Reasons
How an Inbound Marketing Agency Can Help
An inbound marketing agency has the know-how to get more eyes - the right eyes - on a product. How do they do that? By not only creating all your content (it's a big job to write the social media messages and blog posts every month, along with emails and website content), but also creating all the strategies that go with it. An inbound marketing agency can find out where your ideal customer is and place content where they can see it, driving more traffic to your website. The agency then knows how to nurture the potential customers along the sales funnel, and keep them engaged with the product.
Why Use an Inbound Marketing Agency? Here Are 3 Good Reasons
Whatever marketing looks like in the future, it will be helpful to have guides - specialists - along the way. An inbound marketing agency knows how to bring a company's message to the consumer in the best possible way. Here are some examples.
1. Why You Need a Call to Action
When creating inbound marketing content, you have to make it easy (all part of being helpful, which is what the customer is looking for) for prospects, who are already interested in your product, to take the next step toward getting useful information or buying the product or service. An inbound marketing agency knows what kind of content best serves the customer, and entices them to find out more.
2. How to Use Landing Pages Effectively
An inbound marketing agency can show you how to use the kind of software (like HubSpot software) that provides easy-to-use tools and templates, and visually appealing features, so that you can personalize the landing page content for the persona you're trying to attract. Content software typically includes analytics to measure landing page performance; an inbound marketing agency can show you how to use the analytics to tweak and optimize your landing page.
3. 7 Days of Marketing With an Inbound Marketing Agency
Inbound marketing agencies have a lot of experience in the field of content marketing, and therefore a lot of knowledge. Added to that are the far-reaching and different talents of their numerous staff, so that you end up with many experts for the price of one.
What Happens When You Hire an Inbound Marketing Agency?
You will build solid relationships with your customers - which, after all, is the foundation of inbound marketing.
Inbound marketing is all about finding people who are already interested in your product and giving them valuable information or solving a problem they may have. When it's done right, the customer is comfortable doing business with you because you have respected their time and listened to what they want. An inbound marketing agency will do the work to get you there.
If you continue to meet customer needs and treat customers with respect, you earn their trust, making them more likely to want to keep doing business with you. They will then want to tell their friends about you and generate leads organically. When this is done right, it's powerful marketing. Again, an inbound marketing agency will do the work to get you there.
What Is HubSpot and How Can It Help With Inbound Marketing?
Inbound marketing is the incremental stage between old and future marketing techniques. If you don't at least start with inbound marketing now, your organization will be more than two steps behind.
With the rise of the convenience that the internet brings to most services, marketing has to match this convenience. Consumers don't like to be interrupted by advertising that has no relevance to their lives. What consumers like is having the opportunity to have products or services offered that will help them solve their problems, without being intrusive, instead by actually being helpful.
This is where the software that supports the inbound marketing process comes in.
Inbound marketing software must serve to accomplish all the increase in traffic, leads, and customers that content marketing promises. HubSpot does just that; it is a popular and powerful marketing software that lays the foundation and provides the support for everything you need to streamline marketing efforts. For instance, it provides
the CRM to help you engage positively with customers,
the platform to attract the attention of those customers so you can position yourself as an expert, and
analytics to understand the customer and customer behaviour.
The Benefits of Using HubSpot Software
Here are a few more great things about HubSpot:
Email automation and social media scheduling: content is posted reliably in a timely and strategic way, and prospects are sent the valuable information they need and want.
Lead generation analytics: you can focus on prospects who really are interested in your product. The sales team now has warmed-up leads to nurture.
SEO help and analytics: you know how your content is performing, what is needed, and how to fix it.
Marketing: Past to Present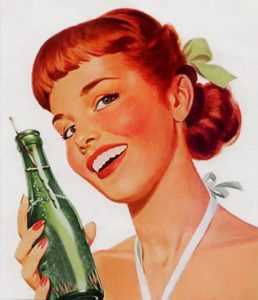 Inbound marketing is an amazing marketing technique for the modern, connected world; a great way to promote products and services. But why is that? Where did inbound marketing come from? Here's a little history to help connect the dots from marketing's humble beginnings to the inbound strategies of today and the role of an inbound marketing agency.
Even though the concept of selling a product has been around for thousands of years, the term "marketing" itself has only been around since the late 1800s and comes simply from the activities at a market. Ever since then, from the first mass-market advertisements, to the inbound marketing agency of today, the term has stuck.
Historians have found examples of advertisements in Ancient Rome and China, but it wasn't until the industrial revolution that marketing started becoming the massive enterprise it is today. With a greater ease of transportation, and the ability to produce a large number of identical products, much larger markets became accessible.
But if you were selling soup to someone on the other side of the continental United States, you could no longer rely on the reputation of the cook who made the soup. This is where advertising came in, to inform consumers who could not possibly have heard of a product through word-of-mouth, and modern marketing was born.
Marketing has changed a lot through the ages (just think of those copy-heavy spreads, with walls of text, from old magazines, versus the skippable YouTube ads of today), and with technology developing at an unstoppable rate, the next fifty years of marketing are bound to look just as different to our modern methods as those old Marlboro Men look to us.
The future of marketing could even look like something out of the 2002 film Minority Report, in which director Steven Spielberg envisioned a futuristic world where consumers could be identified by their eyes, allowing targeted advertising to play a custom ad to that person. 16 years later, the state of advertising is not far off, considering that online advertising already targets customers and predicts what you will want to buy, based on data like your search history, or pages you like on Facebook. Considering Minority Report was set in the year 2054, the film's predictions could still easily come to pass.
Unfortunately, however, recent scandals have brought the lifeline of this kind of advertising into question. Facebook is facing backlash for data taken from users without their consent. Is this the beginning of an entirely new turn in the road for marketing, or merely a blip in an otherwise linear path?
But for now, let's turn our attention back to the present because...
There Are Plenty of Things Changing the Future of Marketing
1. COVID-19
As society and its circumstances evolve, so must marketing. A good example is the sudden changes brought about by the COVID-19 crisis. All over the world businesses and offices closed, and people have gained a better understanding of how to work from home. It seems that, overnight, everyone has found out what technology is needed. Businesses have had to adapt quickly, and so their marketing techniques need to be flexible. Adaptation makes businesses stronger that will allow them to face any new challenges in the world.
Inbound marketing is an incredibly agile marketing technique. It's designed to understand the customer and their needs. As those customer needs change as a result of the crisis or (also as a result of a crisis), there's a shift in where the ideal customer looks for information, inbound marketing is flexible enough to follow.
2. Environmental Impact
It's also vital to consider, these days, the environmental impact of everything we do, and always move forward with sustainability in mind. Inbound marketing eliminates all the effects that traditional marketing has on the environment, from trees needed for paper advertisements to the fuel required to deliver them. Plus, inbound marketing's whole structure is meant to only target those people who are likely to be interested in the product. The wastefulness of blasting an add out to the world and hoping the right people see it is completely eliminated with inbound marketing.
3. International Women's Day
Inbound marketing is relevant even to the ongoing and unfolding focus on women rights in the world, as encouraged by International Women's Day and other efforts. The flexibility embedded in inbound marketing techniques facilitates the presence of more and more women in business and other workplaces.
4. São Paulo: A Glimpse Into a World Without Ads
In 2007, the city of São Paulo approved a motion to remove all advertisements from city streets. It was estimated that over 15,000 billboards were removed. Critics worried that the lack of visual advertising in the city would damage the local economy, but over ten years later there has been no adverse effect to São Paulo's economy, and residents have reported feeling happier, being freed from an onslaught of advertising.
Whether São Paulo's example will be adopted by the rest of the world remains to be seen, but it is an example of how the current state of marketing is ever-changing.
Will the state of capitalism stay the same, or will its increasing wealth disparities rip it apart? Will things like automation, robotics, A.I., AR/VR, and 3D printers make certain products and services obsolete? The rise of the internet has already changed marketing drastically. What will the next technological leap bring?
Tangible Words: What to Expect From an Inbound Marketing Agency
An expert inbound marketing agency is well prepared for technological leaps and other changes. Tangible Words will address your inbound marketing and inbound marketing software needs. With Tangible Words, you will also have a:
1. Transparent Inbound Marketing Agency
You will always know what's going on with your project, and have a chance to make sure you're satisfied with the results.
2. HubSpot Certified Partner
Tangible Words has a proven track record of success using HubSpot products. They helped one of their clients increase their website traffic by 29%, and increase their social media traffic by 230%, in only one month. 4 months later, that same client had closed a total of $600,000 added business.
4. Group of 6 Experts for the Price of One VP of Marketing
If your boss or CEO is thinking of hiring a VP of marketing, consider this: a VP will certainly provide cohesion and long-term vision, but if a sales department needs a boost now, multiple perspectives might be more helpful. One VP has a good set of talents. For the same price, an agency has multiple sets of talents.
It's hard to know what the future will bring as environmental and women's issues unfold, and as COVID-19 makes its way through the world, possibly changing the workplace permanently. But for the time being inbound is the way to go.
Learn More About Inbound & How an Inbound Marketing Agency Can Help You

References:
https://lafleur.marketing/blog/ancient-origins-history-modern-marketing-advertising/
https://blog.designcrowd.com/article/269/the-100-year-evolution-of-print-ads
https://newdream.org/blog/sao-paolo-ad-ban
http://www.imdb.com/title/tt0181689/
TW Blog Sign-Up
Learn more about how to grow your business and improve your sales team process.