What To Tweet About As An Economic Developer?
August 24, 2016 | 3 minute read
Are you an economic developer who is hesitant about online marketing and Twitter? Here's exactly why Twitter is the 'must have' tool for economic developers: it's key to retention and investment attraction. I know I know, you probably have all these objections to using Twitter. But I can rebut every single one and show you why Twitter is perfect for EcDev and I can show you what to tweet about.
And, Twitter could be your new best friend (seriously, or at least the app who introduces you to your new best friend) when you know topics to tweet about at your next economic development conference.
You can follow the Ontario East Municipal Conference every year using the hashtag #OEMC (add the year to see current and past conference tweets) and use Tweetchats. You'll get more value out of your next economic development conference than you ever have - seriously, for at least these 7 reasons!
What You're Going To Want To Tweet About: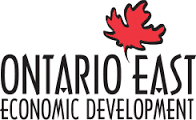 Before you get on Twitter, you really should have a content strategy for what you're going to listen to; support/endorse; and tweet about. Seriously: if your account is all over the shop, you weaken the power of your Twitter account.
When preparing what to tweet about, have a focused content strategy of topics you're going to be involved in, and stick to it.
Assuming economic development is a topic you are going to choose for yourself, here are some tweets you could send at #OEMC.
What To Tweet About: 5 Tweets You Could Send At An Economic Development Conference
Show yourself learning to use Twitter

How: Take a picture of yourself (and others) at the Ambassador Ballroom table getting help on Twitter.
Why: If you're a newbie on Twitter, be proud of it. Your willingness to learn earns respect amongst professionals, and watch as the Twitter tutors come out of the woodwork to support you! #HelpForLife! (How could I not make a hashtag joke there?! It's too much a part of my world!)
Make lasting meaningful relationships.

How: Take photos of you and your friends having a good time in sessions...and afterwards (keep it clean! It's a professional account).
Why: You'll create lasting memories of good moments with your economic development friends, and you're more likely to stay in touch. That means, if you need help, or if you want to collaborate, you have a solid relationship foundation, and way of contacting each other from now on.
Get new skills.
How: Tune into to #OEMC to listen and participate in conference tweetchats. Why: Expect to learn more than what's on the program during these sessions.
Share Knowledge.
How: Take pictures and share awesome phrases you've heard in your conference program sessions.Why: Share love to your presenter, make yourself known to them, and their audiences. Plus: you'll be showing your network things you know about (since you sat in on the session).
Thank sponsors and exhibitors.


How: photos and tweets to these accounts are easy to do.
Why: Share the love (they make the conference possible) and make yourself known to them, and their audiences.
5 Other Good Things To Do On An Economic Development Twitter Account:
You're going to be away from your desk, so preschedule some Tweets about things you care about (i.e. you're regular Twitter content strategy).
Interact with your other Twitter lists - your retained businesses, your potential investor accounts and interact with their posts. Listening and responding to someone else is a sure way to have that person LOVE you on Twitter! Get more ideas for getting attention on Twitter.
Take and post lots of photos: posts with photos are infinitely more popular.
Check out your profile on FollowerWonk: you'll learn more about who is following you so you can thank them appropriately and build deeper relationships.
Research Twitter software.

How: talk to fellow Tweeps at the #OEMC Ambassador Ballroom Twitter Table and see what apps they're using to make their Twitter experience easier and more awesome.
Why: You might learn time saving and metric tracking tips to get a better ROI on your Twitter use.
Follow @TangibleWords for more economic development Twitter tips (& other sage advice #Wink. #ImSoFunny).
Discover How Other Economic Developers Are Using Twitter & Decide If Twitter Is Right For You.

Related Economic Development Twitter Posts
https://tangiblewords.com/attention-economic-developers/
https://tangiblewords.com/what-is-a-hashtag/
https://tangiblewords.com/grow-your-network-using-twitter/

TW Blog Sign-Up
Learn more about how to grow your business and improve your sales team process.