3 Reasons Why Companies Should Outsource Article Writing
May 14, 2019 | 4 minute read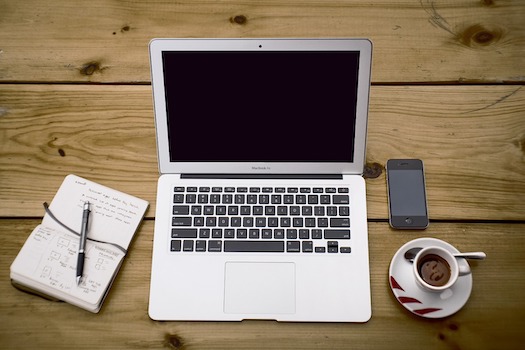 Attracting prospects and customers to your website through a successful marketing strategy is critical. SEO is getting much more competitive, because the number of blogs on the internet continues to increase, and people are creating tons of content.

According to Neil Patel, blogs are generating over 60% of the web's search traffic. To keep up with the volume of content being produced, you need to post new content at least 3 to 4 times a week.
Someone who reads your blog is 74% more likely to become a customer compared to someone who hasn't read your blog.
Mid-sized companies have realized the importance of content creation and now have, on average, 2 full-time employees or 10 contractors working on blog writing. Convincing your boss to outsource content creation can be difficult, but in the end, it will help you do your job even more efficiently.
In addition, when you outsource content creation to an inbound marketing agency, you get a team of 6 experts for the price of one, making it an affordable investment. Inbound marketing is a methodology that attracts your ideal prospects to you, provides value, and eventually creates customers. If you outsource article writing to inbound marketers you can focus on the larger strategic tasks at hand.
Top 3 Reasons To Outsource Article Writing
1. Pillar Articles, Cluster Content, and Hyperlinks
Continuing to post new, relevant content to your website and blog is all about knowing what your target audience really wants. An inbound marketing agency uses HubSpot to determine the keywords your ideal clients are searching for, and a team of writers create high-quality content based around those keywords. Pillar articles are detailed blogs written on a topic your audience is interested in. Cluster content is built around the pillar article to delve into extensions or applications of the same keyword.
A pillar article is created to answer questions about a particular topic, but it leaves room for blog writing on related topics in the cluster (subtopic) content. By hyperlinking the subtopic articles to your pillar article, it encourages site visitors to read more content on your website. Your audience gets more of the information they want, and your ranking on Google improves at the same time.
If this sounds overwhelming, then outsourcing may be a good option for your company, saving you the hassle of creating the content and learning pillar article strategies.
2. Link Between Social Media and SEO
Social media now makes up a large part of where people spend their time online. Google knows this and is indexing more social media content to provide people with search results. To increase the chances of your prospects and customers finding answers to their questions quickly via your company, use social media in addition to other online content.
Your prospects' search habits are changing and an inbound marketing agency understands the different ways that people want to view content on various social media channels. Content experts ensure your company is represented across social media platforms and through your website and blog, which increases your visibility on Google and maximizes the number of people that see your content.
3. Leverage Your Expertise, Authority, and Trust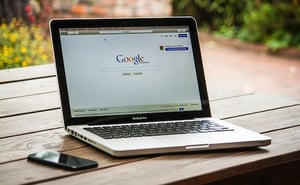 It's important to post new content at least 16 times per month. It used to be 8 to 12 times per month, but the standard has changed. Google favours sites that expand their content offerings regularly and make use of pillar articles with hyperlinks between pages.
But it's not only the new content that Google looks for, it's also the quality of that content. Google uses expertise, authority and trust (referred to as E-A-T) in their search quality rating guidelines.
Readers value and respect content when it speaks to their needs, is relevant and frequent. This creates trust that eventually turns readers into customers. Publishing frequent, high-quality content takes time and effort. By outsourcing content creation, you ensure a consistent output. You also build trust with your audience, while your ranking on Google continues to increase.
Outsource Article Writing To Save Yourself Time and Effort
It is extremely important to outsource article writing, because the quality of the posts matters just as much as the quantity. Google continues to raise the bar higher on expected quality, and it can be tough to keep up with the requirements on top of all your other job duties.
If this sounds like a lot of work, you're right. And if you don't have the dedicated staff to jump in and keep on top of the changing online landscape, it can be a daunting task to take on. Your other option, however, is to leave it to the experts.
Tangible Words, an award winning agency, employs inbound marketing tools, professionally-trained copywriters and copyeditors, and knows exactly how to stay on top of Google search results. Tangible Words specializes in online copywriting that attracts readers to your site and provides your company with quality leads and increased sales.
References:
https://blog.hubspot.com/marketing/what-is-a-pillar-page
https://www.searchenginejournal.com/improve-google-eat-score/270711/#close
https://searchenginewatch.com/2018/12/24/seo-2019-nine-tips-beginners/
http://static.googleusercontent.com/media/www.google.de/de/de/insidesearch/howsearchworks/assets/searchqualityevaluatorguidelines.pdf
TW Blog Sign-Up
Learn more about how to grow your business and improve your sales team process.