3 Things Your Sales Manager Will Love About HubSpot Sales Software
March 05, 2020 | 4 minute read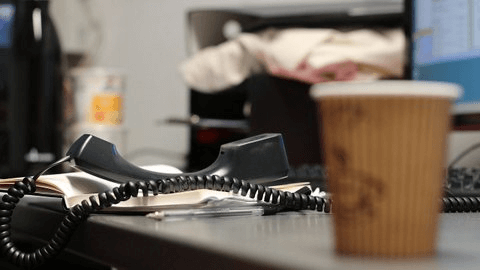 An efficient salesperson wants the prospects they spend the most time with to be the ones most likely to become customers. It's important that qualified leads get attention from the sales team while they're hot! Every unnecessarily lost sale is a lost opportunity for the company to grow.
In order for your workday to be streamlined enough to accomplish this, you need systems in place. That's where HubSpot sales software comes in. Of course, it's easy enough to know what you yourself need. But how do you convince your sales manager of the long-term value of investing in HubSpot?
Show Your Sales Manager the Power of HubSpot Sales
1. No Lost Leads
The HubSpot CRM keeps track of every prospect you connect with. But a busy sales rep can't follow up with every lead, and so you risk ignoring the ones you should be pursuing. HubSpot Pro software's lead scoring alerts mean that you stop wasting time on cold leads! Lead scoring allows you (and the whole sales team) to:
Rank a contact's interest by how they interact with your marketing (website, email, blogs, and social media)
Find out who is actually warm
Have productive warm calls with the correct contacts
Decrease the admin time to closing a deal
Even better, HubSpot sales software lets you easily see if a prospect has read your sales follow-up emails, and act accordingly. You can create sales tasks in the software to remind you when to follow up with the prospect by phone or by email. Those warm leads you've been chasing won't fall through the cracks even when you're very busy.
Often, it's the marketing department that captures all the leads and determines if they are warm leads. With HubSpot Marketing Pro and Sales Pro software, there's no lag time while Marketing passes leads on to Sales; Sales can see the lead scoring as easily as Marketing, and act on it. The process is streamlined; as soon as a prospect shows interest, they can be nurtured by Sales.
2. No Lost Prospects
HubSpot software records all activities with a prospect. This allows for sales calls to be focused on the prospect's interests. The sales rep can:
Look at who submitted forms (so they know who is interested in what)
See what the prospect has read (website pages, blog posts – then the sales rep can create meaningful touch points based on what the customer knows)
See who has received emails and phone calls (so there aren't multiple people contacting the same person)
Follow up with a prospect quickly and easily using email templates
It's important that a prospect feels well-treated during the sales process, because even after a lead has become a customer, they are needed to keep the sales Flywheel spinning. Potential customers are influenced by referrals and word of mouth. The customer who was respected while still a prospect can drive that word of mouth. When customer relationships are good and they're recommending your company – the Flywheel is spinning – it looks good for the sales team and good for the sales manager!
3. A Sales Manager Can Do Their Job Well
After all, it's the sales manager's job to make sure sales are being conducted efficiently and successfully.
Your sales manager will love the way HubSpot sales software allows them to track their sales reps' activities, such as
How many calls are being made
How many emails are being sent
What associated deals are being created
How many closed won and closed lost deals
Who is reaching quota



The sales manager can track the activities of their own team through reports, and manage the sales team using solid metrics. Perhaps the manager wonders why some reps are always busy with no results. The manager can see how the process could be better streamlined, and the software itself can guide the floundering sales rep. This makes it easier for the sales manager to be a good boss and encourage their team to be the best they can be.

Marketing: The Key to Sales
HubSpot sales software does the job of streamlining the sales process and aligning the sales and marketing teams. But the marketing department still has to work its magic to get the product out in front of people and capture their interest. To do that, they need content.
HubSpot Marketing Pro is a powerful tool to help Marketing with content. The department can use it to publish blog posts and social media messages (with constant updates needed), and write emails (to nurture prospects) – in other words, to create all the content needed for good inbound marketing.
HubSpot makes the entire effort more efficient and profitable, but the content still has to be created and managed. Sometimes it's hard for a marketing department to keep up. It would be in the best interest of the sales manager to encourage Marketing to get some outside help with content creation, and with leveraging that content on HubSpot for best results.
What a Team of 6+ Experts (for the Price of One) Can Do for You
Tangible Words is an award-winning sales growth and inbound marketing HubSpot partner agency. Our team of experts will produce the content that will target your ideal customer, draw them in, and keep them engaged:
Content strategy
Sales strategy and coaching
Regular blog posts written (8-12 per month)
Automated email workflow series and sequences
Regularly scheduled social media messages
We also have the kind of talent on board that can manage your HubSpot software and make it work for you. We can:
Make sure marketing projects run efficiently
Nurture quality leads through the buyer's journey
Improve your online success using HubSpot metrics that show you what's working, and then help you make adjustments so you get the results you want
When your sales manager sees all the sales growth, they'll thank you for convincing them to invest in HubSpot and its experts!
Talk to an Expert on Sales Growth with Hubspot
Get a free sales audit from an award-winning sales expert, Alysha Dominico. Or just want to talk about the capabilities of Hubspot software.
TW Blog Sign-Up
Learn more about how to grow your business and improve your sales team process.