Simplifying Sales with HubSpot's Sales Hub and Sales Reporting Tool
May 19, 2022 | 5 minute read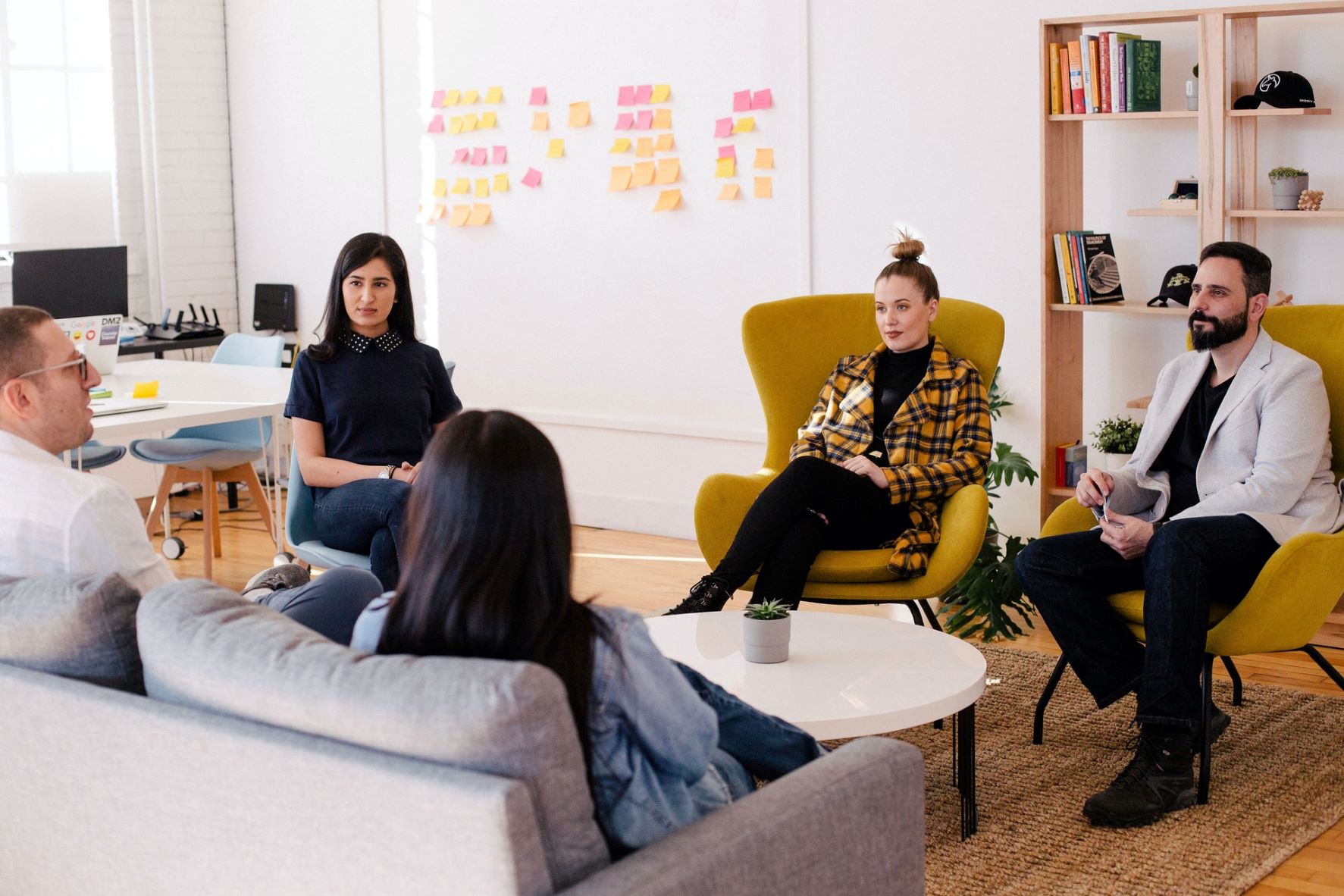 HubSpot is a sales and marketing software which offers services for inbound marketing, sales, and building customer relations. You can think of HubSpot as a tool-kit, containing lots of different gadgets that are each tailored to help you tackle a different obstacle in your inbound marketing journey. Inbound marketing, a term coined in 2005 by HubSpot's co-founder and CEO Brian Halligan, is a business methodology which puts the consumer's needs at the forefront.
HubSpot tools are separated into Hubs which independently affect each part of your business and collectively form a holistic approach to your inbound marketing strategy. HubSpot can provide you with the data you need to create valuable content and experiences for your customers. Rather than wasting valuable time and resources on customers who aren't actually interested in your product, HubSpot allows you to attract customers who are already on the hunt for what you have to offer.
HubSpot is the ultimate inbound marketing software. According to Statista, HubSpot has the largest market share of all the leading marketing automation solution providers in the United States. At 29.3%, HubSpot dominates almost a third of the total market, making it the go-to solution for inbound marketers. HubSpot's is broken down into five core Hubs: Marketing Hub, Sales Hub, Service Hub, CMS Hub, and Operations Hub. You can read more about how each of these Hubs benefits your business later on, for now let's focus on the Sales Hub.
Getting Started with HubSpot's Sales Hub
It's no secret that we love HubSpot's Sales Hub at Tangible Words. It simplifies the lives of our leads and customers by automating processes such as meeting and email scheduling, calling, and pipeline tracking. These simple shifts save an immense amount of time, allowing HubSpot Sales Hub users to focus on actually interacting with customers rather than inputting data or tracking down an email template.
HubSpot's Sales Hub allows you to revolutionize your sales process into one that matches the way people browse and buy today. Rather than focusing your sales process on cold-outreach and generic pitches, HubSpot Sales Hub helps you zone in on the companies and consumers who are already interested in your product. Not only can you see who is visiting your website, but you can see how engaged they are with their company and which pages keep them coming back.
How HubSpot's Sales Hub Can Benefit Your Inbound Marketing Team
With HubSpot, the customer is passed seamlessly from marketing to sales, ensuring that your sales team never overlooks a lead again! The HubSpot Sales Hub works in collaboration with the other HubSpot automation tools to ensure there is no friction in your sales pipeline. For instance, if you receive a message through the Sales Hub from a visitor on your website, their email will automatically be added to your CRM, saving that data for future use.
The HubSpot Sales Hub can be broken down into four straightforward parts:
connecting with leads
communicating with prospects
engaging with new clients
managing the Sales Pipeline


Now let's imagine you have a new lead. How can Sales Hub help turn that lead into a prospect and that prospect into a new customer?
You receive a few leads from the marketing hub. The leads have already signed up for your company's newsletter so you have their emails. You decide to send them a personalized email with a few more helpful resources. You save the email as a template and send it out to a few more leads.
Not sure how that new email template is working out or want to test your new template against an older one? HubSpot sales builds useful reports on all the templates being used by your team so you can easily determine what's working and what isn't.
In HubSpot sales, every message you send is tracked so you can keep an eye on your most engaged leads. Now you can check in real time to see when each lead opens your email!
Okay, so a few of your leads have opened their emails. Instead of setting reminders to touch base with each of them, HubSpot Sales Hub provides a sequences feature where you can easily set up a timed series of emails.
After receiving your emails, a few leads decide to schedule demos to learn more about your business and products or services you might offer. Luckily, the Sales Hub comes with call integration to make booking calls easier for your prospects. At the end of the call, a few of the prospects make purchases, and become your newest customers!
Sales Reporting HubSpot: Why It's Worth Adding-on
Although the Sales Hub is revolutionary on its own, the new Sales Reporting add-on is an unparalleled tool in uniting marketing and sales teams. Creating a cohesive flow between marketing and sales is the first step in ensuring a frictionless experience for your customers. Using the reporting tool, both marketing and sales can see all of the metrics they are accountable for, as well as their individual and collective progress towards those goals. By compiling all of the most significant marketing and sales metrics in one interface, the sales reporting HubSpot add-on establishes common ground so that both teams can focus on what they do best.
The sales reporting HubSpot add-on makes it easy to understand your data, and to share your findings with your colleagues. Here are some best practises for using the Sales Reporting tool:
Use the report templates created by HubSpot to make sure you're capturing the most important metrics. Compile all your reports on a custom dashboard.

Wanting to capture some obscure data or report on multiple dimensions? Easily create custom reports and add them to your dashboard.

Add emphasis to your reports by playing around with the visualization. Choose from a variety of charts, graphs, and colours, and then resize and rearrange them on your dashboard.

Easily share your reports and dashboards with colleagues. You can even set up a weekly email that will automatically share your most recent metrics.
Nothing is more frustrating than inconsistent metrics and reports. Sales reporting builds better communication between sales managers and their team members, as well as between marketing and sales teams. Keep everyone up to date and in the loop with the right metrics built with HubSpot's sales reporting tool.
What Next?
The sales reporting tool is a great place to start to ensure that your team is empowered by data and metrics, rather than being held back by inconsistent numbers. Download the Sales Growth Checklist to find out what else is keeping you and your team from reaching their full potential.
References:
​​https://www.statista.com/statistics/449568/marketing-automation-solutions-market-share-usa/
https://hevodata.com/learn/hubspot-sales-hub/
https://blog.hubspot.com/customers/new-reporting-add-on#:~:text=HubSpot's%20Reporting%20Add%2Don%20is,those%20initiatives%20in%20one%20place
TW Blog Sign-Up
Learn more about how to grow your business and improve your sales team process.