How to Use Customer Surveys To Retain Customers and Increase Sales
May 14, 2020 | 3 minute read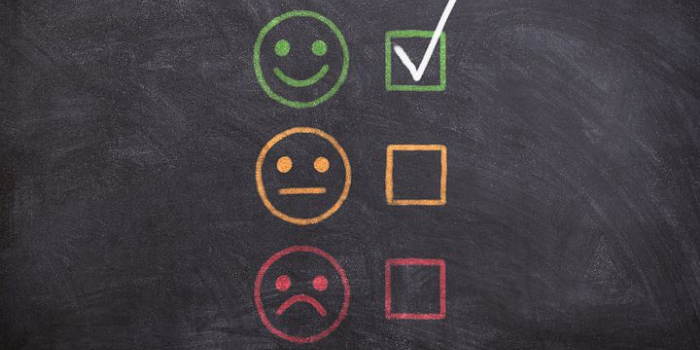 You've got a great product or service and amazing staff supporting you. Your target audience is buying from you, but is that enough? Times have changed. The consumers of the past are not the same consumers today. Customers now are less patient, more demanding and have much higher expectations. Intentional and well-thought-out customer retention strategies are essential, and customer surveys are the first step.
Ultimately, you want to know how happy your customers are and how to make them even happier. When you choose to survey your customers, you'll get valuable information for your sales team, and also gain information in order to keep these customers loyal to your brand.
How to Create an Effective Customer Surveys
Define Your Goals: A well-defined goal is essential to have before you begin writing your survey because it reflects the purpose of the study.
Choose an Online Survey Tool: There are a variety of online survey tools to use to send to your target audience. While searching for surveys, take a look at reviews to find out what is the best one for your needs.
Create Clear Questions: Make sure that your questions are straightforward and don't sway your audience.
Create an Enticing Subject Line: Customers are inundated with emails - make sure your subject line is effective so that they want to actually open it.
Write an Effective Invitation: Word your email so that the customer will be glad to participate.
Create a Call-to-Action: Your CTA should be clear and concise so that your customer doesn't get confused about where to fill out the survey.
Send and Review Results: After sending, collect and review your results to guide your business decisions.
3 of the Best Ways to Survey Customer Satisfaction
1. Surveys Sent out to Clients
Surveys are a valuable way to get feedback. Benefits include:
Answering surveys is fairly quick for customers
Thoughts about how customers feel right now are gathered
Surveys are repeatable during different times of the buyer's journey
Creating surveys is easy
Data is comparable between surveys
3. Customer Feedback Reports by Sales and Service Staff
Sales and service staff hear firsthand what customers think. The customer feedback reports that staff write provide rich details about products or services. Benefits include:
It's interactive (a conversation)
Customers feel like people are listening to them and taking their opinions seriously
The reports give good ideas for how to improve the product or service
3. Customer Satisfaction Systems
Customer satisfaction systems (like HubSpot Service Pro) help to grow revenues and
profits by improving retention among customers, employees and investors. Benefits
include:
Uses a customer feedback tool
Customers are surveyed regularly
Feedback is given via review, blog posts and social media posts
Engages, guides and grows customers
Marketing, sales and services are able to see the customer in real-time
Needs and concerns of customers are dealt with faster
A well-organized system is provided for customers
Free trial of the customer satisfaction system is offered
The Best Customer Retention Strategies Use Customer Surveys
Using surveys, customer feedback reports and a customer satisfaction system will give you a solid understanding of what your customers really like and what they wish you would do better. This information will give your company direction and purpose and allow you to cater to your customers, retaining their business, increasing customer satisfaction, and increasing the likelihood you'll get referrals (referrals = increased sales!).
References:
TW Blog Sign-Up
Learn more about how to grow your business and improve your sales team process.