Why You Need the Best Customer Retention Analytics to Succeed
August 10, 2022 | 3 minute read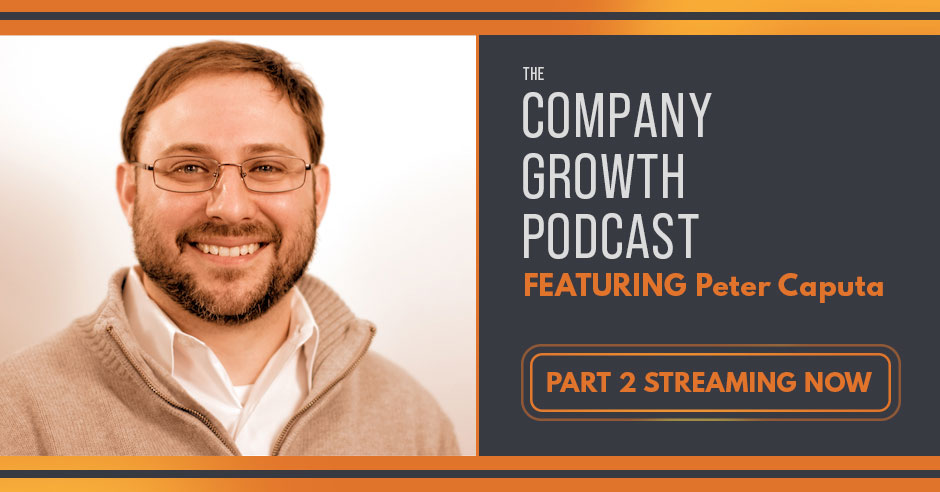 When we interviewed Peter Caputa for the episode of the Company Growth Podcast "Big Lessons to Learn from the Founding of the HubSpot Partner Program" he provided so much material for business leaders like you that we decided to make a second episode from the interview.
In the first episode, Pete talked about his experience as a founding member of HubSpot's Partner Program, a program that other business leaders should take note of, as it was a hugely successful way to raise HubSpot's profile and revenue exponentially.
But in the years since, Pete has left HubSpot, so we also wanted to talk about his current project: Databox. But the story of Databox and its work is just as interesting for HubSpot users as Pete's work on the Partner Program, maybe even more so.
What Is Databox and How Can It Improve My HubSpot Experience?
Databox integrates with all your favourite data analytics tools and combines them in one place so you're not having to log into all your different apps and programs and trying to combine the data by yourself. Once you have the data all in one place, then you can use Databox's tools to make the data dashboard of your dreams. All the right data, displayed just as you want, all in one place, so you can act on the data more quickly, and have faith that the measurements you care about are the ones you're basing your strategy on.
Pete used the extensive knowledge he gained while working for one of the most powerful data collectors, HubSpot, to inform the decisions Databox made to integrate with HubSpot in a powerful way and to improve on HubSpot's shortcomings.
What Are Customer Retention Analytics and How Do HubSpot Add-Ons like Databox Help?
Customer retention analytics are the metrics you use to determine how happy your clients are with your service, and what you can do to improve their satisfaction. These metrics can also be used to predict when a client might end their business relationship with you, and how you can slow or even stop that process.
To analyze customer retention effectively and build strong customer retention strategies, you need data on all your interactions with customers. A CRM like HubSpot does this very effectively. But you might get data from other sources outside of HubSpot, or from so many sources within HubSpot that it becomes difficult to keep track of the original metrics you wanted to measure. That's where an add-on like Databox comes in to make sure you are getting exactly which metrics you need to retain customers.
How to Use Databox to Boost Your Customer Retention Analytics and More
By having access to accurate data, presented in the way that makes the most sense for you, you'll be able to study how your company gains—and loses—clients. Clean, reliable, and coherent data is the basis of all good customer retention strategies. By setting up the dashboard that has the measurements you care about, like customer retention analytics, presented in a compelling way, it will be much easier to see how you can retain customers and what you can do to boost your stats.
Listen to the Company Growth Podcast for More HubSpot Tips
On the Company Growth Podcast, we talk to experts on growth so we can share their tips and help you grow your company. We also talk to experts from HubSpot, so you can get the inside scoop on the best ways to get 100% of what you want out of your HubSpot membership and your customer retention software.
To browse more episodes by topic, visit the Company Growth Podcast webpage.
Ready to Grow Now? Apply for a Spot in Our Free Sales Growth Program.
References: https://databox.com/
TW Blog Sign-Up
Learn more about how to grow your business and improve your sales team process.