Case Story: A Website Content Rewrite
April 04, 2013 | 5 minute read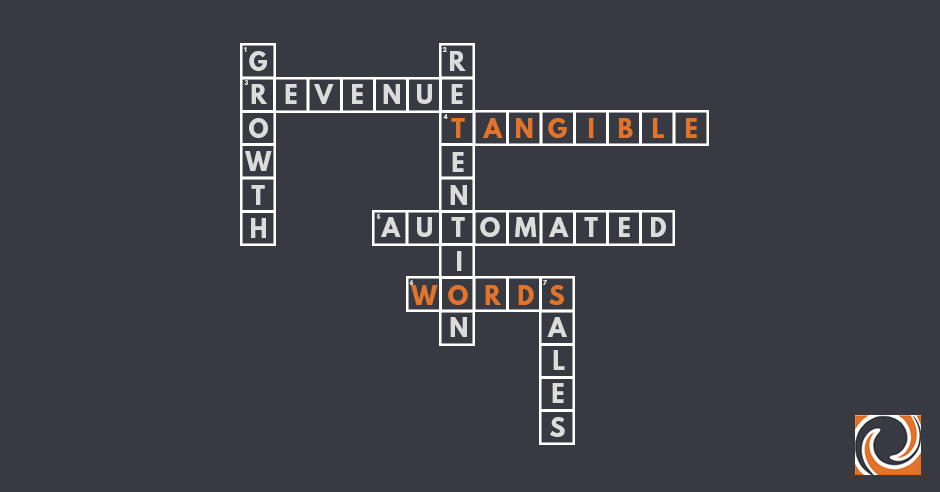 We believe so much in what we do, we had to buy our own services! Read the whole story here…
Before: Tangible Words had grown so much our website was no longer accurate.
Here were the problems with an inaccurate website:
1. The website no longer portrayed the company we had become to our clients. In 2011 and 2012, Tangible Words created a burst of new products (like the Workplace Grammar Program, E-writer Content Marketing Training Programs) to suit our expansion from Australia to Canada in 2011.
Our Old Home Page
2. The lack of new product representation on our website meant we were giving our target audience inconsistent communication, which meant our website wasn't working like the sales tool it could be. We were talking to customers what we could do—but when they went to our website to quietly read about services like our Content Partnerships they weren't getting reassurance about the everything we offer.
3. We knew we had changed, but we couldn't rewrite our website until we had all the right ideas. Truthfully, we knew the website was out-of-date long before we made major changes. And as a website copywriting company—naturally we were eager to fix it right away. But there was one big problem: we were still in a major growth spurt, which meant we were constantly evolving, and testing new products. As a result, we couldn't quite pin down the company we now were.
And, if you've worked with us before, you know we can't adjust the words if the ideas aren't right.
After: Using the exact Q/A Process we use for our clients, within 5 weeks Tangible Words released a completely new website.
Here's how we fixed our website and turned it into a powerful tool in our sales kit.
1. Using TW's Q/A Process, we applied the same external perspective onto our business to gather all ideas in the team about who we are, the Copywriting Projects and Training Programs we do (and have done), and who we like to work with.
2. We created a Communication Plan and Content Strategy for our website to outline what we should say to prospects to help them understand how we help. Tangible Words' website rewrite consultation process helped us realize we were no longer simply a copywriting company; our recently articulated Q/A process (in conjunction with our consultation services and training programs) had turned us into a Content Marketing Company who employed (trained) copywriters.
3. Once we knew what words should be on our website, we had to work out how to organize that information on our website. We storyboarded every page:
To assign the messages from our Communications Plan to logical pages, avoiding unnecessary repetition.
To plan and group pages according to target market interests. We mapped the various pathways readers might take through our site, and planned interlinks to make it easier for them to navigate the information.
With our new site map of pages, we were able to get rid of the pages on our old website that had become obsolete.
4. Now we were able to write Draft 1 of the new website copy. Once we had our ideas laid out and organized, we were ready to start drafting the copy. Our trained copywriters had to take everything we had done so far, and write copy according to various TW principles:
5. We also added in the Web Designer Liaison Service to make sure the design showcased the words as our copywriters intended.
We completed two sets of edits on the copy.
We edited some of the plugins we'd been using, so that they were more customer-friendly. For instance, we swapped Olark Live Chat for VCita's Live Contact form so that our prospects could surf without interruption and be assured that they could ask a question and get a quick response.
We improved our Contact Form to make it more specific to prospect's problems.
We protected the site against spammers while still making our contact information easy to find.
So what do you think of this website? We'd love to hear your comments below.
Editor's note in 2022: Our current website (and inbound marketing as a whole) has evolved far beyond this, but pretty cool to look back and see where we came from! Our team has grown exponentially through the years, come discover the future of marketing and let us help you grow!
TW Blog Sign-Up
Learn more about how to grow your business and improve your sales team process.