Use Workflows to Close Sales Like An Inbound Marketing Specialist
April 20, 2018 | 4 minute read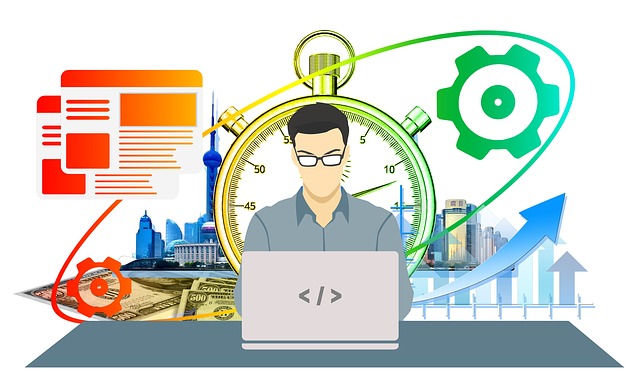 Manufacturing companies need a lot of juice to run smoothly. They rely on suppliers, tradespeople, and inbound marketing specialists – all of whom must work together to form a stellar content plan that wins sales accounts. But how can your Canadian manufacturing company win those accounts when there's so much to manage? Your secret weapon is workflows.
In the conversion stage of the inbound marketing sales process, you use landing pages to achieve lead conversion. In the closing stage of inbound marketing, workflows can be the difference between turning your leads into sales or turning them away from your product.
Inbound Marketing Specialists Use Workflows to Nurture Relationships
Workflows consist of a series of actions that are set off by a trigger. For example, when you make a sale online, it can trigger a thank-you email to be sent to your buyer.
But other workflows can alert your sales team of website activity to make your sales people more efficient and effective in the sales process.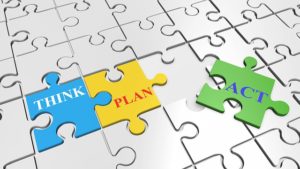 Organizing your tasks in a workflow can be the best way to manage your inbound campaign and the relationships you'll build with it. This is because workflows ensure not only the timely completion of tasks by your Canadian manufacturing company, but the timely delivery of content to your buyers. You've guided them this far in their buyer's journey. Automated workflows make it easier for you to get to the finish because they prepare you to close the sale.
With workflows, you can automatically send the right content to the right buyer, at the right stage of inbound marketing.
How Workflows Will Get the Sale for Your Canadian Manufacturing Company
In the Convert stage you gathered qualified leads. Now you need to find out what kinds of things influence your leads' decisions to buy, and cater to each type of lead. Here are three ways workflows support your inbound marketing strategy and help you provide value to those leads:
Content Marketing Accuracy.

Because they're automated, workflows

let you send the right content,

when your buyers want it.

Use buyer personas to create and organize your content. Then

automate your content marketing

with workflows. Used together, these tactics mean you don't have to worry about sending an email to the wrong audience, or losing leads because you didn't take care to

properly define your different buyer personas

.

Organized, custom content delivered with care shows professionalism, which can help you stand out from the competition.
Inbound marketing specialists can give your sales team a leg up in your industry – so go ahead and add them to your inbound marketing checklist!
Analysis for Strategy Improvement.

Workflows allow you to

organize campaigns according to the buyer's journey

, and display the results of those campaigns. That means they put you in a position to tweak your marketing at each stage – as opposed to you knowing something isn't working, but not knowing what! The sooner you can capitalize on what

is

working, the sooner you can close the sale.
Smarketing Efficiency.

Workflows are an inbound tool that can be used by both

sales and marketing teams to optimize their outputs

. What company

wouldn't

be interested in having both teams work more cohesively to produce content that sells? Workflows streamline each team's tasks, making for improved communication and easier sharing of the workload.
Get Started With Inbound Marketing Solutions
HubSpot has software you can use to create workflows from your website. Keep in mind workflows are management tools, so the person in charge of your workflow should be an overseer who knows what to prioritize and can adjust the workflow as needed moving forward. Inbound marketing specialists can help here too.
References:
https://www.microtool.de/en/what-are-workflows/
https://knowledge.hubspot.com/workflows-user-guide-v2/a-quick-tour-of-workflows
http://leadg2.thecenterforsalesstrategy.com/blog/4-lead-nurturing-email-workflows-you-can-use-at-each-stage-of-the-buyers-journey
https://www.hubspot.com/products/marketing/marketing-automation
TW Blog Sign-Up
Learn more about how to grow your business and improve your sales team process.