Inbound Insights from an Inbound Marketing Specialist
February 28, 2018 | 8 minute read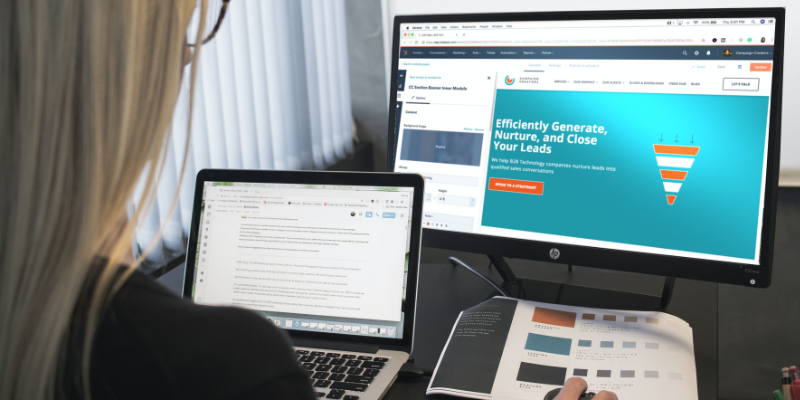 When you compare inbound vs outbound marketing, inbound will always come out on top as long as you're doing it correctly. That's why there's inbound marketing specialists.
Inbound marketing is a marketing tactic that helps you get more customers because it helps you:
Warm up prospects who are already interested in what you offer (you'll know what they're interested in immediately).

Better qualify new prospects (you'll use content to widen your reach and appeal).


Save time by letting your audience choose the information they want to see (you'll give consumers as much information as they need to make a buying decision).



Tangible Words inbound marketing specialists offer full funnel sales support to help you reach a larger online audience. You'll get consistently fresh content to appeal to new potential clients and more qualified leads for your sales team to close more quickly, or nurture those not yet ready to buy.
Table of Contents
The Top 3 Inbound Marketing Trends
The Top Inbound Marketing Advice Blogs
What Problems Can Be Solved by Inbound Marketing Solutions?
Navigate Content Legislation With An Inbound Marketing Specialist
Use Workflows to Close Sales Like An Inbound Marketing Specialist
Why A Sales Funnel Is The Best Way to 10x Your Growth
Inbound Marketing Results That Are Tangible and Powerful
How to Justify the Cost of Marketing


What Makes Inbound So Successful?
Inbound marketing uses online tools to reach potential clients and consumers throughout the buyer's journey.Your goal is to make sure your business offers content that will reach your audience through the Awareness (initial search), Consideration (more detailed research) and finally Decision (closing the sale) stages of their buying journey.
Using the inbound marketing methodology, a process defined and refined by the leaders of inbound marketing theory and software Hubspot, your business can create content and follow qualified leads throughout their journey. And, if you're the right choice they'll buy from you.

Inbound is not an interruptive sales approach. It's a helpful approach that lets you reach the clients you can serve best and exponentially increase the chances that they'll want to buy from you.
To read more about what makes inbound marketing so successful, check out these articles:
The Top 3 Inbound Marketing Trends


Inbound marketing trends are always developing and changing. Keep on top of these rapid shifts with help from Tangible Words.

The Top Inbound Marketing Advice Blogs


Inbound marketing specialists post a ton of marketing advice every year.

It can be a challenge to keep up with all the content published, so here is a roundup of some of our favourites.

What Problems Can Be Solved by Inbound Marketing Solutions?


Opening a business is a dream for many people — you spend months working on your business plan and have grandiose visions of rapid growth and success.

But what do you do when growth stalls? In order for businesses to thrive, consistent and measured growth is essential. Learn more about how inbound marketing can help with common failings by new businesses.
Inbound Marketing Content Essentials
Successful inbound marketing requires understanding and planning. You have to understand your core customers and what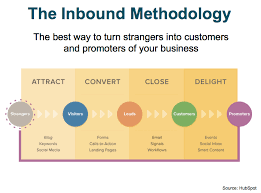 motivates them to buy. Planning blogs, newsletters, and SEO keywords simply has to be done, and done a LOT and well. But that's where inbound marketing specialists come in. We work to understand your business, your unique sales proposition (USP), and why customers want your business over your competition's. Then we create content that speaks to those customers.
The inbound marketing methodology identifies four phases: Attract, Convert, Close and Delight these are the foundation of your content planning. Content needs to be planned and written to fit each of these phases. Inbound marketing specialists know how to tailor content for each phase of the methodology.
Content is not just information anymore, you need to show your product is worthy to the prospective buyer. You're going to have to communicate a lot more: and strengthen those messages with images, videos, hashtags and stories.
To read further about inbound marketing content essentials, browse these other articles by Tangible Words' specialists:
Navigate Content Legislation With An Inbound Marketing Specialist


It's not all fun, games, and marketing trends. Click here for a brief overview of some of the legislation you should be aware of before you start your marketing campaigns.

Use Workflows to Close Sales Like An Inbound Marketing Specialist


Workflows consist of a series of actions that are set off by a trigger.

In the closing stage of inbound marketing, workflows can be the difference between turning your leads into sales or turning them away from your product.

Why A Sales Funnel Is The Best Way to 10x Your Growth


We all know that in a business, time is precious. For most companies, capacity limits usually mean that a day without a sale is a day lost. A fully functioning sales funnel is the best way to ensure that no section in your sales process dries up.
Websites
You're still going to need a website, but your website will be dynamic (no more static pages of unchanging information). Every element of your website has the potential to bring in a qualified lead--from your about pages, to blog posts, white papers and sales offers even images and videos.
Your website is your ticket to your online ranking. It is your stake on the internet so use it to solidify your reputation as a service provider, subject matter expert and quality product producer.
Both the website content and its design impact the success of your inbound marketing strategy. Yet most people only focus on the design impact of their website - don't be one of them, you should be designing your content first.
Social Media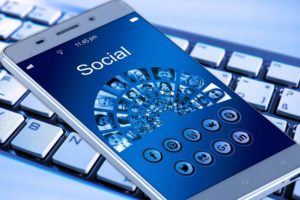 A strong social media presence is essential to get the full benefits of inbound marketing. Social media gets your product in front of potential customers and its inherent sharing elements makes sure good content is passed on to even more of your potential consumers. Inbound marketing specialists can help you determine which social media platforms are most effective for your business, help you set up your accounts and create content worthy of likes and shares.
Never underestimate the power of a social media account for your inbound marketing strategy.
Email Marketing
Yes people still read emails. But they only read the ones that appeal to them from companies they've given permission to contact them. You can't simply add emails addresses to your list and send out random emails without permission anymore. And while you might think this is limiting your reach, it's actually working in your favour.

Email marketing helps you get important information to interested consumers directly, and regularly. People who have given permission for you to email them are more interested in you, and more likely to buy. There's a greater chance they'll open your email and take action on the content, making your email marketing more effective when it's going to a more focused, more engaged list.

You can build your existing lists by offering helpful content in exchange for contact information. The vague "join our e-newsletter" call to action is now all too easy to ignore. Make it really clear what people are signing up for, and you'll increase your double-opt in rates in accordance with CASL.
Value-driven, meaningful content offers or calls-to-action can live on your website and be shared through your social media, too, tying together all of your inbound marketing content work to your goal of increasing leads and closing sales.
Optimize Your Marketing Strategy
Hubspot is an inbound marketing specialist's key to success because its software manages your leads from initial contact to final sale and analyses what you're doing right (and wrong) making it easy to adjust your tactics and earn more leads. It's the only software that gives you all the data you need to be your best online marketer and most informed value-creating sales person in one place.

Hubspot helps you navigate the inbound sales funnel: get traffic, get leads, get customers and analyze through one manageable portal connecting your website, social media activity, and email marketing responses. As a Hubspot partner and inbound marketing specialists, Tangible Words can setup and manage your Hubspot account for you too.

If you're ready to use inbound marketing for your business, Tangible Words can help you do it better. Whatever your goals are: X new customers or Y% higher revenue, Tangible Words will work with you, using inbound marketing expertise, to help you achieve those goals.
Read the articles below for further insight into why Inbound Marketing is key to your business' success:
Inbound Marketing Results That Are Tangible and Powerful
Inbound marketing is a marketing tactic that helps to attract more customers.

It helps companies reach more people by w

arming up prospects, b

etter qualifying new prospects by creating content that is especially for them, and providing audiences with the opportunity to choose the content that they are most interested in.
How to Justify the Cost of Marketing


While it may seem counterintuitive to spend money to save it in the end, hiring a team of inbound marketing specialists is the most efficient and effective way to boost your company to the next level. And the

cost

isn't excessive. Find out more here.
Need Proof Inbound Marketing Works?
We know inbound marketing works because we implemented it ourselves: in 2017 Tangible Words Ltd. increased revenue by 80% because we implemented our own inbound marketing strategy with Hubspot. Even better we helped a client implement inbound marketing and watched their social media activity explode by 230% and website traffic increase by 29% in one month.


TW Blog Sign-Up
Learn more about how to grow your business and improve your sales team process.