You have a fantastic product or service. Successful inbound marketing grabs the attention of potential customers. Consistent content and contact from inbound marketing lets buyers know what you're offering and how it can help them. Use inbound marketing to connect with your ideal customers because business growth depends on how you connect your content to your potential customers' needs.
Give visitors information they find valuable or interesting. This will help you earn your visitors' trust and convert them to prospects and customers over time.
Four Tasks For Your Successful Inbound Marketing
It's super easy to understand how to use inbound marketing once you know what it means and how to implement it. Remember you might not see immediate results, but you can stay on track following these four steps:
Trial and error.

The best way to understand how to market your business properly is through trial and error. Essentially you're trying to develop a relationship with online strangers. Figuring out what content they like, how frequently, and via what platform becomes crucial to achieving your particular goals.

Frequently update social media and blogs

. This shows your visitors that you are active and engaged.

Develop sense of loyalty with your customers

.

68% of people will read content from a brand they trust. Taking the time to identify that personalized persona will help them feel comfortable viewing and interacting with your website and content. Another way to develop loyalty is to allow visitors to create accounts or to sign up for weekly newsletters on your site.

Personalize your visitors' experience.

Taking the business out of things and adding a personal aspect makes people more comfortable and more likely to revisit your form of inbound marketing.
Successful Inbound Marketing To Boost Online Business Growth
We've looked at Inbound Marketing fundamentals like creating a personalized visitor experience and developing customer loyalty. You've tried and selected the one or more marketing platforms that work best for your company communications. Now, check out some helpful tips to converting your visitors and growing your business online:
Know your audience and all aspects of their lives. Take time to figure out what is going to grab their attention and how they're going to perceive your content. This information will be especially important when it comes to generating return visits to your website.
Have an actively used Call to Action. CTA's help draw in more visitors and turn them into customers. Creating an attention-grabbing CTA includes making sure you put it in the proper area, use appropriate colours and add a bit of creative flair.
Make sure the first interaction your visitors have with you is enticing. The first page must lure your audience in but also be dynamic enough to keep them on your site. If people don't connect with your brand or your offering, either they won't look past the first page or they won't stay longer than a few seconds before moving on.
Include images in your content. Images are crucial for getting an audience's attention. 60% of people actually learn visually and content receives 94% more views when images are attached. So throwing in a picture can really help what you're trying to share. Videos are also incredibly effective at grabbing attention and encouraging engagement. Find out

How a Five Second Video Increases Website Traffic

.
Keys To Inbound Marketing Success: Content & Analysis
While inbound marketing is effective, it does take time for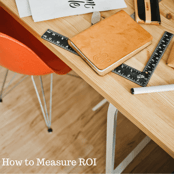 the customer to find you and to learn about your company and your offering. Be patient. Whether or not you use one or multiple platforms (i.e. SEO, blogs, social media),the process works best when you provide unique content of value to your customer.
Finally, your Inbound Marketing efforts not complete without analysis. Being able to tweak your content and analyze the results enables you to attract and connect with your ideal customers more efficiently. You'll want to know: How to Measure Return on Investment - Is Your Inbound Marketing Working. How well did the Inbound Marketing process work? Is there anything you can change to improve your customer conversion results? Continuous examination will reveal the most effective way to attract your ideal customers online.