Q&A: 3 Frequently Asked Questions About Inbound Marketing Results
March 21, 2019 | 3 minute read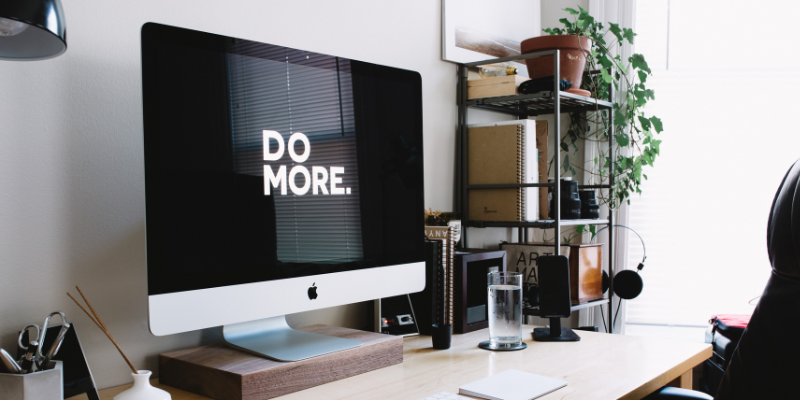 Can Tangible Words back up our claims? What do we have to say about inbound marketing? Here are three questions we get all the time, and how we respond.
Hot tip: You can also check out our blog, which answers all of the most commonly asked questions about inbound marketing.

Q: You say you've increased sales by 340%, doubled revenue, created new income streams, etc. Can you make guarantees about your inbound marketing strategy?
A: Tangible Words can 100% guarantee you'll be further ahead by hiring us. 100%. Our project management skills get you organized. Our facilitation skills and external perspective help you make decisions that were tricky to make on your own. We guarantee that more people will see your content than are seeing it now, increasing awareness for your brand. We also guarantee that our inbound marketing clients get better sales tools and processes then they had before.
We help you achieve the goals that could not be done in-house, because our sheer persistence and experience builds your momentum and helps you reach a breakthrough.
We have such an extensive sales process we do not work with a client unless it is a good fit for both of us. After determining what level of support you need, we only take on a client if we know we can offer that level. If your sales team is going to need help with the leads we generate, we build that support into your plan.
We can also guarantee expert SEO copywriting. Tangible Words copywriters are experienced writers who we also put through a custom Tangible Words training course when they are hired. With our team, we've helped multiple companies win awards and won many ourselves.
If we're doing your website, we can guarantee a website process 100% focused on your strategic goals. And if we're doing your inbound marketing, you'll similarly get a successful inbound marketing strategy to get where you want to end up.
Your team is ultimately responsible for closing all sales, but we guarantee your leads will be better quality and that you'll have more of them than you did without us.
We'll also guarantee our inbound marketing clients stay top of mind and get more data about their prospects, so it's easier for your sales team to better prioritize their daily tasks. With our inbound marketing, sales teams can focus on the most-likely-to-close leads and have more tools to close deals more quickly and effectively.
So there is a lot we can guarantee when you choose Tangible Words!
Q: How many social media accounts should I have, which accounts should I have, and how often should I post? Is all of it necessary?
A: The reason this question is asked a lot is the answer changes depending on who's asking. The answer depends on your industry, your competitors, your clients, and your purpose on social media. What we can say, without a doubt, is that if you are running a business in the twenty-first century you do need a social media presence.
By 2020, 2.95 billion people are expected to use social media worldwide. It will become a necessity to promote your products, services, and brand to your customers.
But we will work with you to assess which platforms would be most effective for you to post on. There is no need for you to spend resources on platforms which do not suit your goals.
We can train your staff to manage those social media accounts, too. Any account we help manage we also track the efficacy of.
If a website is like a storefront and content is like the experience of walking around the store, social media marketing is a pop-up shop. It looks like your storefront and has the same/similar content but you find it in new and exciting places.
Q: What makes you so confident that inbound marketing is the way forward?
A: In short, it's because we get feedback like this:
"Our online sales have increased 340% as a result of the new SEO website copywriting Tangible Words created for our website. We're making 3 to 4 times more sales each week!" Sally Bowen Topsy Farms
Using our inbound services put our own company revenue for Tangible Words ahead by 120% in 2017. Take a look at one of our inbound marketing clients, Area9 Learning, where in just one month, we increased their website traffic by 29% and their social media presence by 230%.
Yep, we feel pretty confident that inbound is doing something unique and powerful, and we'd love to share this special feeling with you. But don't take our word for it! Read some more customer testimonials and see what all the fuss is about.
TW Blog Sign-Up
Learn more about how to grow your business and improve your sales team process.