Content Creation: Outsource Your Business Blogs or Do It In House?
September 11, 2018 | 5 minute read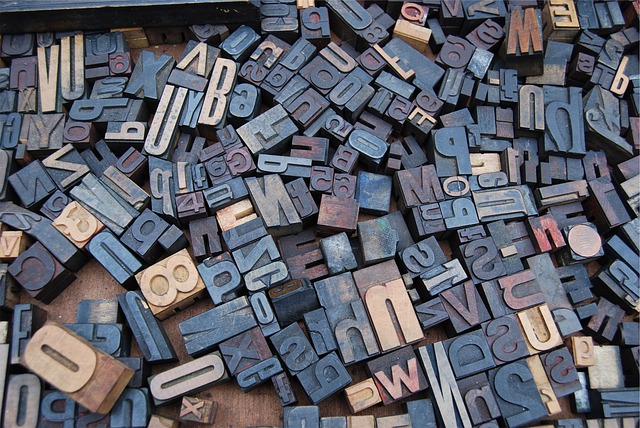 There's no question, a blog should be part of your company's online marketing strategy. When done right, business blogging can:
Drive traffic

to your company's website

Let potential clients know

what you have to offer
Convert

more leads into clients

Help

showcase, create and control

your company's brand narrative

Demonstrate

Return on Investment

(ROI) via content metrics
But should your company create its business blog content in-house, or outsource to an online content creation specialist? The short answer: it depends on your company's creative department: do staff have the skill and time, and can they integrate your company's goals into a cohesive and effective business blog strategy?
In-house Content Creation for Business Blogs
How would you respond to the following questions:
Skill

. Does your company's creative department have the skills needed to create effective blog content — and the offers that should accompany each blog post — to optimize your company's SEO rankings, showcase strengths, and educate and delight your target audience?

Time

: Do they have the time to commit to doing

8–12 new business blogs a month

to drive traffic to the company's website?

Goals

: What are your company's goals? Does your creative department know how to use blog content to help achieve them?
Answering "yes" to (i), (ii) and (iii) means your creative department has what it takes to create your company blog in-house. But if you answer "no" to one or more, then you should consider outsourcing your business blog.
Effective business blogging can significantly boost your company's impact online.
Don't leave your blog to chance, or for when your creative department can find the time. To attract new clients and educate and delight the ones you already have, your company blog will need to:
Rank highly

in Google searches; this means using

topic clusters

and other SEO writing strategies effectively.

Be prolific

enough to maintain a

high Google ranking

— at least 8 posts per month. Fewer will hurt your ranking.

Offer something useful

— such as a free content offer — so clients want to come back.
Stellar, bullseye content creation takes specialized skill, teamwork, and commitment to a high-quality outcome.
For these reasons — and to remain competitive in the online market space — businesses often outsource their blogging.
Specialist Content Creation for Business Blogs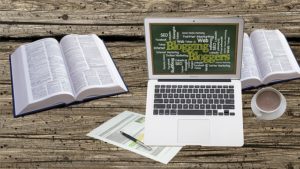 Content creation specialists, such as Tangible Words, have a team of SEO-trained copywriters, editors and designers that work together to build the right content for your business and to attract the right audience for your website.
Creating your blogs in-house will probably save your company money in the short term because you will be using the resources you already have. BUT: there is more to business blogs than simply creating well-written texts.
Copywriting is specialized writing. To write effective copy requires training, and an an understanding of how readers read online.
Writing effective copy entails:
keeping writing style to a lower-skill reading level

facilitating skimming of texts by writing effective headlines, and by using other highlighting features such as bullet points and block quotes

creating effective content offers at the end of your blog posts and attractive buttons to showcase these Calls to Action (CTAs)
Outsourcing your blog to a company specializing in web content creation will give you:
peace of mind — it's our job to write content to showcase your company's best features

time — let us deal with the deadlines

a competitive edge — quality, SEO-optimized blog content attracts more clients and sets you apart from your competitors

better return on investment that will surpass your initial investment in outsourcing your content creation
Business Blogging Can Increase Website Traffic
Sound business blogging practices will attract more traffic to your company's website, convert more leads, close more clients, and delight your loyal customers.
To learn more about how an effective company blogging can boost your web presence and your company's profile, download the FREE e-book.
TW Blog Sign-Up
Learn more about how to grow your business and improve your sales team process.