Products That Everyone Wants but Nobody Has: A Marketing Challenge
March 29, 2019 | 11 minute read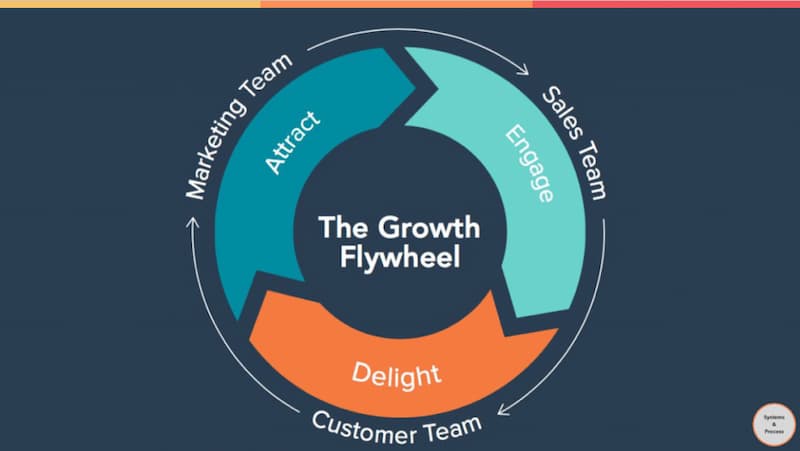 In one year (starting March 2018), sales of MDB Insight's new product line grew by $135,000 net new revenue (and overall $486, 095 in revenue that was influenced) after deploying a new inbound marketing strategy. Previously, the new products were innovative, high value, and meant to better serve their clients new and existing - but clients did not always know about the product lines. Growth agency Tangible Words, making use of HubSpot software, worked with MDB Insight to successfully market the product, launching the products more aggressively and driving revenue.
Product Demand But Low Awareness: A Marketing Roadblock

MDB Insight is an advisory firm, passionate about improving communities and companies through market research, analytics, consulting and actionable plans. Its team brings both practical experience and technical expertise to each project. Their integrated approach to problem solving, as well as a keen focus on gathering, analyzing, and communicating data through a truly local lens, results in tailor-made, accurate, implementable solutions for each client. The firm places a high value on economic growth, social innovation, cultural diversity, and environmental sustainability.
Growth agency Tangible Words was in consultation with MDB Insight - about providing some content creation - when they got curious about what MDB Insight was really trying to do and why. Tangible Words soon uncovered that MDB Insight had larger goals - and also larger challenges - than content. They became aware that:
MDB Insight had new tools they had created so that smaller communities could afford them. The firm had recognized that some communities didn't have annual budgets for the custom services that would have been valuable to them annually.


MDB Insight's new tools were meant to diversify their revenue stream. The firm wanted to get to the stage where prospects were planning their budgets around the acquisition of these useful annual tools.


The tools were not widely recognized, even though the demand was there. Prospective clients were unaware of how easy it was to acquire the products, and MDB Insight staff did not have the in-house capacity, nor could bear the cost, to promote them. MDB Insight needed those human resources: the firm ensures that their most senior and experienced staff are available to customers, and so their time was mostly spent replying to, and fulfilling, RFP custom work.


There was a gap in effective sales management and follow up; as senior consultant Jordan Tidey put it, "our sales process was very ad-hoc and siloed, without a centralized repository of our clients, leads or sales process." MDB Insight was not effectively using a team CRM. They had many contacts - potential clients who would respond well to follow up - individually stored on separate partner accounts; but these contacts were not being consistently reached as the day-to-day operations overtook the possibility to be strategic and set up long-term workflows.


Because of the high cost of conversion for these contacts on these new products, contacts were not consistently (if at all) nurtured along the buyer's journey; sales were falling through the cracks. Every sale had to be worked by one of the senior partners without many additional trust-creating points to help close the deal; as a result, the cost of acquisition was high.


The firm needed to boost their communications efficiencies in order to deliver - as was their goal - content that provided thought leadership and value to their contacts. They were writing good posts and being published, but those efforts were siloed and not being shared with their whole audience, and team. In an early marketing strategy, to efficiently reach all contacts, MDB Insight had set up a monthly electronic publication called TINAN ("This is not a Newsletter"). They had wanted to avoid standard marketing ploys; they were uncomfortable with the idea of sending out email blasts that were not high value.
MDB Insight needed an efficient marketing system and content strategy to make the most of what time they had to promote their new product - without making them susceptible to greater risk since these new, smaller products, though valuable and in-demand, could never replace their full scope products.
In consultation with Tangible Words, MDB Insight realized it would finally be possible to increase company revenue from those platforms if marketing and selling the tools were not so expensive - if the cost of customer acquisition was not so high. They realized it would be more cost-effective and scalable to hire Tangible Words to set up the infrastructure to promote and make the process of buying those tools easier for the customer and more efficient for the company.
Cutting-Edge Software to Make the Marketing Wheel Turn
Tangible Words fired up MDB Insight's marketing by setting them up with HubSpot's Marketing Pro software and a HubSpot CRM, along with content strategies and leadership, to establish the infrastructure they needed.
Tangible Words embarked on inbound best marketing practices, such as using the HubSpot Marketing Pro Blog, Landing Pages, Campaign Tools, HubSpot Lead Scoring, Email Automation, Lists, Personas and Workflows, as well as Social Publishing and Reporting apps like Traffic and Campaign analytics.
So that better analytics could be tracked to measure and improve the process and to better follow up with consumers of their content, a whole network of premium content conversion points was created behind landing pages (using the Landing Pages app) and Thank You pages - with Smart Forms to better understand their audience. The Smart Forms and Smart Content fields also gave the user the respect to be remembered and to be given better-tailored content suggestions to help prospects along their buyer's journey - since 57% of the sales process is over before any buyer ever talks to a sales person.
After conversion happened, email automation and workflows, and reporting-specific lists, were automatically created for MDB Insight, allowing Tangible Words to track and report monthly on the results of how each campaign affected revenue rises and influenced the net new, and existing, contacts.
Tangible Words Gave Energy To The Marketing Process When They:
Helped diversify MDB Insight's revenue stream: Because MDB Insight staff were occupied with proposal (RFP) work, sales and custom operations, they did not have the resources to create awareness of their ready-to-go tools and platforms. Tangible Words set up the sales funnel by building awareness for the new products and by creating conversion points to capture net new leads, as well as to start the process of nurturing new and existing leads with list-targeted workflows based on personas, or lifecycle stage using HubSpot's suite of tools including email automation.


Wrote high-quality premium content offers that specifically targeted the personas and were gated by intelligent user-focused forms; the content that a site visitor found their way to was written specifically to address what they were looking for, and if they had been on the site and converted previously using Smart Forms and Smart Content fields, their preferences were remembered. In this way, Tangible Words aligned the marketing strategy with MDB Insight's goals of providing thought leadership and value to their network. When the site visitor downloaded content, Tangible Words put the marketing software to further use by collecting email addresses. The site visitors who were willing to exchange email addresses for premium content (in compliance with Canada's Anti Spam Laws) and who opted in to further contact, demonstrated that they were already interested in the product, making them quality leads.


Introduced MDB Insight to persona and lifecycle stage-based marketing. Tangible Words created three personas based on MDB Insight's ideal customers for these new products. These personas faced specific challenges, unique to each, and Tangible Words wrote and managed content - 8 blog posts and 24 social media posts per month - addressing the solutions they would be looking for. Using SEO (fleshed out first by HubSpot's Keyword tool and then dynamically the Pillar Topics HubSpot tool when the Keyword tool was retired) and social media strategies, this content was now accessible so that the ideal customer would find it, at the time they needed it. There was no more need for blasting the same message to one list of contacts. The result? Website traffic increased, and, since the entire inbound infrastructure was already set up - for example conversion points and trigger workflows - and the content targeted customers already interested in the product, traffic was more easily turned into quality leads for the sales team.


Created sales process products that helped MDB Insight quickly showcase the value of each product. Creating a "Demo" product and automating the ability customer requests to see these Demos with a Landing Page, custom Form and Workflows without increasing staff resources was a gap Tangible Words filled. One of the reasons it was hard to get MDB Insight's new products to market was because without the Demo pages, there was no way to showcase the tools to interested purchasers nearing the end of their buyer's journey. Tangible Words created a "Demo" product for each of the tools MDB Insight offered and suggested how the demo would run for each offering sales transformation leadership. Then Tangible Words set up Demo landing pages so that prospects could come to the site or move through blog posts or email workflows, and then ask to see the product and its outcomes. To the benefit of both customer and company, the Demo pages created the opportunity for the sales team to have meaningful dialogue with the potential customer earlier in the buyer's journey than ever before.


Set up a CRM with meaningful dashboards and contact timeline records and Lead Scoring. To further increase the efficiency of the sales team, Tangible Words moved MDB Insight to a meaningful CRM. The HubSpot CRM allowed the team to share contact records and information about contacts in one place. Training sessions about the CRM usage and best inbound sales practices taught the team more consistent lead nurturing and follow up. The use of a CRM decreased the cost of customer acquisition with the new efficiencies introduced now that more information was stored in one place, such as in Contact Record and Logging Emails, and shared with the entire team. This allowed for incidental networking, such as conference conversations to have more meaningful touchpoints and help a Deal naturally progress. Also, sales processes could now be better documented, such as with the five free email Templates; and follow up could now be more meaningful and stable. Also, the introduction of the HubSpot Deals tool (and split pipelines) allowed the team to better focus both their RFP work and their new products work, and communicate altogether to stay focused on their goals. Tangible Words also set up unique Sales Dashboards, including Productivity Tracking amongst the team and team Sales Leaderboards, giving the team greater transparency and insight into each other's best work. A final and critical efficiency to note: by setting up HubSpot Lead Scoring, and tweaking and analyzing with MDB Insight to identify the 'quality' leads coming through, the sales team did not lose time qualifying contacts. Instead, they could prioritize spending time on those with a higher Lead Score, those who showed that they were truly interested and closer to buying - in turn decreasing time to customer acquisition (thus cost) and increasing closed deal revenue.
"Our content pipeline is amazing now, one day Tangible Words set up a post on cultural development and shared it to our network. I noticed through our tracking system an individual checking out that post then looking at all of our culture posts, I reached out to them and within two days we had a big contract to speak at a regional conference." Jordan Tidey, Senior Consultant, MDB Insight.
After eight months of live inbound work, and around the time of the HubSpot Customer Flywheel and 2018 State of Inbound paper release, Tangible Words wanted to help further remove customer friction with greater data and tools to be available to key sales reps. Thus, Tangible Words helped MDB Insight acquire one Sales Starter seat to test the tools of unlimited email Templates, bookable Meetings links, sales Sequences and email Notifications on behalf of the rest of the team, allowing for the Sales tool to seed and grow. This allowed their SDR to:
Better individually nurture the quality leads who came through email automation, lead scoring and workflow alerts. With Lead Scoring alerts, the sales team were already hand-delivered quality leads, which meant they could better prioritize their sales time for projects and only pursue deals that were well warmed up to MDB Insight's smaller platforms. Now, using unlimited email Templates the sales rep could avoid the trap of spending too much time crafting the perfect email, and instead have pre-written emails that made more sense and reminded them of high-value content to link and place in front of the prospect at the right time. Using Sequences, the sales team could experiment with individual lead automation that was much more custom, but also a massive time saver so that, once again, critical high-value content would go to the prospect at the right time and not be forgotten. This made the sales process more consistent. These critical efficiencies help to make a sales cycle more stable, powerful and predictable.


Decrease the friction caused by a delay in booking a meeting time with a sales rep. By using the HubSpot Sales Starter meeting link to automate the process of setting up meetings, potential clients could easily book a time that suited them while they were interested and it was on their mind. The meeting link improved the customer experience by helping them get answers faster and on their own timelines, allowing MDB Insight remove the cost of account administrative tasks like booking meetings and demos, further decreasing the cost of customer acquisition.
The combination of Marketing Pro and Sales Starter meant MDB Insight had access to tracking metrics to collect extensive information about their customer acquisition process, and the interests and goals of prospective clients. The HubSpot tools allowed them to take their little-known high-value new product to market quickly with fewer in-house resources, sparing massive expense. The use of the CRM to integrate all of these activities meant the whole team – both marketing and sales – could see it all, at the same time. By tying all their efforts together, MDB Insight created alignment between marketing and sales...something that most companies never achieve.
Product Awareness, An Automated Lead Attraction & Qualification System, and a Leap in Sales
"Now everything is tracked and supported, where we used to have to chase leads, now they come to us through a comprehensive system that never lets an opportunity be forgotten." Jordan Tidey, Senior Consultant, MDB Insight.
Tangible Words' inbound marketing strategy and use of HubSpot tools got MDB Insight's customer flywheel churning as the firm grew its network by increasing its reach and breaking into new markets, without sacrificing the time they needed to spend on their custom clients and products. From awareness-generating SEO blog posts and social media posts, to Consideration email automation and Decision-pulling landing pages and reporting, the new marketing strategy generated the following results since March 2018:
$486,095 of influenced revenue
$135,000 in net new revenue and
Over 20% average landing page submission rate
Over 5% average CTA click-through rate over
10% of contacts on CRM are brand-new inbound contacts
of the 10% of brand-new contacts from inbound, 66% are in their target personas
44% of brand-new contacts came from social media engagement
"Tangible Words transformed our marketing and sales process. In the past year, our new products launched more appropriately and have already significantly increased revenue as well as influenced other revenue lines. Tangible Words was the impetus that helped figure out how to get these products known and moving.

Tangible Words introduced us to the inbound marketing techniques and HubSpot software we needed so that our target audiences started to notice our products more -see how great they are, and then buy them. Particularly, the Demo pages allowed us to quickly demonstrate the value of these products. And all the while, we could stay true to our mission to give our clients and prospects thought leadership and valuable content.

The strategy has proved useful for other parts of our business also, and Tangible Words is building our new website so that our website visitors will have a better online understanding of all our services, and meet the evolving expectations of their digital experience. The infrastructure Tangible Words has developed and will continue to develop for us lets us attract new quality leads through our blog articles and content offers. We're delighted to carry on the collaboration with Tangible Words."
Paul Blais, Executive Vice-President, MDB Insight
Tangible Words is presently completing MDB Insight's new website, to go live June 1, 2019. The new website will allow MDB Insight to reinforce their brand - even taking it up another level - as they make even greater use of HubSpot tools. Building HubSpot tools into the site long term will help MDB Insight's team further unify and centralize the data they collect, further individualizing each customer experience. Long term, the team will be better able to handle website visitors. Also, more meaningful CTAs will be set up on each page of the site to help users find the information they want and progress along the customer flywheel at their own pace by putting the right information logically in front of them at the right time. MDB Insight now has an efficient way to not only warm up existing contacts and brand new cold leads, but to stay top of mind with their new and expansive network.
TW Blog Sign-Up
Learn more about how to grow your business and improve your sales team process.