Rebuilding A Website: Take Action Before the New Year
December 20, 2017 | 4 minute read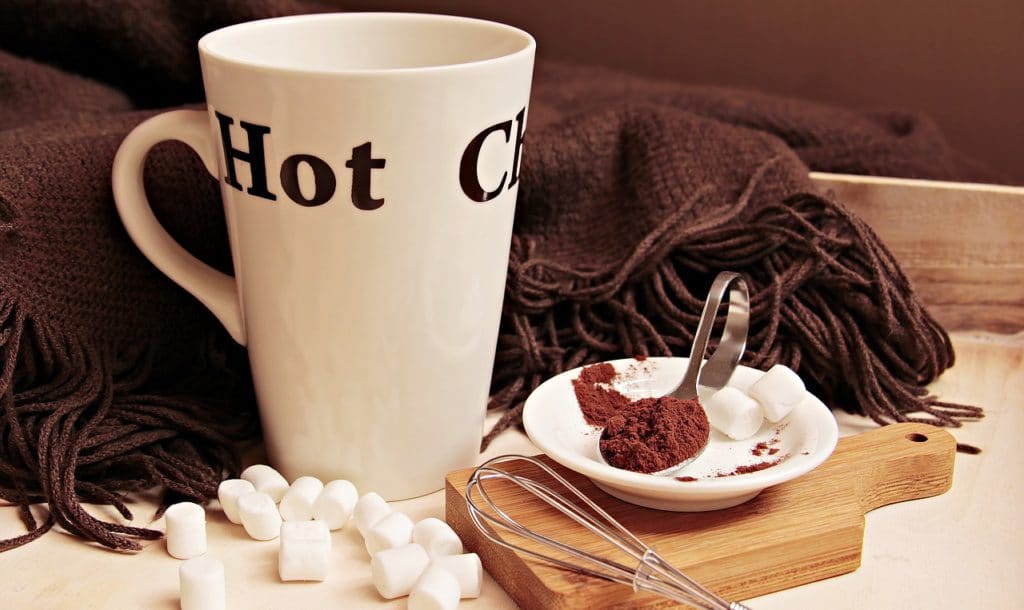 Many people think of a new year as the time for a fresh start - out with the old, in with the new.
Could your company website use a fresh start? Could you use help from a professional website marketing company? If you want to bring in more website traffic, have visitors stay longer, convert more sales and be ranked higher on Google, then the chances are good! And the sooner you do it the better - poorly designed websites hold back business growth. Think of all the business you could be doing over the holidays with a brand new website customized to suit your company's goals!
So while you sip a cup of hot cocoa and begin to plan for better business in the new year, consider how a website marketing company can transform your website.
Rebuilding a Website With Help From a Website Marketing Company
When rebuilding a website, the first thing we'll discuss with clients is content. You need to find the right words for the right audience - only then can you know what your design should include in order to be effective and make your rebuild worthwhile.

This article shows you the key factors that need to be considered when rebuilding a website: "How To Create Website Content That Increases Sales". It provides advice on what form your content might take to improve sales, and answers related questions you may have, such as: What does good navigation look like? How can you make sure your rebuilt website will continue to grow?
Article Tips: Use target market research, check out the content of other successful websites, and don't forget to plan for SEO!
If the process of rebuilding a website seems daunting - especially around the Holidays when there's so much else to do - invest in expert help. It's the best way to make sure you get what you need from your new website. Website marketing companies can have a huge impact on sales because they have the experience and resources to see projects through. Plus, they work with your timeline.
---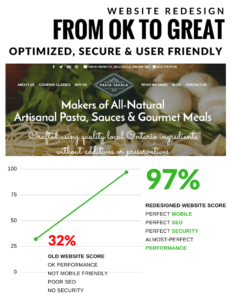 When Pasta Talova hired a marketing service, they got a new digital strategy, SEO content, an online ordering system and more.
"Tangible Words worked with Pasta Tavola through the entire redesign process to improve their website grade from 32% to 97%" ( Tangible Words 2017).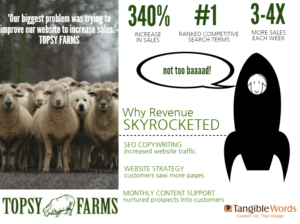 Topsy Farms increased sales by 340% with new, quality content for their homepage
Your website and sales can also be transformed with expert help!
5 Articles & 5 Ideas To Include In Your Web Design Checklist
Here are five more articles sure to support a fantastic website re-design. Consider adding some of their ideas to your own web design checklist, so you know what you need before enlisting outside help. It will make your rebuild go that much faster!
Small Business Websites: Build To Attract: Do these five things to attract your audience – prioritize content, make your website mobile-friendly, select an effective domain name, take advantage of a free Content Management System (CMS), and leave room in your budget for expert help.


Know The Difference Between Features and Benefits: In order to move a prospect toward a sale, you must appeal to W.I.I.F.M. Learn about that here, and get examples of features and benefits so you can put them both to work for you.


Coming Up With Content That Sells - Start with the prep work; deciding on the purpose of your website and doing target market research will give you direction. From there you can focus on website SEO, lead generation, navigation and maintenance.


Why Use Topic Clusters: To earn cred with Google. The new topic cluster algorithm favours websites that separate content by topic. So if you want to stay at the top of the rankings (who doesn't?) invest in topics!


Make Your URL SEO-friendly:

You can do this by keeping things simple, avoiding CAPS, and using hyphens. And of course, using SEO keywords!
Make The Right Changes To Your Website & Win Leads
Here's a gift for you to get started… a checklist ready for you.

TW Blog Sign-Up
Learn more about how to grow your business and improve your sales team process.