What Is The Future Of Websites?
May 10, 2016 | 10 minute read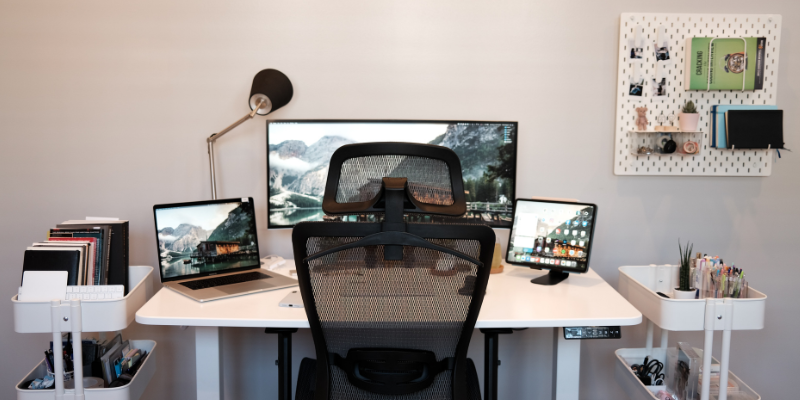 When your website combines compelling content with a strategic social media plan and a unique selling proposition, you create the best chance for potential customers to email or call you. But the question is, what's next? What is the future of websites?
My cousin Deb recently asked me "What's after websites?" A question I then posed to attendees of my A.D Latornell Symposium workshop—a mix of communications professionals, environmentalists, educators and municipal leaders. No one really had an answer. But we all had a vested interest, whether we'd be delivering the message or receiving it.
"But there is a trend towards scaling back the information you provide on your website. If you're not giving it all away online you can focus on the customers who're serious about your business (not the window shoppers)."
The customers who are interested in your business are the ones who will make the effort to get in touch to find out more, and probably the ones who will actually end up making purchases. So how do you figure out what to say and what to leave out?
Your website should always be evolving into a better version of itself. If you're considering how your website can stay relevant and helpful to your customers, you're already doing the work to stay on top of changes in the industry and maintain a future-oriented website.
Table of Contents
Creating a Website: Where to Start
When building a website from scratch, you want to make sure that you're setting your future self up for success. A new site is a blank slate filled with possibility. It might seem daunting, but all you need to do is take the first few steps and break down the work into manageable bite sized pieces. For a lot of people, that might look like outsourcing website development to an experienced company like Tangible Words, but whatever your first steps look like check out the articles below for helpful insights.
You need an inbound marketing strategy in order to operate a successful website, but you also need a good looking website in order to implement your inbound strategy.
Check out this helpful Q&A with our founder, Alysha, to get started on your website development journey.
Why website content planning is essential to the long-term success of your website, and 3 tips to start your website design storyboard.
A lot goes into your content strategy, including SEO, targeted messaging, and accessibility criteria. Learn why you should have content writers plan your content, not just write it.
Maybe you're considering outsourcing website development for you business, or maybe you're wondering what kinds of responsibilities you might save your team from doing if you outsource your website.
Doing things right the first time can save you from hitting a lot of paint points in the future, learn more about why should outsource website development for your business.
How to Maintain and Manage an Existing Website
When considering how to maintain and manage an existing website, content is still key to reaching your target audience. It's important that content doesn't overwhelm your users, but instead builds relationships. Well thought out content will swing the pendulum in your favour regardless of how it's delivered.
Fewer words means that concise copywriting is even more essential for you to successfully reel in your target audience. It's not easy to get an idea across in a short headline, or keep your sentences and paragraphs direct but still appealing. It takes trained copywriters a few tries to get it right and we've got skin thick enough to survive brutal editing. How about you?
Your website is an ongoing project that needs attention and time. Learn more about how to maintain your website, even if it's already kick ass.
Seamlessly and easily plan for and add to your website design. Ensure that your team has the best content management strategies to keep your website content fresh and interesting.
Writing quality content in a way that makes sense to your customers will never go out of style. Learn how to create content that will evolve as you grow.
Innovating and Rebuilding Your Website
Wanting to do a 360' turnaround on your website's design and content? In order to make sure that you're building back better, you may want to consider some resources that you skipped out on when you first building your website. Hiring an experienced website marketing company like Tangible Words can help you with your digital strategy, SEO content, an online ordering system, and much more.
When rebuilding your website, you want to start from previous successes, not start from scratch.

The

301 redirect

is an invaluable tool for website managers who plan to rebuild websites and improve SEO.
The last thing you want for your website is obstacles that will trip your users up, or make them feel like you haven't thought in depth about their relationship to your business.
Learn how to see your website with fresh eyes and pick out the pain points that your customers might be experiencing.
If you're struggling to bring in website traffic, rank on google, convert more sales, and keep users on your site, it might be time to rebuild your website.

An experienced website marketing company like Tangible Words can provide you with a new digital strategy, SEO content, an online ordering system and more.
A demonstration of how Tangible Words solved an online marketing problem for Carpe Ridge Eco Wellness Centre.
In this article, Tangible Words gets down to the nitty gritty of rebuilding a website and goes through the 4 free steps we use to find out if your company and our company should work together.
Tools and Insider Knowledge for Building Back Better

Want to learn from the experts? Discover how to save time and money by taking advantage of strategic sales tools. Gain insight into how your website is performing and what kind of changes on your site could have the biggest impact on your audience.

The purpose of your website isn't just to look pretty (although that certainly helps). Learn what successful websites all have in common and tips for how to set the right goals for your website.
Read about Pasta Tavola, a company that improved their website grade from 32% to 97% through working with Tangible Words.
Discover three ways that information architecture can help you group the content on your website to help your customers navigate your site easily and efficiently.
Want to learn how to put your users in the drivers seat by letting them decide how they'll navigate your website? Managing your links is a little thing that can make a huge impact on your buyers journey.
Using google tools can help ensure that your customers are getting the best possible experience with your website. Test out anything from a new landing page to a variation in fonts and know for sure which changes will benefit your business.

Profit and Growth

So you were told that improving your website would increase your profit...but since updating your website you haven't seen any changes in profit. Read these articles to discover why your new website might not be giving you the results you had hoped for, and learn how to make your new site a success.

Your new website might be beautiful, but is it attracting investors and increasing sales? Here are the top 5 reasons why your new website might not be giving you the kind of results you were hoping for.
Let your website do the fundraising for you! Here are 5 steps to building a cost-effective non-profit website that will attract the kind of visitors and donations that your non-profit needs!
Learn how to focus your content on your economic development persona in order to draw investors to your site and get them excited about your business.



What Might The Future of Websites and the Future of Online Sales Look Like?
Will the future look like 3D cameras, virtual meetings and customer service holograms popping out from a website—or your watch—to serve you "personally?" Will the traditional meet and greets with free booze and food in the hospitality suite be replaced with virtual meetings via Google Hangouts? Are we heading into a future of planned virtual spontaneity? I'll be hanging around online, you can connect, and we'll chat. I guess.
But wait isn't the great part of sales the social (human) connections and the freebies? As versatile as it is, Google Hangouts can't replicate that. Unless, you could 3D print your drink while schmoozing via webcam (interesting concept or just one step closer to the Wall-E blobby people…?).
Make Sure Your Website Is Ready For The Future
Objectivity and seeing your services through the perspective of others is often the best way to make your message clear. That said, you still need the contributions of your peers so talk about your website with your staff and take the time to plan your content.
Want to know how you're website's performing in the here and now? Get your FREE SEO Audit to help you find ways to improve your online conversions. Or contact us and tell us what you think the future of websites will be.
TW Blog Sign-Up
Learn more about how to grow your business and improve your sales team process.