Strategic Website Sales Tool, Refined Messages, Fast Content Creation
November 20, 2017 | 2 minute read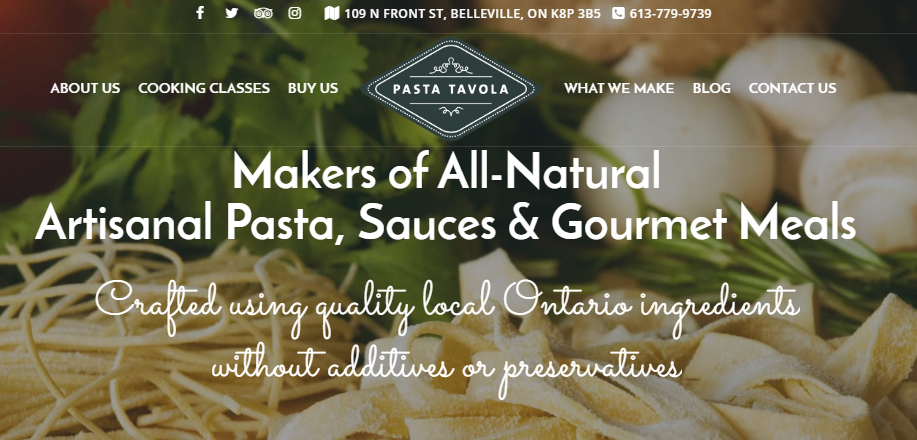 Pasta Tavola knew they needed to turn their existing online presence into a website sales tool. They just didn't know how to do it alone. Tangible Words worked with them through the entire redesign process to improve their website grade from 32% to 97%. And, they trained Pasta Tavola staff how to continue the content marketing process to maintain their profitable online status.
Creating a Website Sales Tool For Pasta Tavola: Research, Plan & Execute

Tangible Words helped Pasta Tavola… "Become the organization we always knew we were but struggled to succinctly communicate." - Victoria Watts, Owner & Founder, Pasta Tavola
Here are 5 steps that Tangible Words took in Pasta Tavola's digital marketing strategy: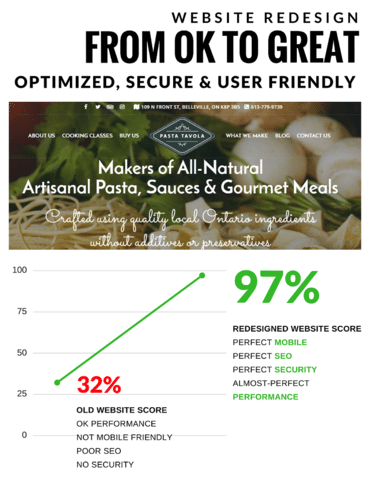 Facilitate digital strategy

—

refine and simplify Pasta Tavola audiences to better focus messaging

Plan website content architecture

—assess,

filter and structure the ideas for the website into a user friendly shopping experience.

Write SEO content quickly

—

establish Pasta Tavola credibility with content aimed at more profitable clients. Manage timelines and save staff time.

WordPress website development

—Manage your content PLUS an integrated

CRM platform lets Pasta Tavola track deals from the website.

Create Online Ordering

—Pasta Tavola

customers now access an intuitive online ordering system to get the products they want faster - and it's streamlined the ordering process for Pasta Tavola staff too.
"Tangible Word's leadership and expertise made creating a website sales tool easy." - Pasta Tavola
TW Blog Sign-Up
Learn more about how to grow your business and improve your sales team process.