Website Redesign Project Plan - Online Marketing Problems Solved
January 15, 2018 | 1 minute read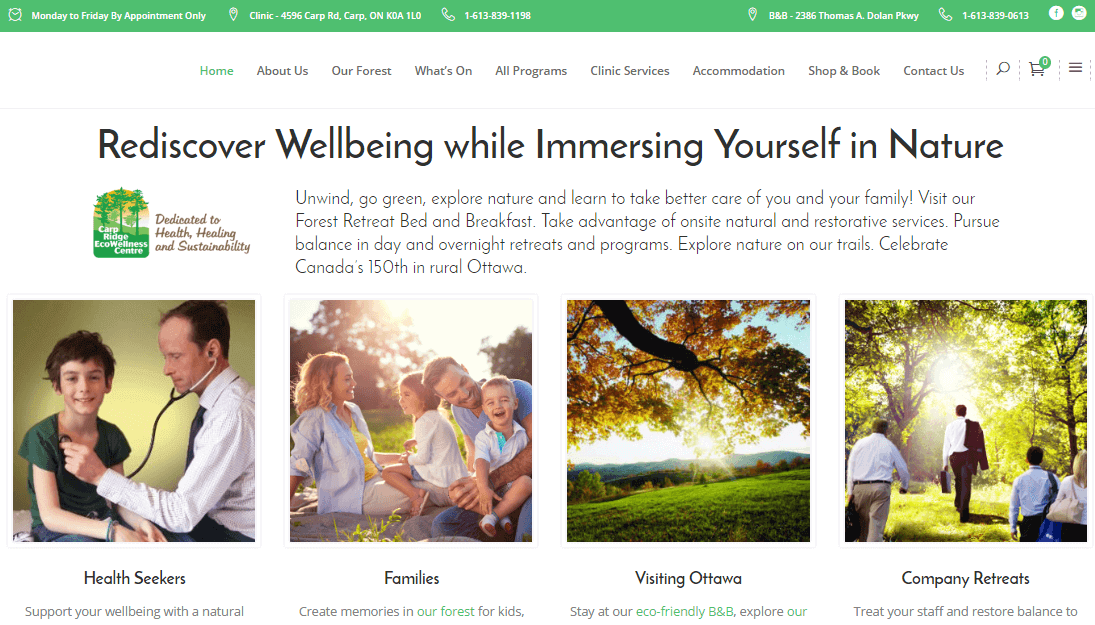 Getting out of a difficult website hosting situation was the first step for The Carp River EcoWellness Centre to take control of their online marketing. Tangible Words fixed it for them so they could be free to concentrate on a website and content they're proud of and that's best for their audience.
Website Redesign Project Plan
"Tangible Words proprietary content creation process and web design project plan gave us the tools and confidence we needed..." - Sandy Mark, CEO, Carp Ridge Ecowellness Centre
Online Marketing Problems Solved
Inbound Marketing Staff Training

Website Content Writing Services
Website Storyboarding
Complex ECommerce Website Development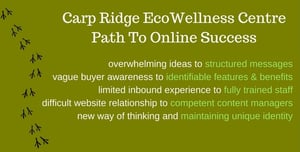 Because it takes time to feel comfortable with new ideas Tangible Words worked to meet tight deadlines while giving staff time to adjust.
Now the process is simple.


TW Blog Sign-Up
Learn more about how to grow your business and improve your sales team process.