Align Your Website Copywriting and Website Design
April 30, 2012 | 3 minute read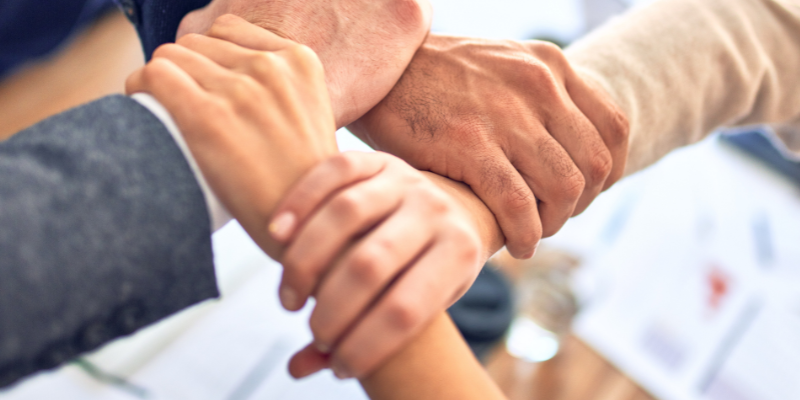 Website designers (layout, colour and image people) should always work with website copywriters (writers, editors and content strategist people)—and vice versa. Here's why...
What are two fastest ways your website will fail as a sales tool?
The website design is created without thinking about the copy (text).
The copy (text) is created without thinking about the website design.
When you're looking at redeveloping your website, having both professionals speaking to each other is crucial. In the Internet world, we speak the same language. We know information you don't want to learn.
As the experts on what makes a website a powerful sales tool, let your team of internet design and online copywriting professional services know each other and work together.
Make an e-introduction
Expect them to talk directly to each other
Give them each other's emails and phone numbers.
Or let us recommend someone who can fulfill your needs (we have web developer affiliates we work with regularly in Toronto, Kingston, Bancroft, and Melbourne.)
That way, you won't ever have cause to be disappointed when your website is finished.

As a website copywriter, it absolutely breaks my heart when I don't always get to work with website developers and graphic designers.
Why? Because when Tangible Words writes website content I know how much work has gone into it. Website copywriting involves research, planning, collating, writing, editing, re-writing, editing, working with the client, and more. But sometimes our part of the process ends there, and the website content writing gets slapped up on a website willy-nilly, without any consideration to layout and how the readers' eye moves across the page. When that happens, it doesn't matter what the text says if it looks terrible.
The opposite (good web design, crappy copy) is just as true. When you go onto a website and see that the content offers nothing fruitful for you to read, you'll bounce back to search results or click on links which lead you down alternative education pathways and the sales cycle will be broken.
What stops website copywriters and web developers from working together?
Sometimes you might think it's a good idea to hire your 'friend' for one of these two critical tasks and to hire a web developer or a website copywriter for the other. That's cool – but just make sure both of these two service providers are professional enough to plan and implement their work together.
Here are 7 more points I'd like to make on this topic:
TW Blog Sign-Up
Learn more about how to grow your business and improve your sales team process.