Have Your Company Website Homepage Rewritten Today:
February 02, 2015 | 1 minute read
Having a Hard Time Writing Your Company Website Homepage? You're Not Alone.
You want user-friendly organization so your customers have a positive experience on your website. Plus, you need compelling website content so your business ranks higher on online search results. Tangible Words does all this for you with SEO Website Copywriting.
3 Reasons Professional SEO Website Copywriting on Your Company Homepage Will Help Increase Online Sales:
Get Your Message Out Faster: Your new website content is done in *5 days or less (100% guaranteed) so your brand is no longer plagued by sub-par messages.
Make a better impression: Tangible Words' Quality-Assured Website Copywriting Process makes sure your website content explains why you're the best choice, guaranteeing you'll increase online sales.
Stay Front of Mind: Get more out of your website investment by staying ontrack, ongoing with a content partnership that makes it easier for you to attract qualified inbound leads and increase your online sales.
"As a result of the new SEO website homepage copywriting , not only are people finding our company website more readily, we're getting more website inquiries, and best of all — we're making 3 to 4 times more sales each week!" - Sally Bowen, Manager, Topsy Farms. Read more Client Feedback.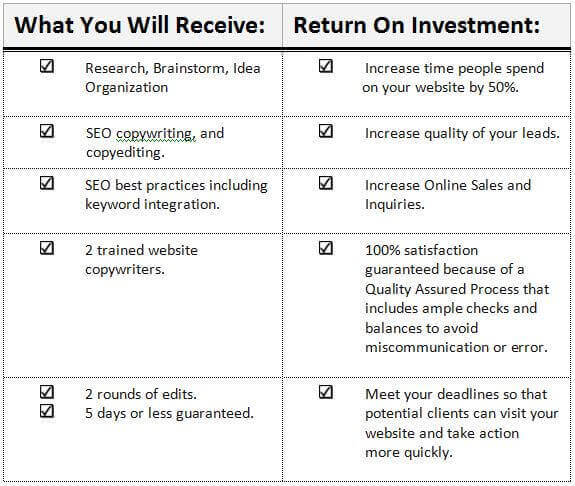 "Our website is now on Page 1 on Google for Debt Collection Victoria. I have been getting inquiries from there, so that is really great. Thanks heaps." —Donna Smith, CEO, Reliance Recoveries.
TW Blog Sign-Up
Learn more about how to grow your business and improve your sales team process.