Tangible Word's wins a 2023 Australian Enterprise Award
May 01, 2023 | 2 minute read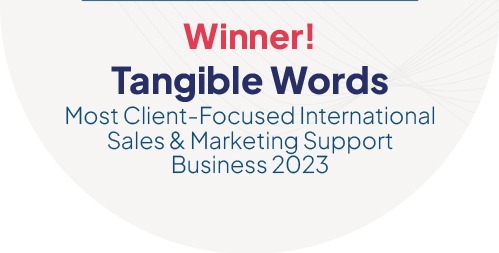 Tangible Words won the APAC Insider's Award for Most Client-Focused International Sales & Marketing Support Business 2023.
As an Australian Enterprise Awards 2023 winner, Tangible Words has solidified its client-focused reputation in two continents.
What's the secret to success? Working with companies individually means the team can define unique challenges and offer solutions relevant to each client. Fostering close working relationships between clients and their expert team lets Tangible Words build client success in ways they could not reach alone. The company's HubSpot Agency Partner status puts them in the unique position of creating success for myriad industries while using their extensive knowledge of the powerful software to help manage all marketing and sales tasks, whatever the goal.
Co-founders Vicky Marrack and Alysha Dominico launched Tangible Words in 2009 as a copywriting company in Australia, with Alysha as the lone copywriter. The company expanded into into Canada in 2011 and has grown to a 15-person Hubspot platinum agency focused on Sales Growth, Inbound Marketing, Growth-Driven Website Design and Hubspot services. Tangible Words has also won a Web Excellence award in 2023.
Find Out What's Great About the Australian Enterprise Awards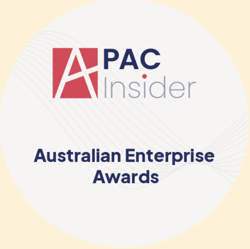 2023 is the seventh year of the Australian Enterprise Awards. The program honours and shares success stories that inspire and motivate, celebrating successes in industries ranging from cosmetics to real estate and mortgage brokerage to digital marketing.
The Australian Enterprise Awards are judged purely on merit. The in-house research team judges and rewards firms based solely on:
the excellence demonstrated in their chosen industry
the standard of their products, and
their commitment to service.
To determine the winners, the judging panel and research team consider the commitment, expertise, and innovation shown by nominees through nomination information, voting information, and any supporting evidence supplied, along with results from their extensive research period.
How to Experience Attention and Success as a Tangible Words Client
Since Tangible Words won an award for being the most client-focussed sales and marketing support business, see what all the fuss is about for free.
References:
https://www.apac-insider.com/awards/australian-enterprise-awards/


https://www.apac-insider.com/winners/tangible-words/
TW Blog Sign-Up
Learn more about how to grow your business and improve your sales team process.