Tangible Words is Once Again a Platinum HubSpot Partner!
July 15, 2022 | 3 minute read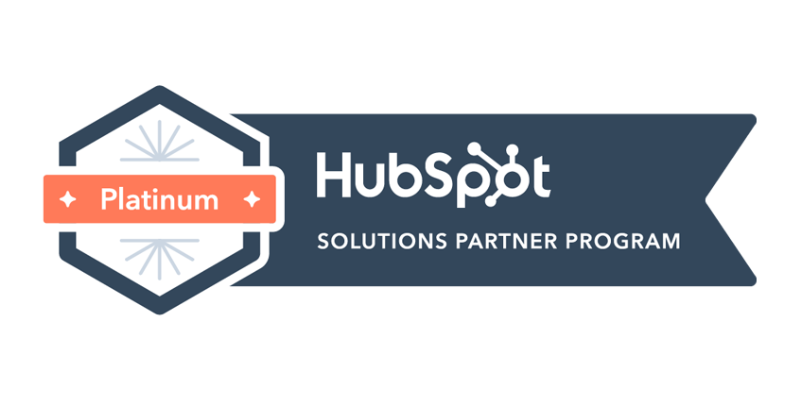 Currently known as one of Canada's top advertising and marketing agencies, Tangible Words won Stevie Awards for 3 consecutive years in a row (2018-2020). Since 2010, Tangible Words has been a full-time online inbound marketing and growth agency in Australia and Canada (2011). And in 2022, we are proud to announce our re-certification as a HubSpot platinum partner!
What Does It Mean To Be a Platinum HubSpot Partner?
HubSpot is an all-in-one platform that supports businesses in increasing visitor traffic, lead conversion, and customer loyalty.
Hubspot Agency Partners are ranked based on several factors such as:
how many HubSpot Accounts we manage
how many new set-ups of HubSpot we arrange
which certifications we've taken with HubSpot (to demonstrate our commitment to serving our clients as HubSpot platinum partners, we are required to acquire the Agency Partner Certification)
Being Platinum means we work many HubSpot accounts. Because we have installed and managed so many HubSpot portals, we are able to bring creative solutions, use cases and innovation to help you get more out of your HubSpot license.

Tangible Words ALSO runs Two HubSpot User Groups (HUGs)
We run the Ottawa HubSpot User Group (Ottawa HUG) as well as the Education Sector North America (NAM) HubSpot User Group (HUG). So we're in charge of picking and leading top topics to help HubSpot customers better learn HubSpot and get more out of their Hubspot. These HUGs are free to all HubSpot customers, no matter what license level you have.
Tangible Words also leads fellow HubSpot Agency Solutions Partners in a quarterly Mastermind group. So we see A LOT of HubSpot instances at Tangible Words! Because we are so heavily invested in the HubSpot ecosystem, we know how to get the answers you seek.
Want to learn more about HubSpot? Here's everything you need to know right now.
How Can We Serve You Better As a Platinum HubSpot Partner?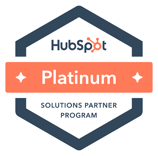 As a platinum partner, we work closely with HubSpot to deliver excellent results and generate growth for your business.
We can serve you better as a platinum partner by:
keeping clients up to date with the latest tools and technologies so we are informed of any updates, changes, and benefits before non-partners do
educating businesses about HubSpot and how you can automate your communications to qualified leads, track, and convert your leads more efficiently
sharing the latest insights and inbound marketing strategies
helping you assess and choose best-fit HubSpot licenses


About Tangible Words: How We Can Help You Grow Your Business
We value cultivating a trusting relationship with our clients through frequent and consistent communication — from the pre-sales process to the retained customer.
"At each stage there are multiple checks and balances so that our industry experience and expertise helps you avoid hidden costs and risks of outsourcing." – Alysha Dominico, Co-Founder, Tangible Words
We have a conscientious and knowledgeable team of professionals who are trained in HubSpot, SEO, Sales, Digital Marketing, Customer service, Inbound, Content Creation, websites and revenue operations. You get 7 experts for the price of one to meet your business needs.
We specialize in 4 areas which are:
marketing automation
sales and funnel automation
customer service systems
building strong relationships with our customers
Speak With a HubSpot Specialist at Tangible Words & Build a Better Strategy to Grow Your Business!
References:
https://www.hubspot.com/partners/partner-tiers
https://academy.hubspot.com/courses
https://www.hubspot.com/integrations/apps-for-agency-services-program?__hstc=139415084.7593e605002b8103af64261fcc147dc6.1605556089942.1605556089942.1605556089942.1&__hssc=139415084.1.1605556089943&__hsfp=2699131986
https://www.remotish.agency/hubspot-consultant-blog/what-is-a-hubspot-certified-partner
TW Blog Sign-Up
Learn more about how to grow your business and improve your sales team process.