A Great Way To Work Out If Your Company Needs A Website Redesign
March 21, 2018 | 6 minute read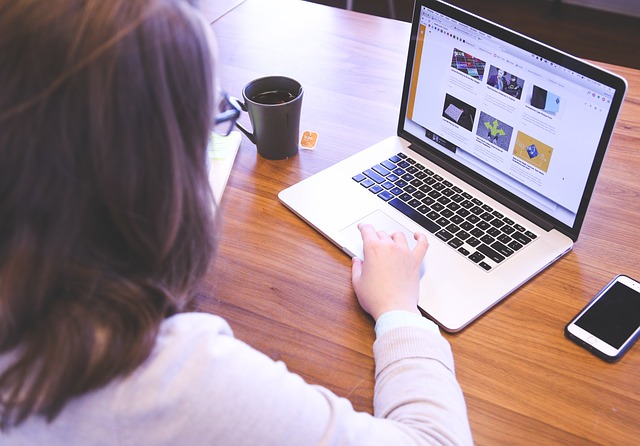 Is it time for a website redesign? Are you trying to convince stakeholders that it is time to rebuild your website? Maybe your website looks great, but even a gorgeous website can contain a few critical errors that can trip up or frustrate your customer. Remember--your website is a key inbound marketing tool for you. Without an all-round awesome website it is 100% certain you will attract and close fewer customer leads. The last thing you want scattered throughout your website are obstacles for your users.
How To Know If Your Website Needs A Redesign
Think about the last time you did some online shopping of your own. What were you looking for? There may have been some frustrating moments as you browsed the site and started to fill your shopping cart. A small amount of revamping and website redesign could have made your experience more pleasurable.
Are you someone who doesn't make many online purchases? Try this valuable experiment: see if you can find a suitable gift for a child in your life, or to buy a very specific style of women's bathing suit.
Next, make a list of the frustrations you experienced while trying to buy these items online. Even if you don't have an online store on your website, the list of frustrations you made can be applied to your website. Review your website with these frustrations in mind. It's possible that some of the same problems crop up on your own website. If so, consider whether a content reorganization (or take it a step further and get a complete website rework) could help boost your online sales.
That's a quick test to identify if you need a website redesign - and a good one to do if you don't feel like you're the expert on how people use websites. Here's a few more things you can look at to assess if a website design should be put into your company's budget next year.
Three Problems To Avoid On Your Website Redesign
1. Photos Take a Long Time to Load
When your website loads quickly but your photos lag behind it can frustrate an eager shopper. Make sure the photos are compressed properly (i.e. photos should be 500Kb, but not grainy). You don't want your customers stuck waiting to see exactly what the products look like. Here's another problem with large photos: they slow down your site speed which can decrease search engine's interest in your site - fewer people will find your website! Bottom line: photograph size is crucial for customers to progress through the Buyer's Journey and therefore a main element to consider when redesigning your website.
2. Pertinent Information Is Missing
The reason that people visit your website is to gain information about the products and services you are selling even if they are not at the buying stage yet. If the information found on your site is confusing or incomplete, it's extremely frustrating for people researching your area of expertise or looking forward to buying something enticing from your site.
If your business provides a service, filling your customers in on the details of how it works is crucial. For a very simple example, if your business is tree removal there are several components to be explained. Potential customers will have questions about how exactly your service is carried out.
How long will it take?

What's your capacity? Removing branches is done with different equipment than stump removal. Clearing away one tree is very different than clearing a whole area of trees.

Insurance may be another point of customer uncertainty your website can answer to build trust with your prospects.

What does your customer have to do at his home or business prior to the arrival or your specialist?
If you have an online store, make sure the information on product pages does your unique products justice. Perhaps one of the products being sold on your site is a box of beautiful stationery. Many customers are curious about the illustrator and would appreciate seeing his or her name included in the description. If there are five different note cards sold as a set, one photograph of the package may not be enough. Additional photos of the individual cards allow your customer to grasp how lovely and unique your product might be. So does your website convey enough information (and enough relevant information) to your customers? Website modifications in this regard are sure to pay off.
3. Content Is Hindering Not Helping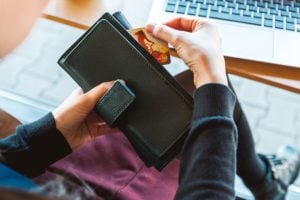 The space on your website is valuable. Make sure you're making the most of that space – especially the home page – as it will likely end up being potential customers first impression of your business. The tone of your copy should be welcoming and the design should be inviting and pleasing to the eye. Avoid a cluttered, busy homepage that's difficult to take in visually.
You overcome these problems by redesigning your website with one message in mind: content first, then design. You should always plan the flow of information - intro level vs more specific details - with the searching curious user in mind rather than how your company talks about itself. An external perspective to guide you through this process is a major asset. If you're trying to save your existing website design a professional content firm (who understands design and development just as well) will help you organize the messages within the framework of the existing design.

Most companies dump all their information on webpages and expect users to sort through it all. But users know they don't have to put up with that - they'll just do a different search and find someone else.
Think about the amount of copy on your pages. Your content needs to inform you customers without overwhelming them. Be concise with your copy. They expect you to be the expert - they don't need a PhD in everything you know from your webpages, and they don't want to read an academic writing style on a screen. Too many words to wade through can definitely be a problem for busy people and may lead to people leaving your site.

Another frustration for people arises when you begin to answer a question, but the answer doesn't ever appear. Or the question is only partially answered. This is a common hole non-professional website writers fall into - tangents happen! Don't leave your customers wondering. It's the job of professional content writers to make sure the benefits of buying your products and services are succinct and as clear as possible, and that all questions they may have are answered.

Utilizing a content company helps ensure your customers move through your website with ease and satisfaction. Think about using a content company on a regular basis so that updates to your site can be done effectively and without any frustrations for your customers. Is your business changing quickly? Revamping and redesigning your site may be something you'll need to tackle periodically.
Website Redesign Could Make A Big Difference For Your Business
Some small fixes could make the information on your website extra clear and browsing the pages of your website that much more appealing. Website redesign could be a wise business decision right now.


Make sure one of the most important tools-- your website-- not only attracts business and customers, but allows for a pleasurable shopping experience. When visiting your website is enjoyable and making buying decisions is easy, you develop the kind of customer-company rapport that makes for a loyal relationship. Stay on track with your website redesign and the task of rebuilding your website by downloading this free checklist.
TW Blog Sign-Up
Learn more about how to grow your business and improve your sales team process.