Avoid the 3 Most Common Mistakes in a Typical Sales Process
May 28, 2019 | 3 minute read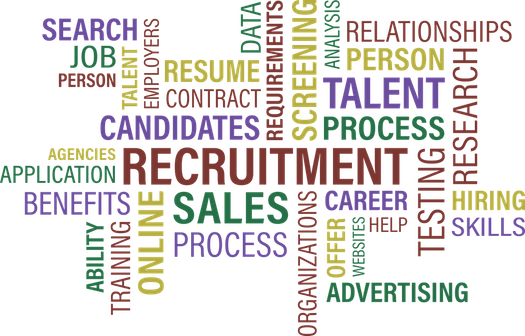 A sales process is a specific set of steps that a sales team must perform in order to close a sale.
There are 5 steps in a typical sales process:
1. Prospect is the first and arguably the most important step. In this step a sales team is researching and hunting for leads.
2. Connect is when a sales team begins to make first contact with potential customers.
3. Research/Evaluate happens after initial contact. A sales team will typically research specifics about the prospects they've spoken to.
4. Present is the time when the prospects will hear and see the pitch that a company has prepared.
5. Close refers to the work that takes place right before a deal is finally complete.
If Your Sales Process Isn't Broken, You Can Still Fix It
If this sales process has been working, you may be hesitant to change. However, customers and the buying process have changed. Customers want to feel connected and to know that they are being heard. There are 3 common mistakes being made in a typical sales process that can scare away potential customers.
1. Cold Calling
Cold calling is the process of making contact with a potential customer who you have never had contact with before. People are done with being disturbed at inconvenient times and don't want to talk to strangers. A cold call can actually alienate customers. With increased access to information via the Internet, most customers want to do their own research before actually talking to a salesperson.
2. Scripted Sales Presentations
A scripted presentation can be seen as cold and impersonal. Customers want to feel like they are the only person in your appointment book.
3. Researching a Prospect Too Late

In a typical sales process, the research is done after the connection has already been made. But the sales team needs information about prospects before they make the connection. Potential customers want to feel an instant connection – like you have an investment in their situation or need.
Inbound Marketing Can Improve the Typical Sales Process
Inbound marketing is all about connection. It takes the buyer on their own independent journey, tailor-made to their needs. In order to generate more qualified leads, make sure you are incorporating the following inbound marketing strategies into your sales process.
Create Content to Attract Clients: Potential buyers do their research before connecting with a company. Be sure that you are creating the type of content that they are looking for.
Use Personas: A persona is a character created to show the different potential customer types within a targeted demographic. Truly understanding what each persona wants and needs from your company will help a buyer feel like they are heard and understood.
Make the Best Choice for Your Customers
Change isn't easy, and some members of your sales team who are comfortable with the typical sales process may have a hard time accepting it. However, if your customers are changing, so should the process. Lots of other companies have had great results by adapting to change and incorporating inbound marketing principles.
References:
TW Blog Sign-Up
Learn more about how to grow your business and improve your sales team process.