Inbound Marketing Results That Are Tangible and Powerful
February 04, 2020 | 3 minute read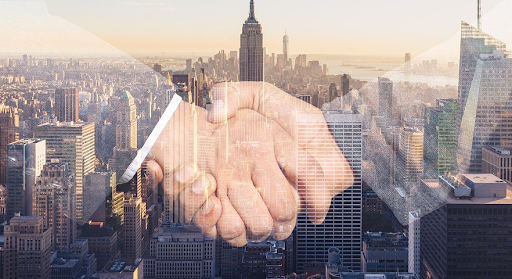 Inbound marketing is a marketing tactic that helps to attract more customers. It helps companies reach more people by:
Warming up prospects
Better qualifying new prospects by creating content that is especially for them
Providing audiences with the opportunity to choose the content that they are most interested in
What Is Content?
Inbound marketing centres around the content that is created by inbound marketing specialists and marketing teams that are in tune with what prospective and current clients are interested in.
Email Marketing: Email marketing

gets regular information to customers directly. It is important to be creative in how you craft your emails so they actually get read.
Blogs: Creating blog posts

allows you to write directly to an individual's needs (because we know the old saying that if you have a question, someone else has the same one). Blogs need to be updated often with current and high-quality content.
Social Media: A strong social media

presence puts your company right in front. It helps the potential customer feel heard and connected. As with blogging, frequent, high-quality posts are key!
Strong Inbound Marketing Results That Lead to Success
Inbound marketing produces noticeable results. However, to take sales one step higher, start using a software like HubSpot. Even before Tangible Words started using HubSpot, we were able to achieve results like a 25% increase in website enquiries, a 340% increase in sales, and a doubled revenue in one year. But because we couldn't track that information, or measure it in order to improve results, we started a partnership with HubSpot.
With HubSpot we are able to provide full funnel support and we get results. Here's a snapshot of the type of results possible with one of the HubSpot accounts that Tangible Words is managing:
29% increase in website traffic
A 2.5% visitor to lead conversion ratio in one month (expected with Inbound is 1-5%; without Inbound is 0.5% to 1%)
230% increase in traffic from social media
$600K increase in sales
This Company is Succeeding, Too!
MDB Insight is a company that aims to help communities grow and flourish. This company worked really hard to create and develop tools for their clients, but were struggling to have their products discovered by the larger public. Through their partnership with HubSpot and Tangible Words, MDB Insight reached the following milestones:
$486,095 of influenced revenue
$135,000 net new revenue
44% of new contacts came through social media
10% of contacts in the CRM are brand new
66% of those are in target personas
Greater than 20% average landing page submission rate
Get Your Own Amazing Inbound Marketing Results!
These awesome inbound marketing results do not stand alone! Other companies are having the same type of success using inbound marketing and a partnership with HubSpot.
TW Blog Sign-Up
Learn more about how to grow your business and improve your sales team process.