The Company Growth Podcast: Finding a Career You Love in Manufacturing
November 09, 2021 | 3 minute read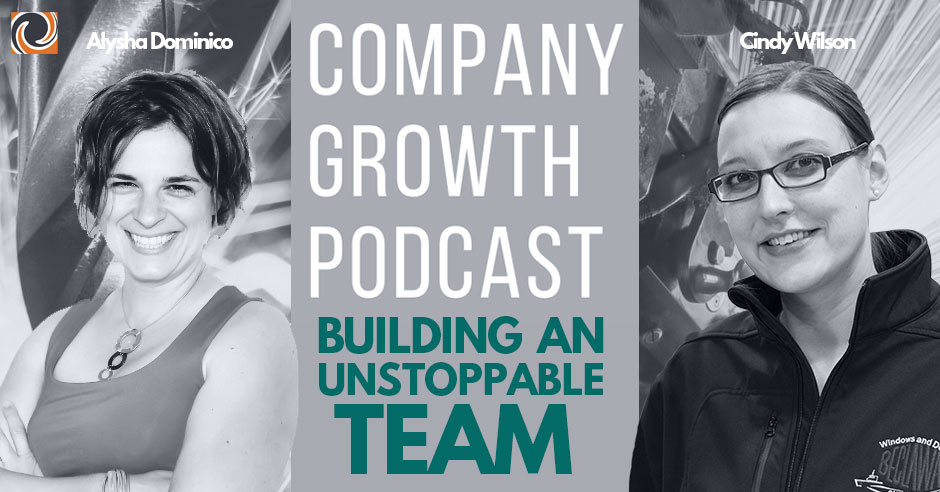 On the Company Growth Podcast, we like to talk about the path to company improvement and how that path doesn't always move in a straight line. But company growth isn't the only kind of growth that works this way - career growth is full of similar ups and downs. So on the Beclawat Manufacturing episode of the Company Growth Podcast, we tell a special story of career growth and company growth - along with all the growth advice and stories you can expect from the Company Growth Podcast.
From Nursing to Manufacturing: What Makes a Career Right for You?
Cindy Wilson, our guest on the latest episode of the Company Growth Podcast and a Human Resources and Health and Safety manager at Beclawat Manufacturing Inc., takes us through her journey from studying nursing to finding a home in HR.
Cindy spent most of her young life expecting to become a nurse and enter the medical community, but she quickly found that nursing wasn't right for her. She went to a school counsellor and told them that she loved math and then tried studying accounting - only to realize she didn't love math that much. She also wanted to work with people. She eventually found her way into human resources, but even that wasn't a clear path forward. Cindy had to work at a call centre with a dubious view of employee importance before finding a home at Beclawat.
Career growth is just like company growth: growth isn't necessarily a straight line from A to B. But when you get where you feel at home, the growing pains are totally worth it.
If at First You Don't Succeed...
Try, try again. If there's something we've learned from the first two seasons of the Company Growth Podcast, it's that success doesn't happen all at once. But knowing that success comes with growing pains doesn't always help you when you're in a tough spot. The Company Growth Podcast gives you big-picture stories so you can take a step back and see that the momentary pickle you've found yourself in might just be a small pothole on your road to success.
In the Beclawat Episode of the Company Growth Podcast, Learn:
In the Beclawat Episode of the Company Growth Podcast, Learn:
How to retain HR employees by helping them take care of people,
What modern manufacturing jobs are actually like,
How COVID-19 changed health and safety compliance in 2020 and 2021, and
Much more!
Listen to the Company Growth Podcast
Check out the Company Growth Podcast: "Finding an Amazing Home in Human Resources" streaming now on your favourite podcast platform!
To browse more episodes by topic, visit the Company Growth Podcast webpage.
Ready to Grow? Apply for a Spot in Our Free Sales Growth Program.
TW Blog Sign-Up
Learn more about how to grow your business and improve your sales team process.